The Latest from Fathom — January 2018
To close out the year and celebrate the beginning of our 9th year, Paul designed a generative typeface in Processing. After hand-crafting code for the dozens of ways that the forms would vary, he mixed the best varieties together to produce a set of results that we liked best.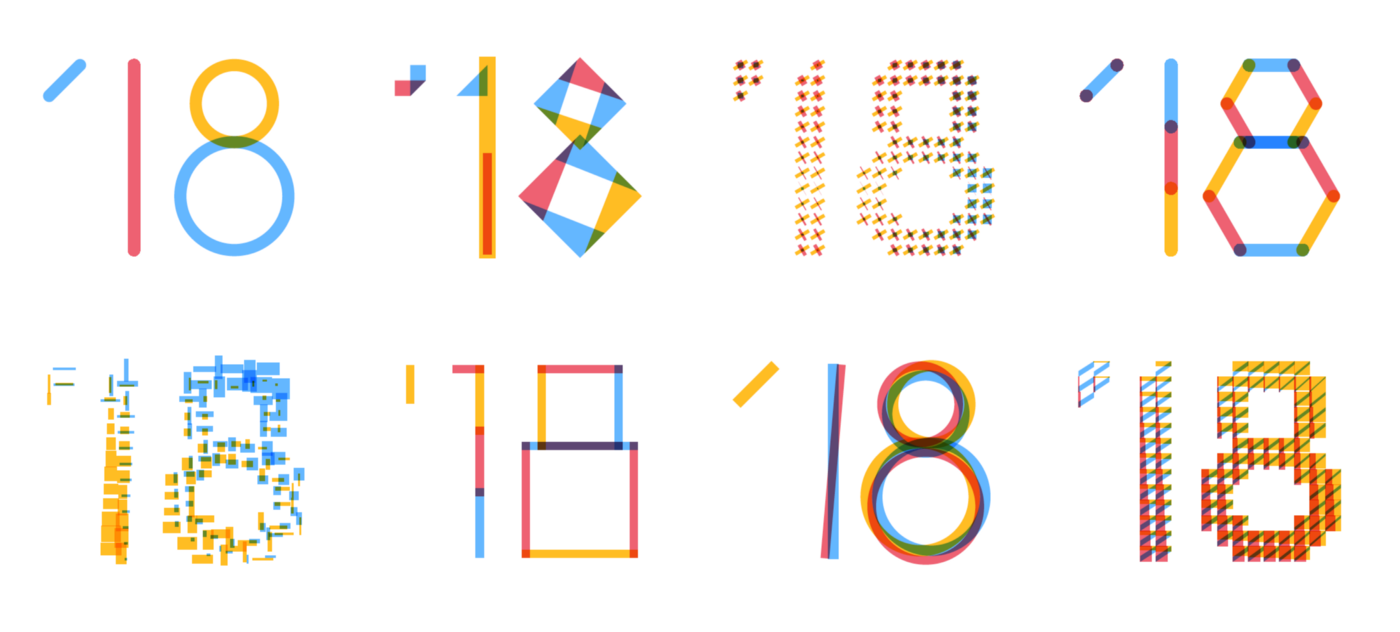 Because that cross-pollination created 2,310 variants, we built him a tool to track down the best options to use for our New Year's card. We built an interactive explorer for the typeface — check it out here.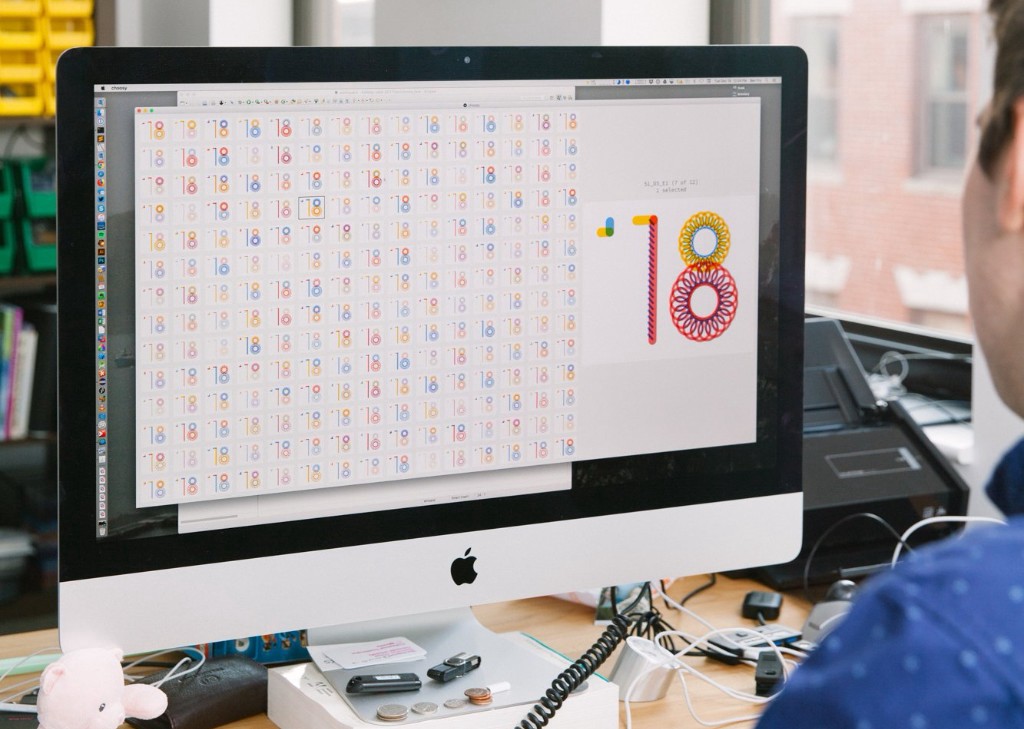 This month, we're working with the National Young Farmers Coalition to update our affordability calculator, Finding Farmland. For beginning farmers, getting access to land is one of the biggest challenges. Our streamlined tool helps farmers easily construct and compare scenarios for purchasing land, and understand how their finances fit into existing affordability pathways. Learn more about our process here.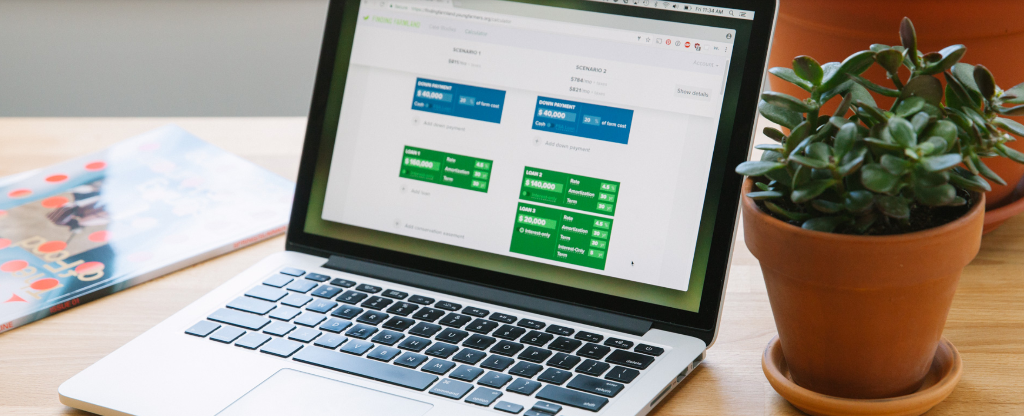 Hosting our annual Super Bowl gathering in the studio got us thinking about a prototype we built in 2013. In the midst of analyzing billions of fitness tracker data points, we did a short exploration of the connection between the Super Bowl and activity levels across the country. We compared the average US data against that for the home cities of the two teams: San Francisco (the 49ers) and Baltimore (the Ravens).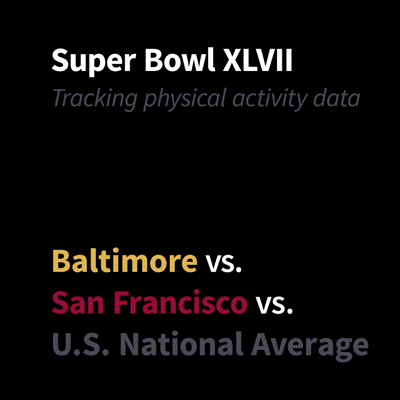 Check out our prototype to explore the spikes in physical activity, reflecting the halftime show with Beyoncé, the near-comeback of the 49ers, and the excitement of the Ravens fans.