Let's Hear it for the Girls!
Alas, we've released another episode of our podcast,
Especially Big Data
. The episode, Let's Hear it for the Girls, dives into the many factors contributing to the dearth of women in tech-- most of which are
not
captured in numbers.
There is tons of data on the small distribution of women pursuing computer science degrees or programming careers, but we wanted information on the experiences that are more difficult to quantify; like the number of cases where a team of primarily male developers goes out for brews and forgets to invite their sole female teammate; or the percentage of workplaces where restroom accommodations simply aren't made for women (this is real!); or the instances where an individual was too afraid to speak up because of the glaring awareness that she (or he) was different from everyone else in the room. Our latest episode dives into the subtle and nearly invisible gestures, mindsets, and structures that make participating in tech more difficult for those who are under-represented.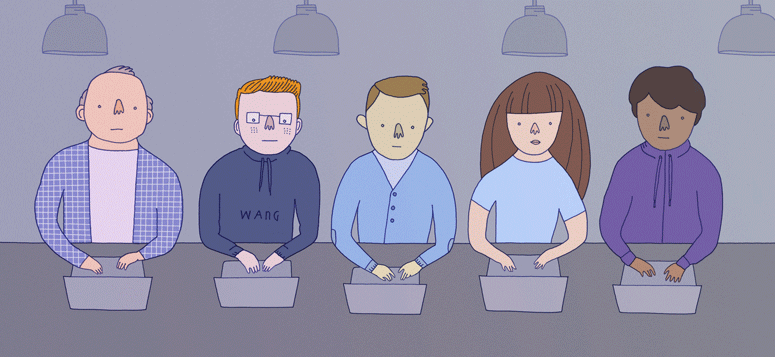 For this episode we spoke with guests like p5.js creator, Lauren McCarthy, Harvey Mudd president, Maria Klawe, a handful of girls from Akamai's Girls Who Code chapter in Boston, and our own Leslie Watkins. Olivia also shared tons of insight behind the scenes.
Lauren shared some fascinating stories on how gender influences the ways her peers approach professional opportunities. She also discussed its unexpected impact on the reception of one of her projects.
Next, we untangled two accounts of a single moment that nearly broke the internet. Back at the 2014 Grace Hopper Conference, Maria Klawe refuted comments made by Microsoft CEO, Satya Nadella, where he essentially said that women who worked hard could trust that the system would reward them. Both the audience and the press went wild at his statement. We'll hear from Maria, and Leslie-- who was sitting in the audience at the time-- on what really happened.
To hear more unquantified experiences from badass women in tech, tune in!