No Ceilings: The Full Participation Project (project launch)
In conjunction with International Women's Day and the upcoming session of the United Nations' Commission on the Status of Women, we're thrilled about the launch of
No Ceilings: The Full Participation Project
. Despite gains over the last twenty years, we still haven't reached gender equality worldwide. The gap in the share of women in the workforce versus the share of men has barely changed in two decades. To make matters more grim, the United States is one of nine countries worldwide that doesn't provide for paid maternal leave.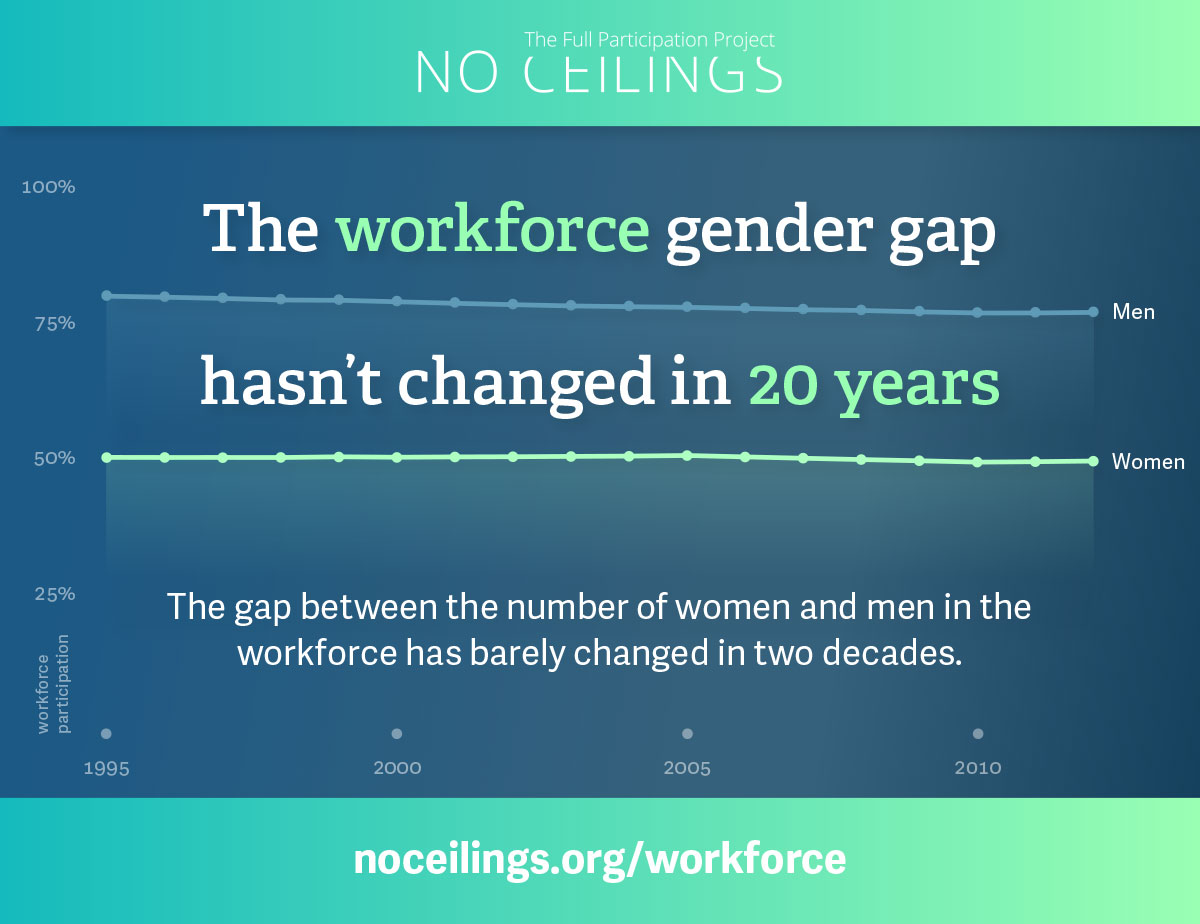 No Ceilings, our latest site for the Bill, Hillary & Chelsea Clinton Foundation and the Bill & Melinda Gates Foundation, explores twenty years of data to demonstrate the gains and gaps facing women and girls worldwide. Between a series of interactive data visualizations, an exploratory map, videos, articles, and sharable peel-off factoids (we like to call them quotables though rumor has it former Secretary Clinton has been calling them snackables), the site features a breadth of timely information on gender equality across a range of themes.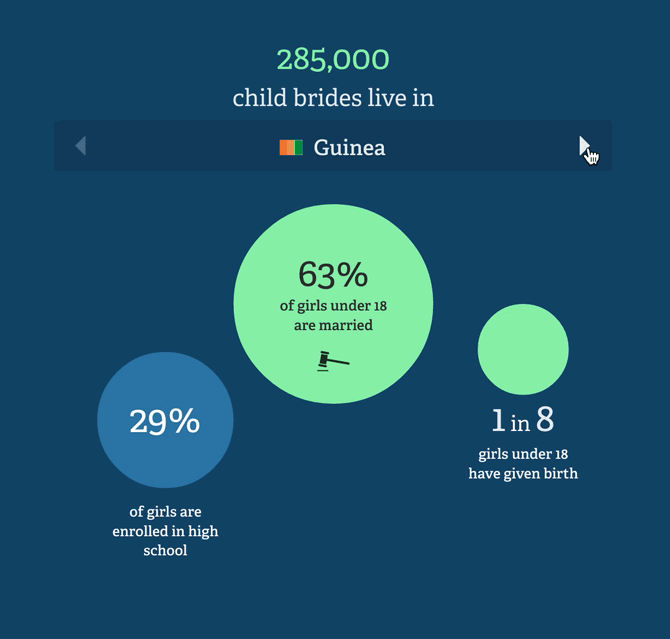 The No Ceilings initiative is unique in that it is the first comprehensive view of data specifically on women and girls worldwide. After receiving an enormous spreadsheet, our team spent eight months analyzing the data, generating stories, designing, and developing the site and its visualizations with the Clinton and Gates Foundations.
We identified more than twenty data-driven narratives that could be explored or illustrated visually. While some stories contained ample information to work as full interactive pieces, other stories were better served as headlines with simpler graphics. In addition, users can see the entire data set mapped by country from 1995 to the present, across 850,000 data points.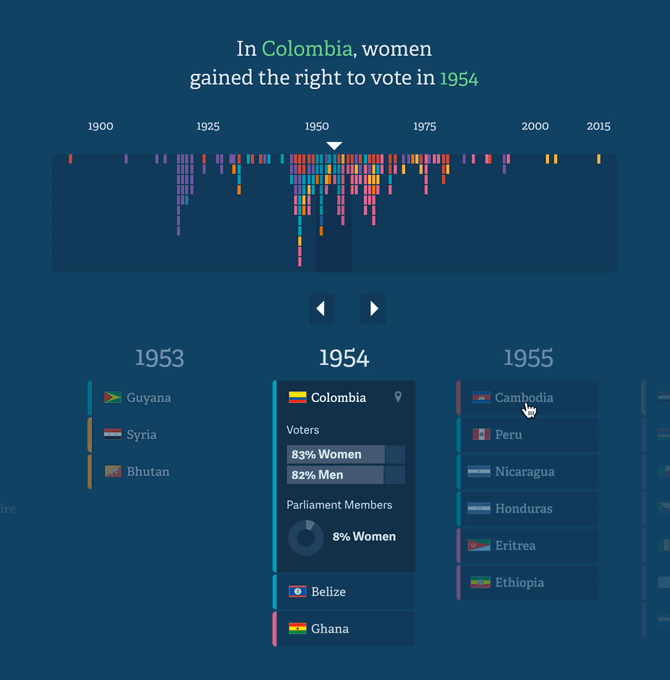 The No Ceilings site gives newcomers an understanding of complex issues on gender equality and enables them to share their findings, while also offering more depth for policy-centric audiences. As we continue to update the site over the next several months with additional interactive stories, please explore, share, and stay tuned for more information at noceilings.org.