Urban Agriculture
After Boston passed legislation to allow for urban farming, we designed and built an app to make the complex guidelines more accessible.
Data aggregation, alignment, and analysis
Mobile-first web app development
It's true—you can officially keep bees on your roof in the City of Boston, along with a multitude of other urban agriculture ventures. The app allows users to see what, where, and how they can farm within Boston's city limits. Between soil plants, hydroponics, aquaponics, commercial composting, or the keeping of honeybees and hens, the app is an educational resource that shows how we can bring farming back to the city.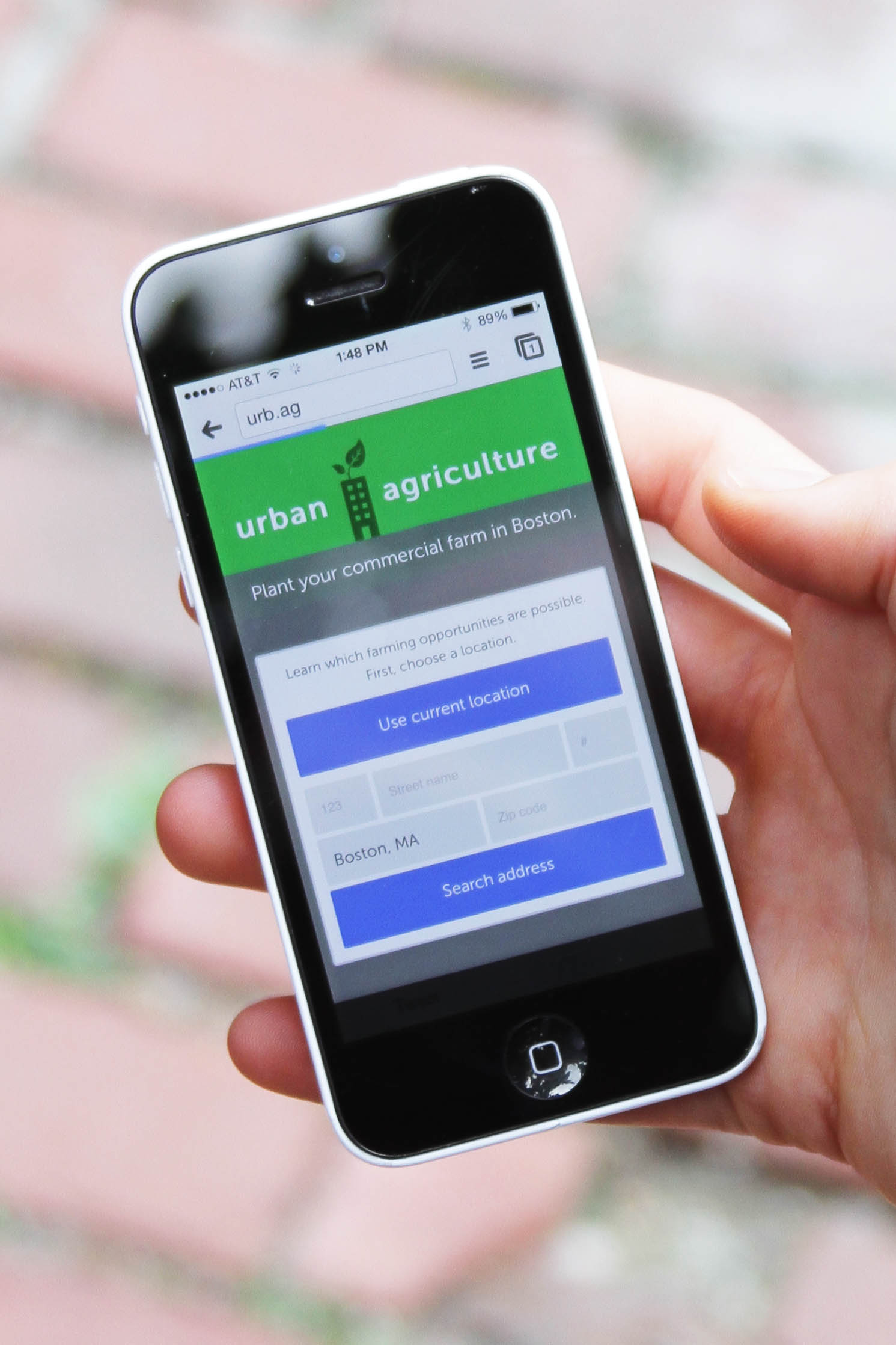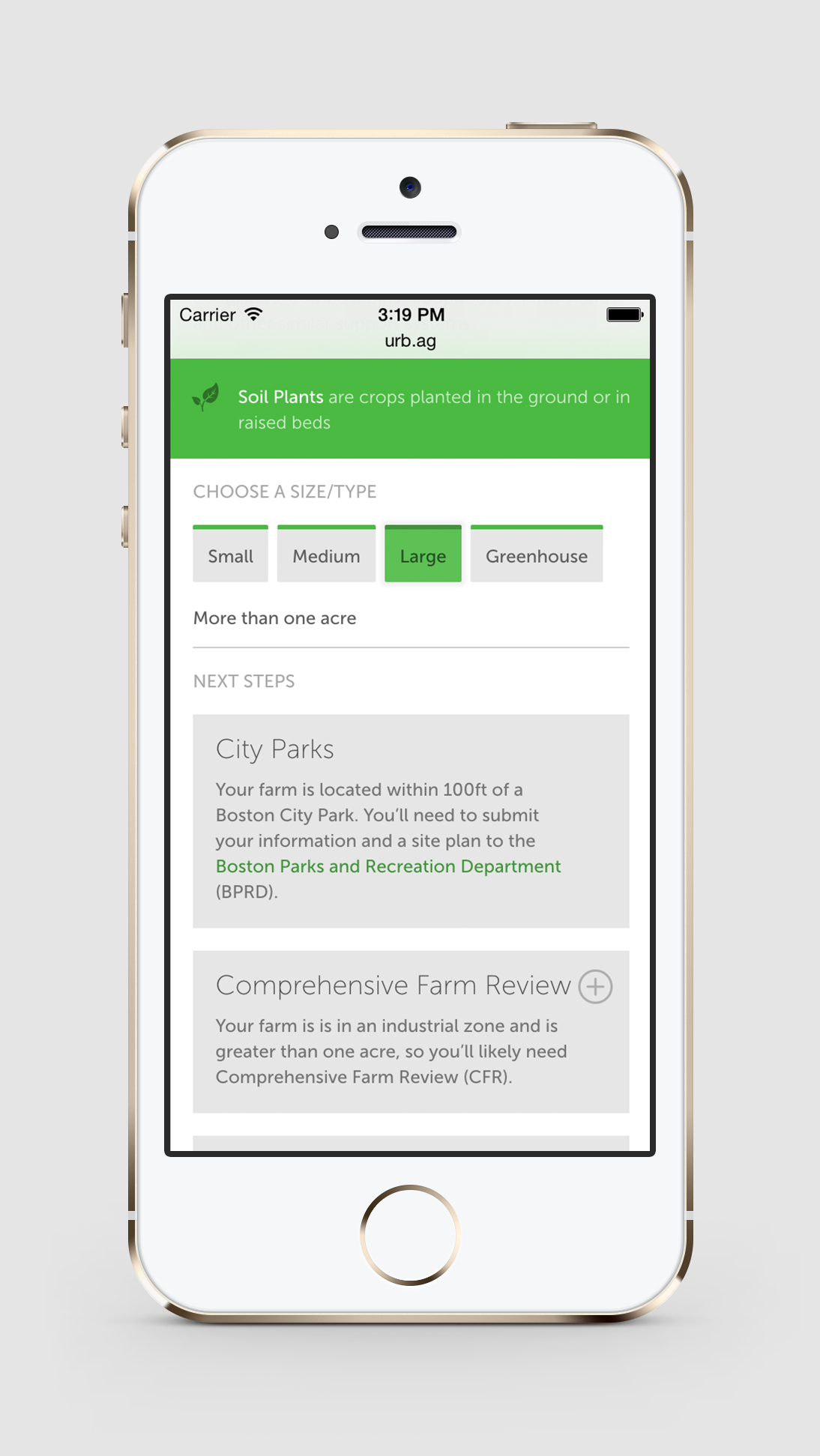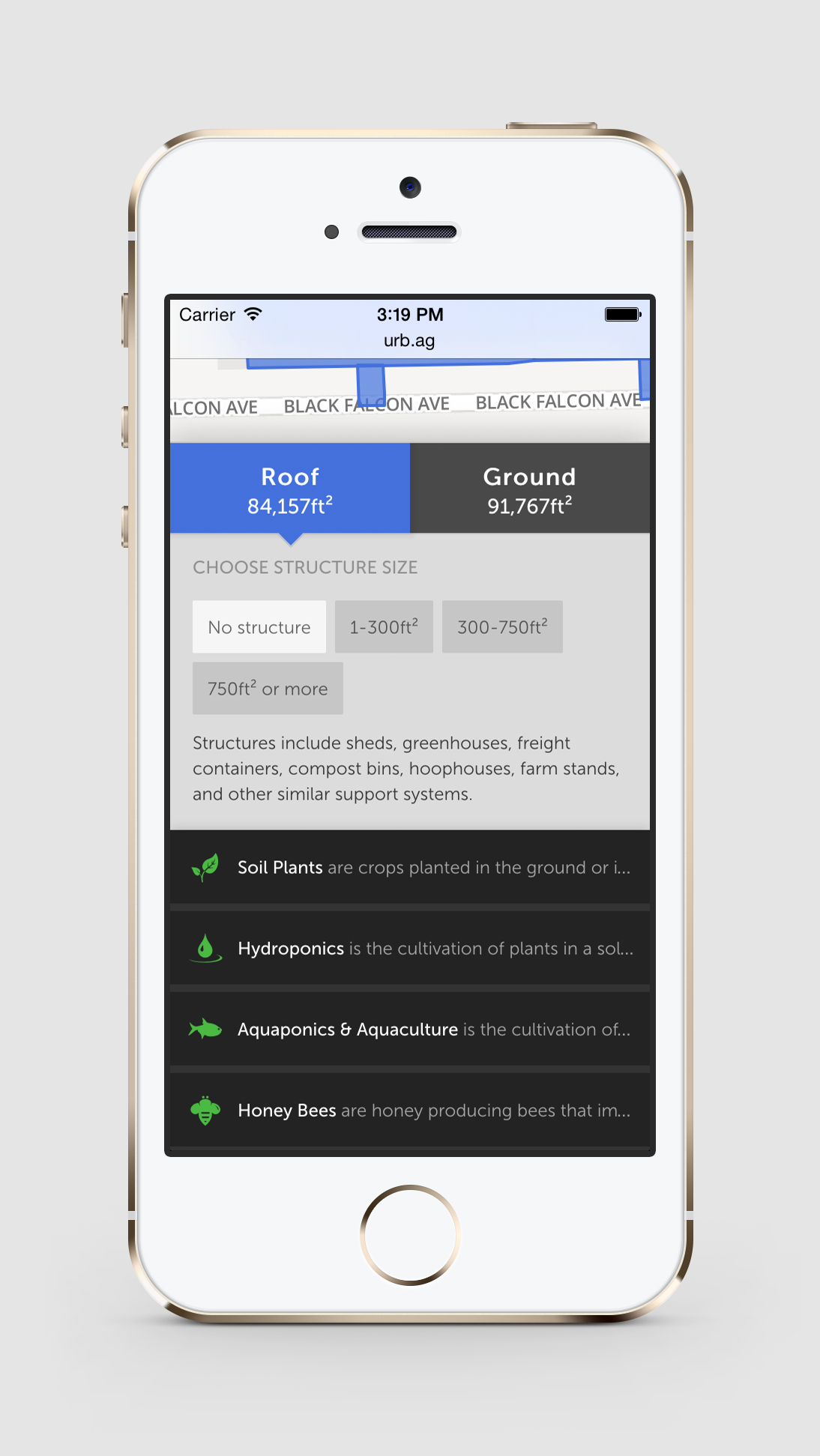 Align different legislation and source data

to create a single, up-to-date set of rules
Navigate Boston's city government to

find the right data sources and people

to work with
Converted complex legislation into

a simple mobile application

that allows users to

ask direct questions

and

get direct answers
While the new urban farming legislation in Boston opens up many opportunities for aspiring urban farmers, it was no easy task to navigate. We found many instances in the legislation where classifications, such as farm size and district, would refer to sections in preceding legislation. Certain areas like historic landmarks and protected wetlands were also not explicitly considered in the legislation, making it unclear what is or is not permissible. We read through hundreds of pages to compile a robust set of rules and contacted multiple government departments to untangle discrepancies. Without the app, any interested farmer would have had to do the same.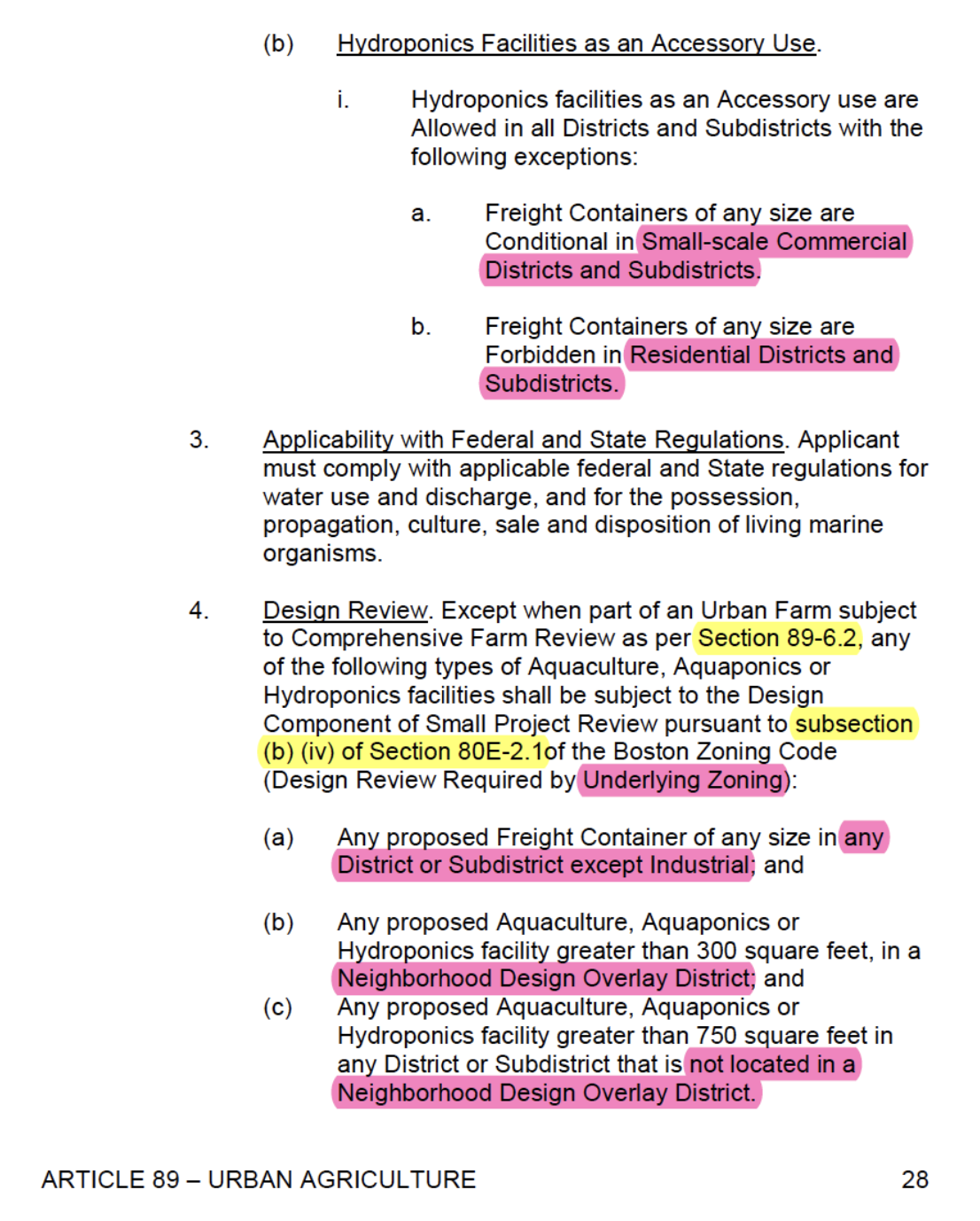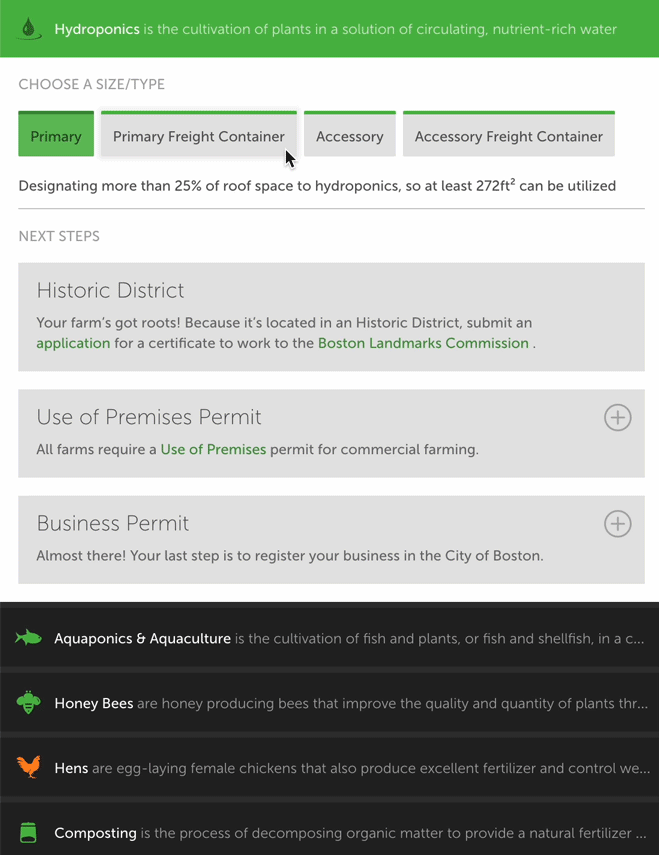 The original legislation text on the left, and our app on the right.
With the app, users now only have to choose a location to determine what farming opportunities are possible and what steps need to be taken to start the farm. Whether pursuing a site on a roof or on the ground, the app is a self contained experience that offers complete, actionable guidance for anyone who wants to start a farm — truly putting legislation in the hands of the people.
This project was created in collaboration with the Mayor's Office of Food Initiatives, the Boston Redevelopment Authority, and the City of Boston. The project is supported by the John S. and James L. Knight Foundation. You can read Article 89 and Boston Zoning Code documents to see the original legislation.