All States, the new All Streets
Because of the immense popularity of
All Streets
, we expanded our product line, and created maps for individual states. To accommodate our new selection of products, Terrence worked feverishly to design the
Fathom Print Shop
. The site officially launched yesterday—just in time for the holiday season.
The posters are available in two sizes, 16x20 inches and 24x36 inches. You can purchase the poster with (or without) a frame, and also select from a choice of warm, light, or dark background colors.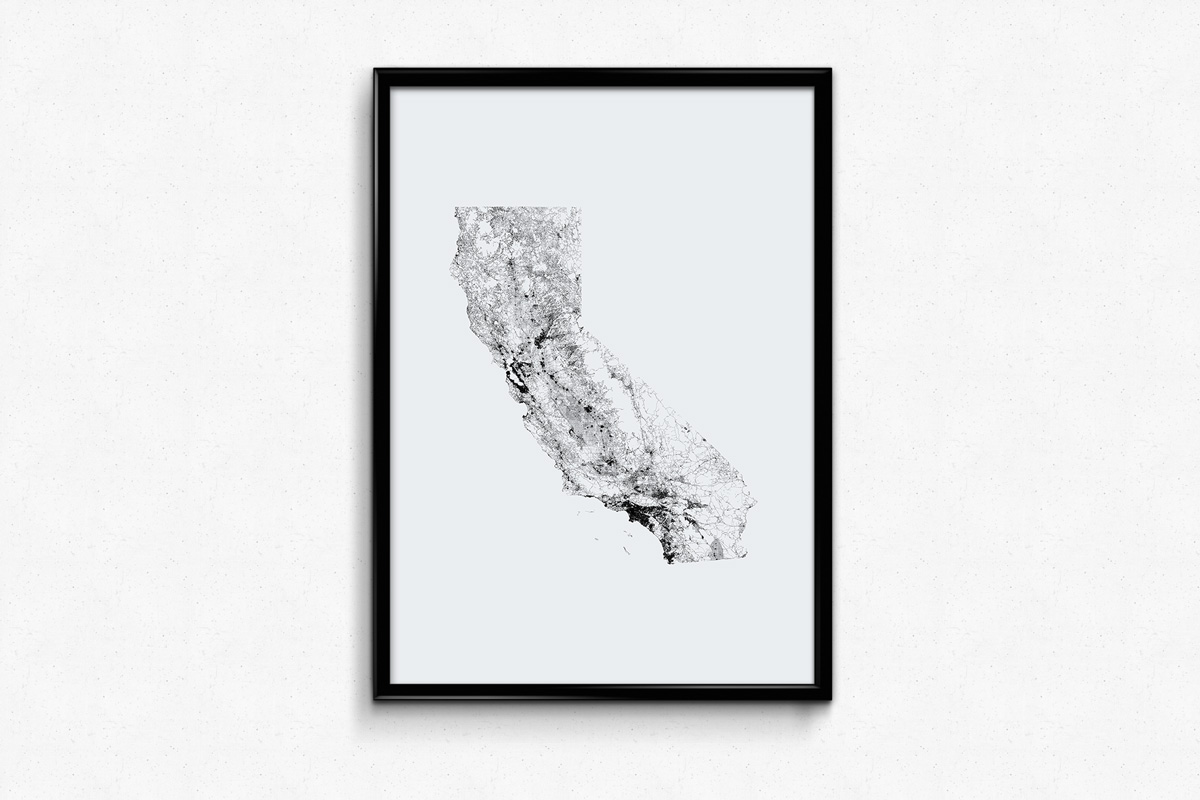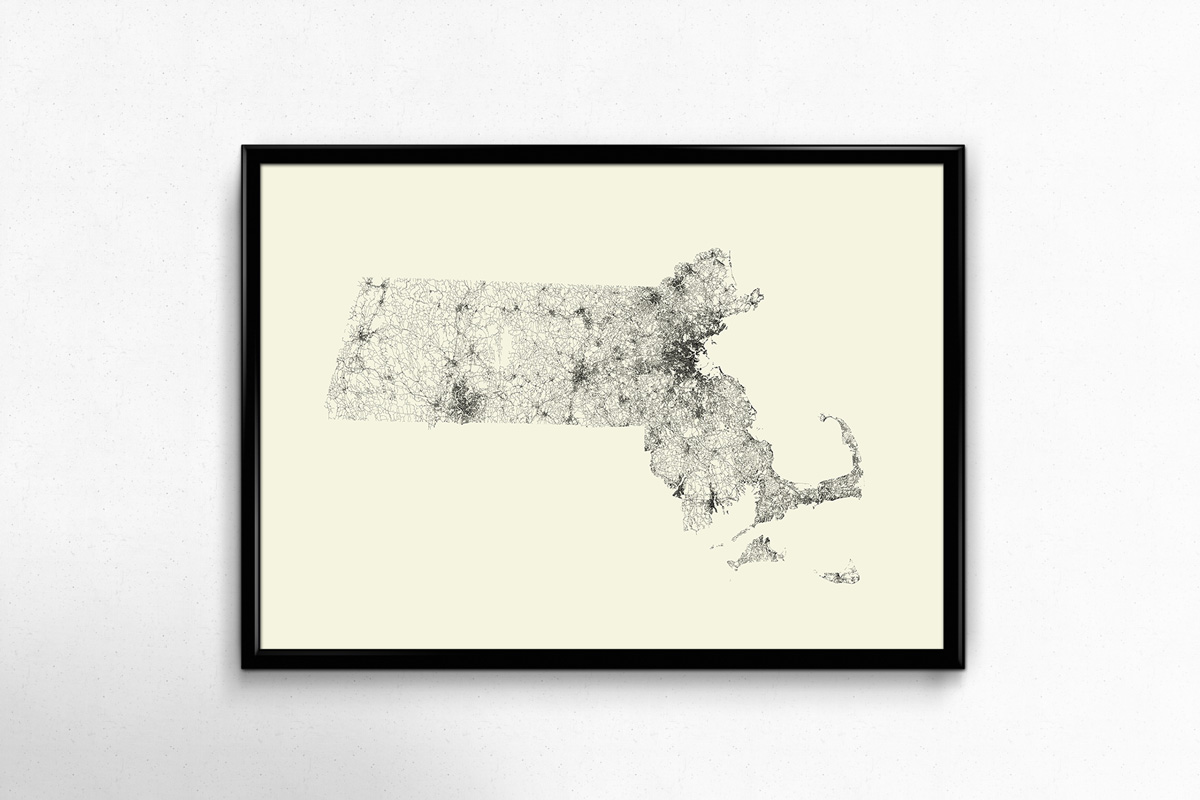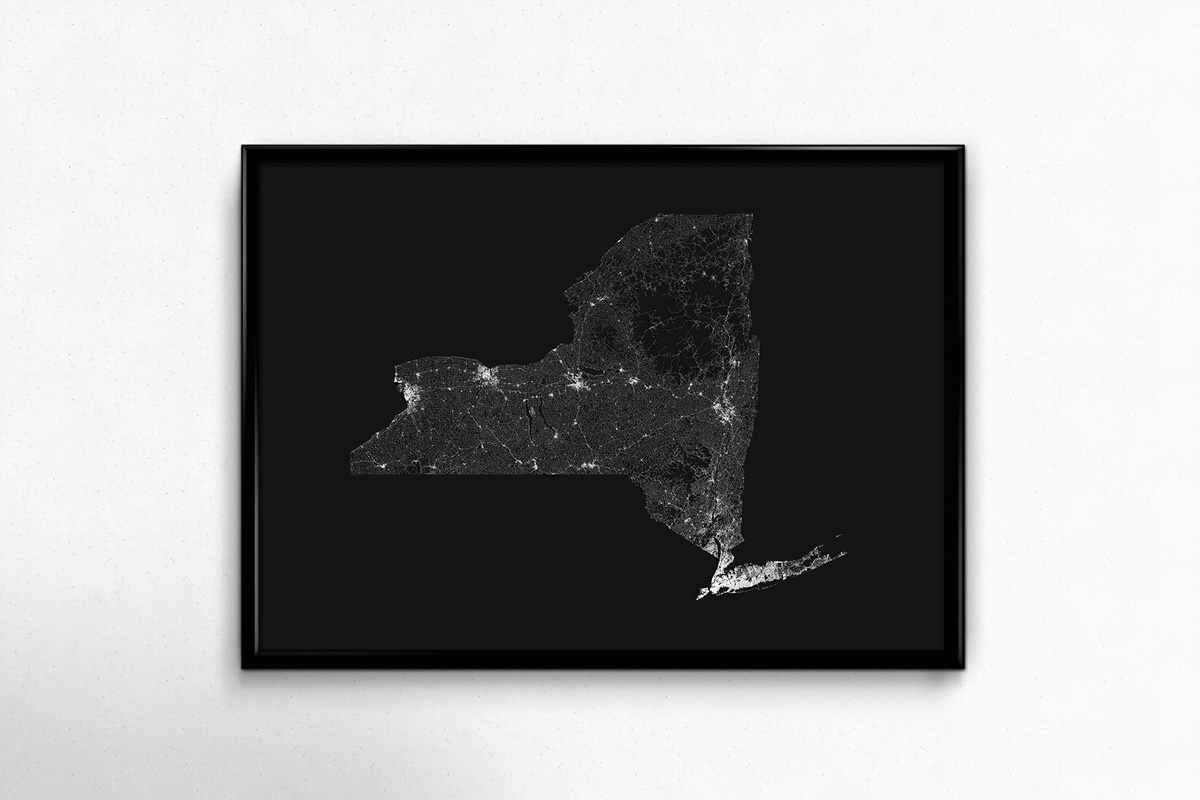 Showing solely streets unveils some interesting characteristics about population settlement, topography, and waterways.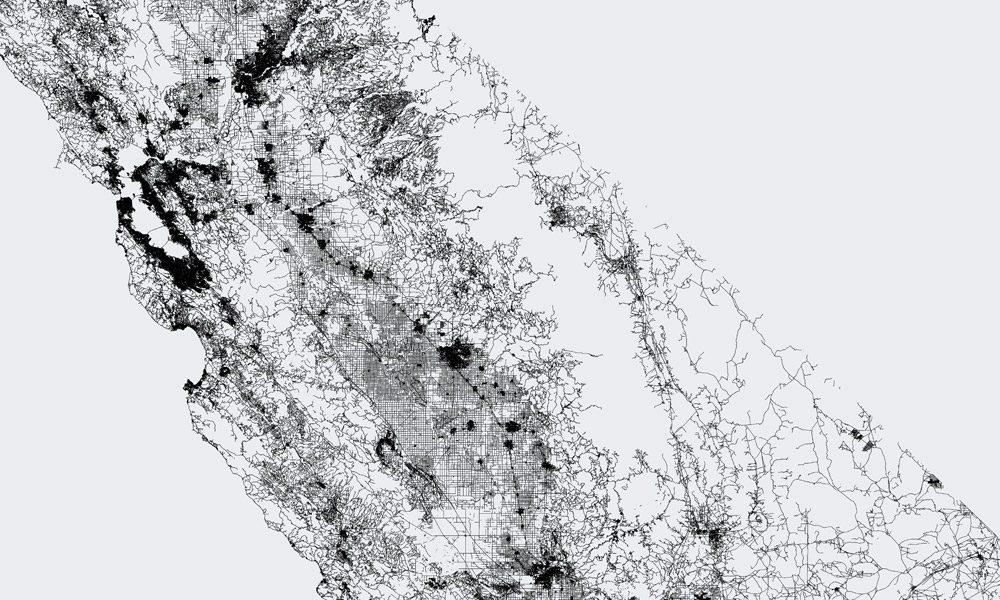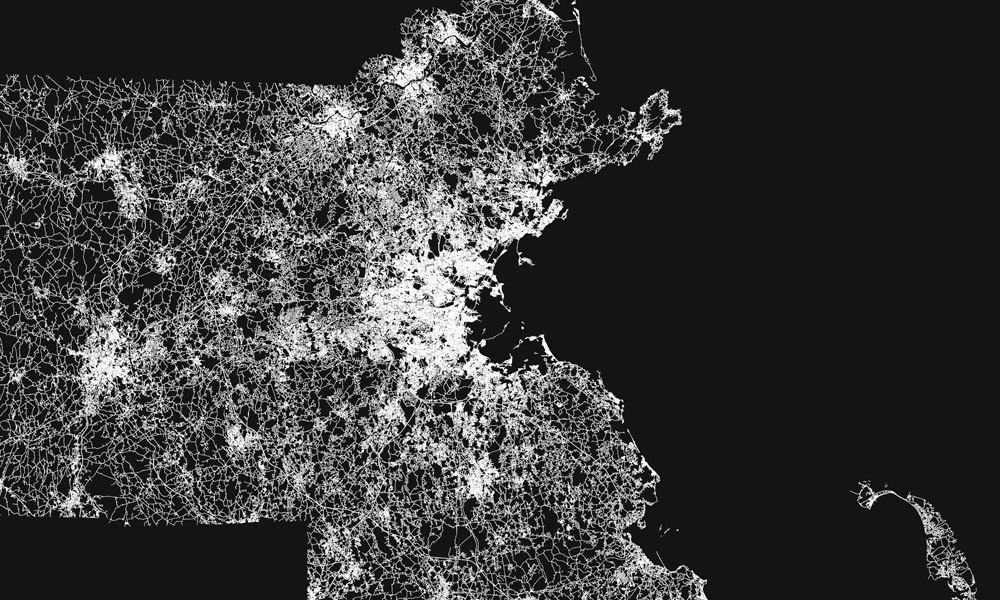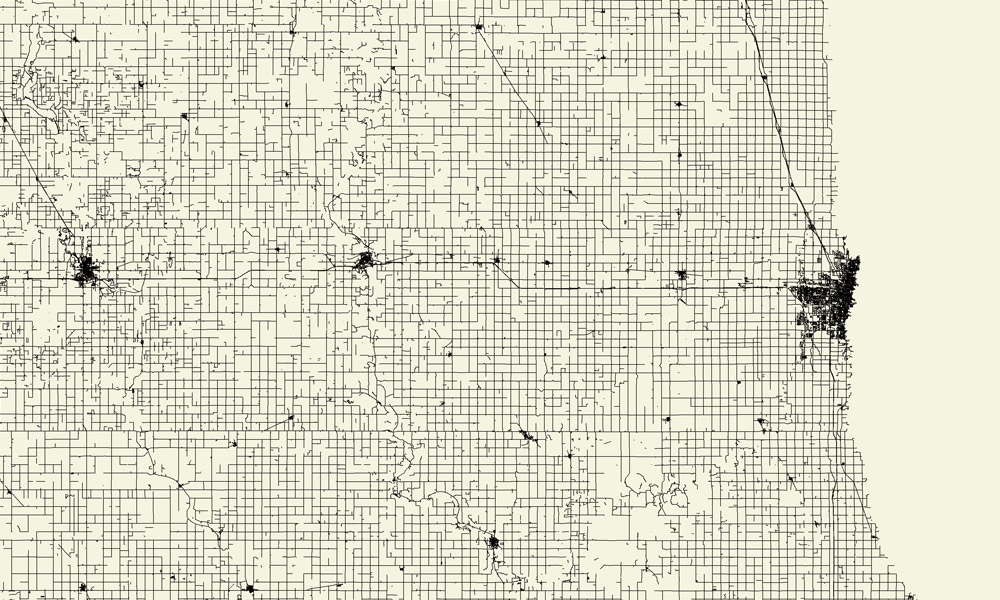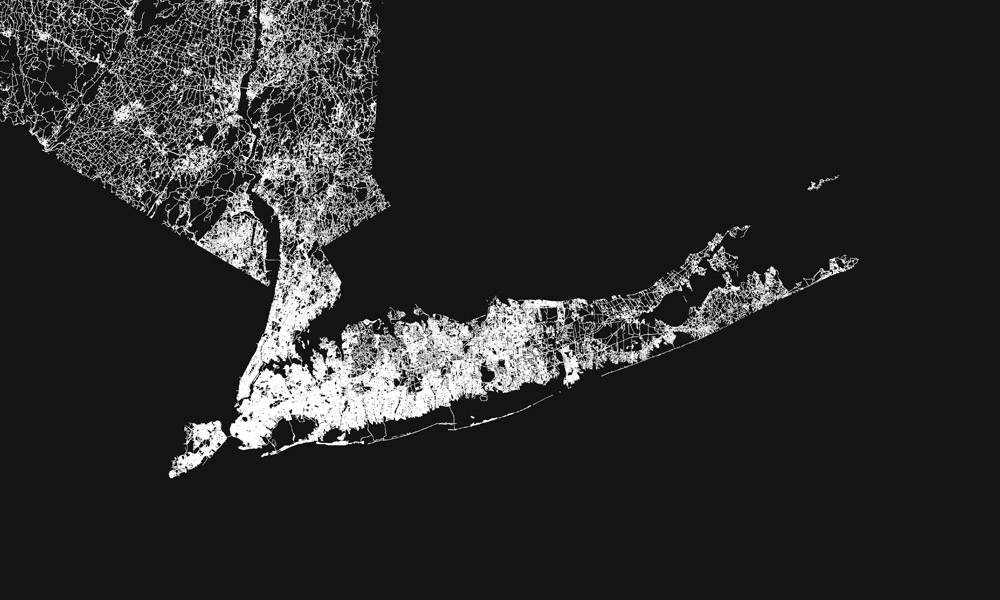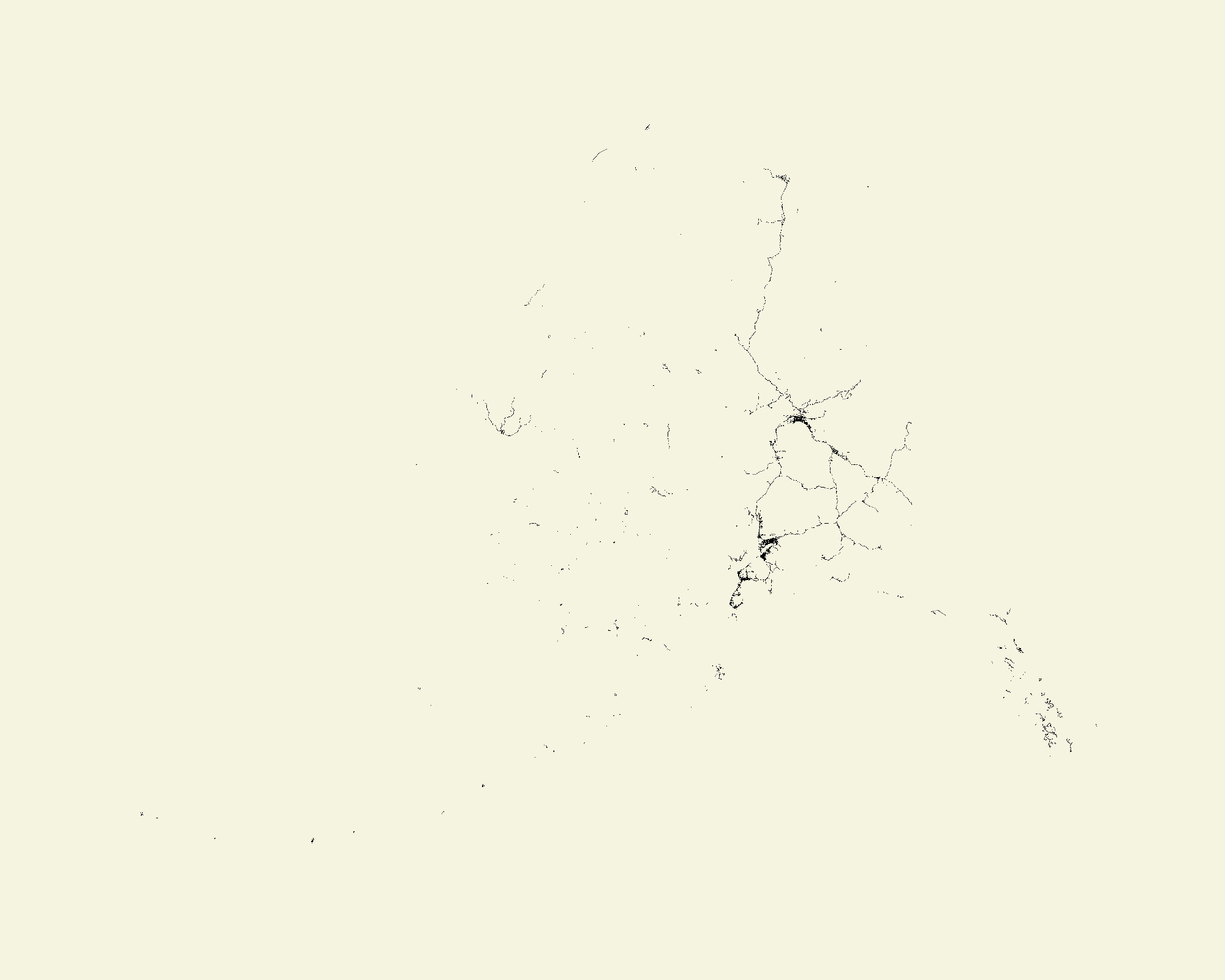 For those interested in viewing All Streets for the U.S. territories, we added Puerto Rico and Guam into the mix.
Now that the Fathom Print Shop is live, we're ready to take your orders!