Brace yourselves... Reddit is coming
Last Wednesday afternoon we noticed a massive traffic surge on the Fathom website, with all visitors loading one specific image of the
All Streets project
from 2008. How random! A quick glance at the referring page data showed us the cause: someone had come across All Streets and shared it on Reddit's
dataisbeautiful subreddit
. And it was blowing up on the front page.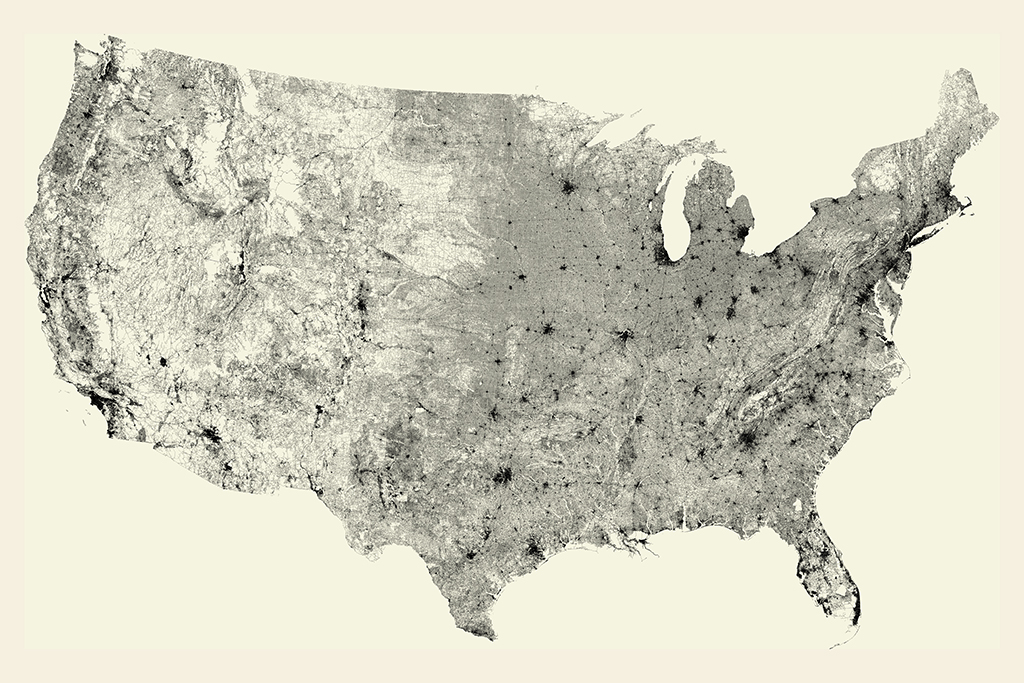 For those unfamiliar with Reddit, it's a massively popular site that aggregates online social and news material. People go there to share and comment on articles, pictures or videos. They share just about anything and everything they find interesting, thought-provoking, or funny. Whether you love Reddit, hate it, or simply find it a waste of time, the fact remains that when a link to a website lands on the front page, that site is going to receive an overwhelming amount of traffic that can bog down web servers or even take them offline—what some people call the Reddit Hug of Death.
As you can see from the below graph of our web traffic, we went from double-digit numbers of visitors per hour before the post, to a sustained peak of around 30,000 visitors per hour! Like most operations our size, this explosion in traffic caught us off-guard at first. Fortunately, we were able to do some fast AWS whispering and got back online in minutes. By the end of the rush, we had served over 250,000 visitors, and the project had been picked up by Gizmodo.
Web visitors weren't just looking at the piece; they wanted copies for themselves. Along with the flood of page views, there was also a big bump in poster sales for All Streets and the related Dencity poster, with all proceeds going to charity. Of course, this created a (very good) problem of handling all the shipments. Terrence stepped up to lead a team of conscripted volunteers to roll, pack and mail the 130-odd posters over the course of a couple afternoons.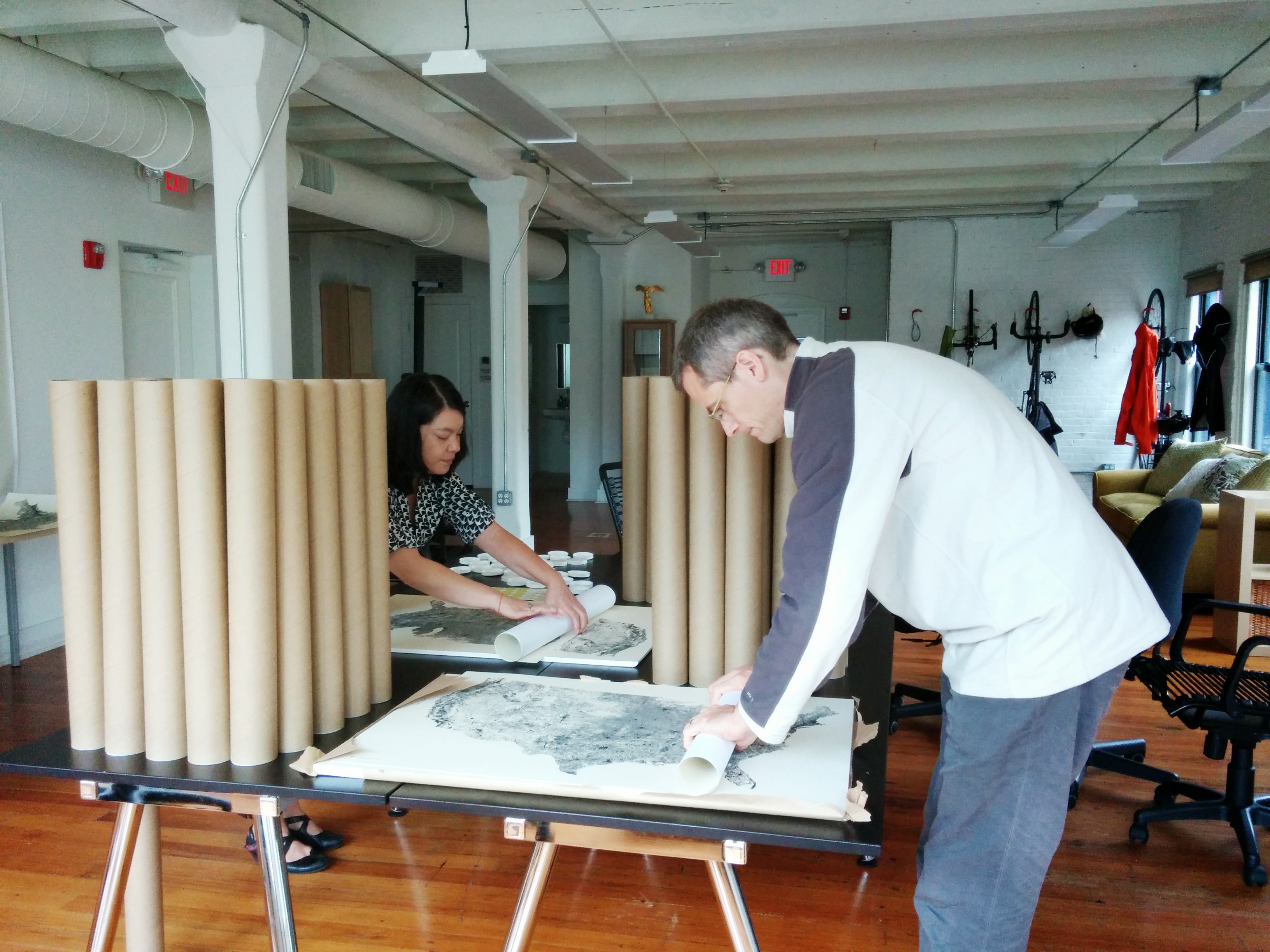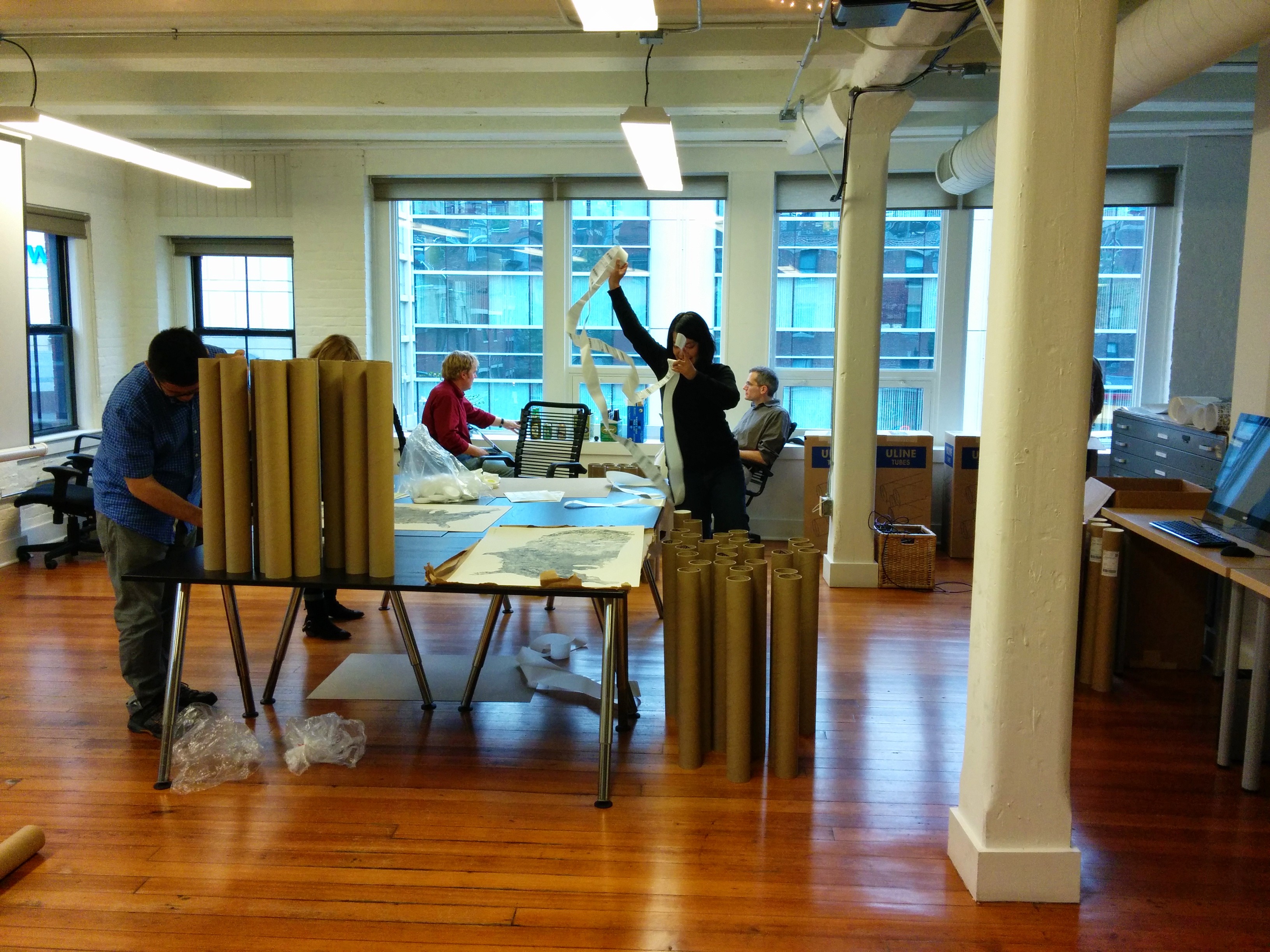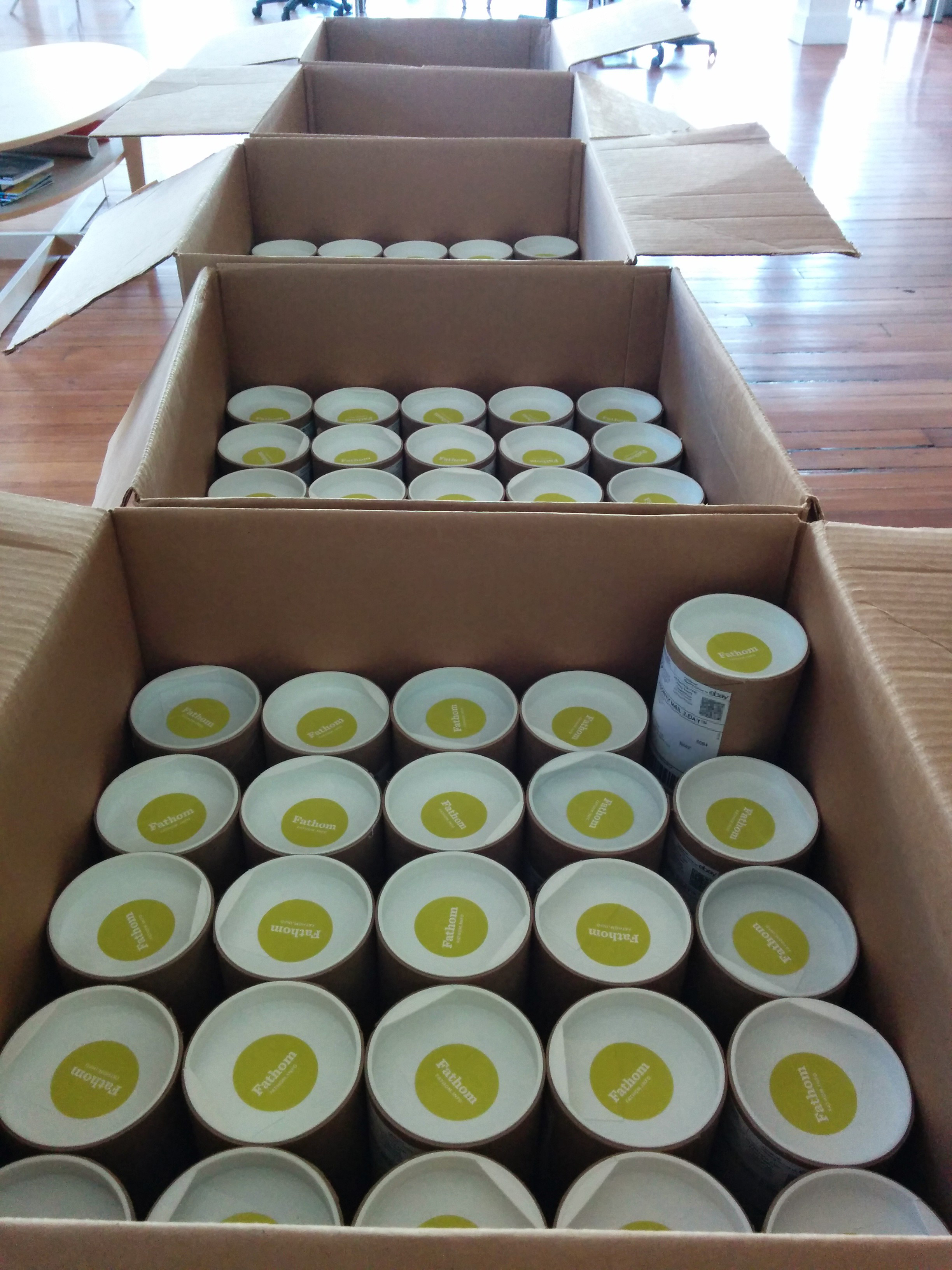 Things have returned back to normal after the rush, and we're dreading (hoping?) for another one. In the meantime, new hire Brian has taken to calling himself Fathom's Ambassador to Reddit, and is cranking out Ben Fry memes at a somewhat disturbing pace.