We're pleased to announce that we've been awarded a grant from the Knight Foundation! After working with Knight to navigate the 
civic tech
 landscape, we thought they would be a great resource to help us explore a more personal project.
The Knight Prototype Fund
helps media makers, technologists, and tinkerers take ideas from concept to demo, so it seemed the perfect starting point to bring our latest project on urban agriculture to life.
It all started when Terrence found a tweet from the former Boston Mayor, Tom Menino, advocating for the expansion of urban agriculture in Boston. The recently passed Article 89 permits various urban farming initiatives for commercial purposes within Boston city zoning code. Considering the number of gardening, farming, and local food enthusiasts we have in the office, finding a way to visually clarify and interact with the legislation of Article 89 posed a wonderful opportunity to get more involved with our local Boston community.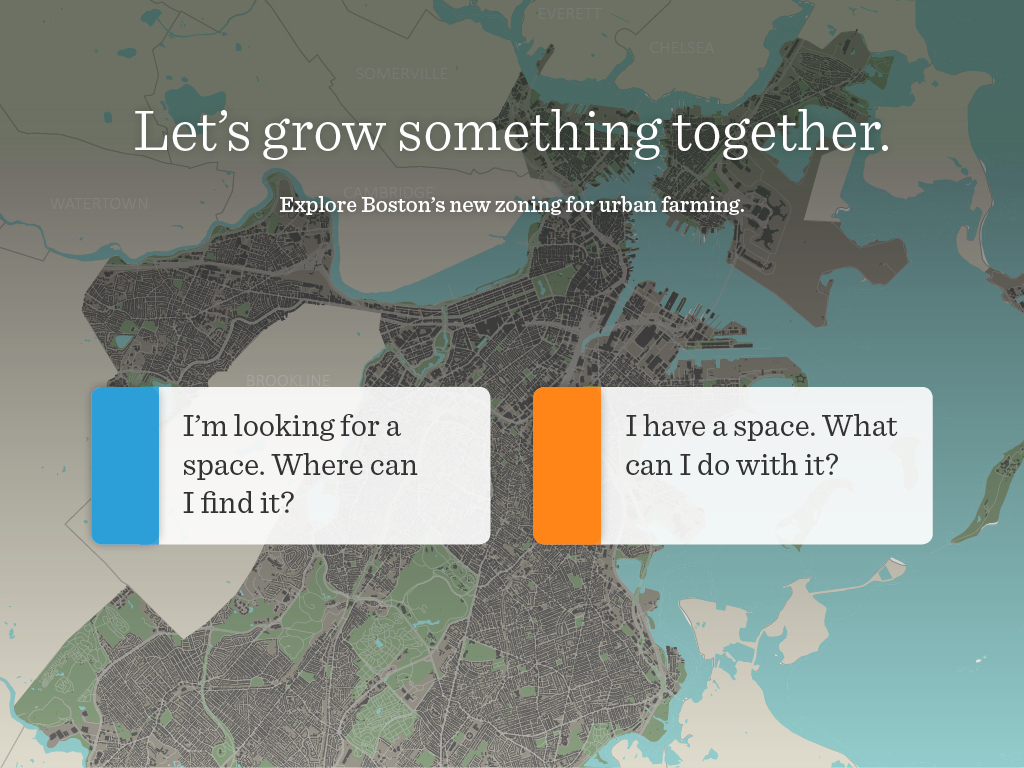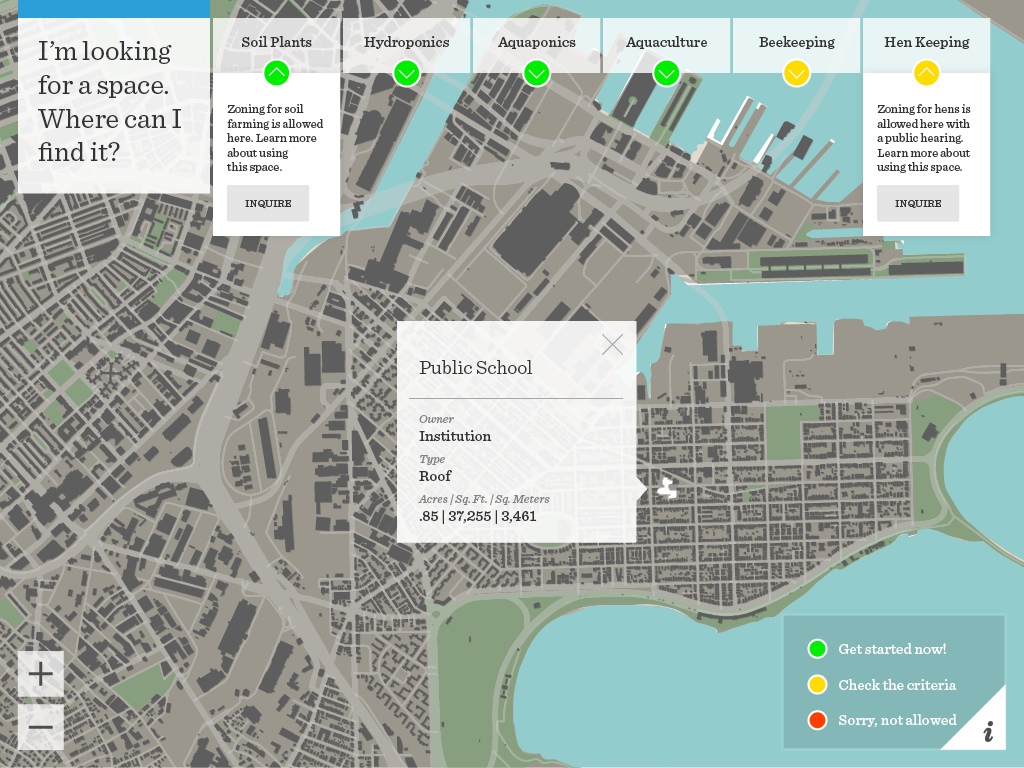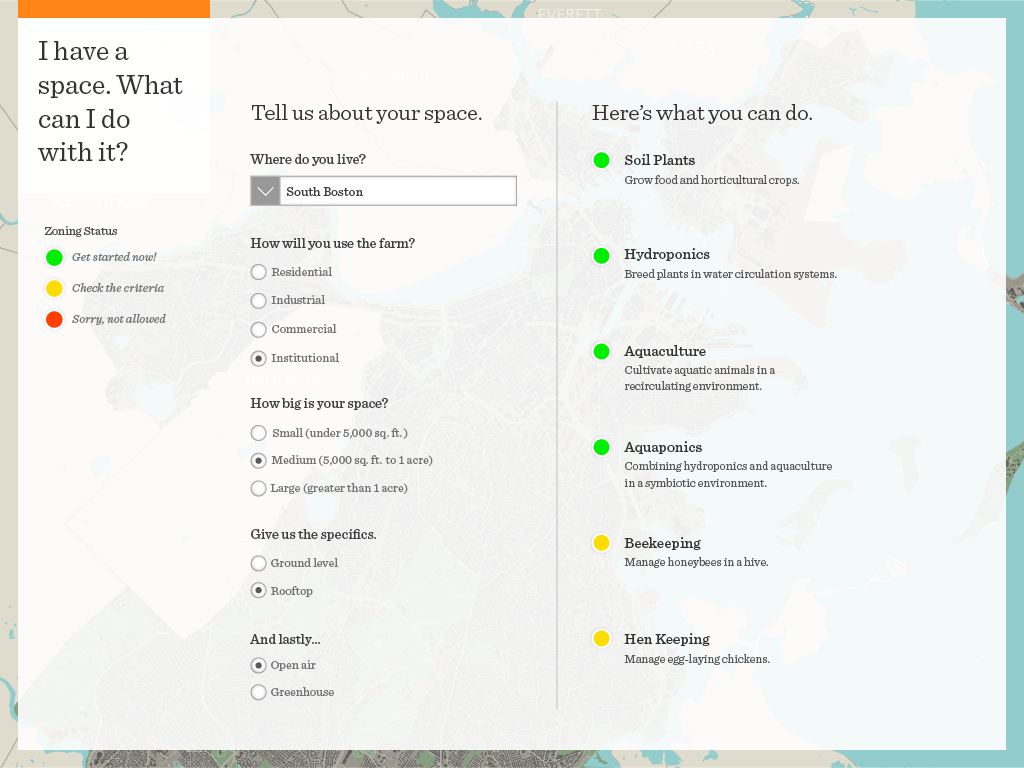 With help from the Boston Redevelopment Authority, the Mayor's Office of Food Initiatives, a number of local food policy organizations, and of course, the Knight Foundation, we'll be creating a tool that allows users to locate and identify the different urban farming activities that are permitted around the city. Whether it's a ground level or rooftop farm, hydroponics, aquaponics, beekeeping, or hen keeping, the tool will provide a simple way for people to visualize and navigate otherwise complex legislative zoning code for urban agriculture activities.
Following the acceptance of our project, Knight held a workshop with our round of grantees at the Luma Institute. In addition to learning about all of the other exciting projects underway, we explored different practices --like stakeholder mapping, creative matrices, and affinity clustering-- to better test our ideas, and make sure we were asking the right questions to the right audience.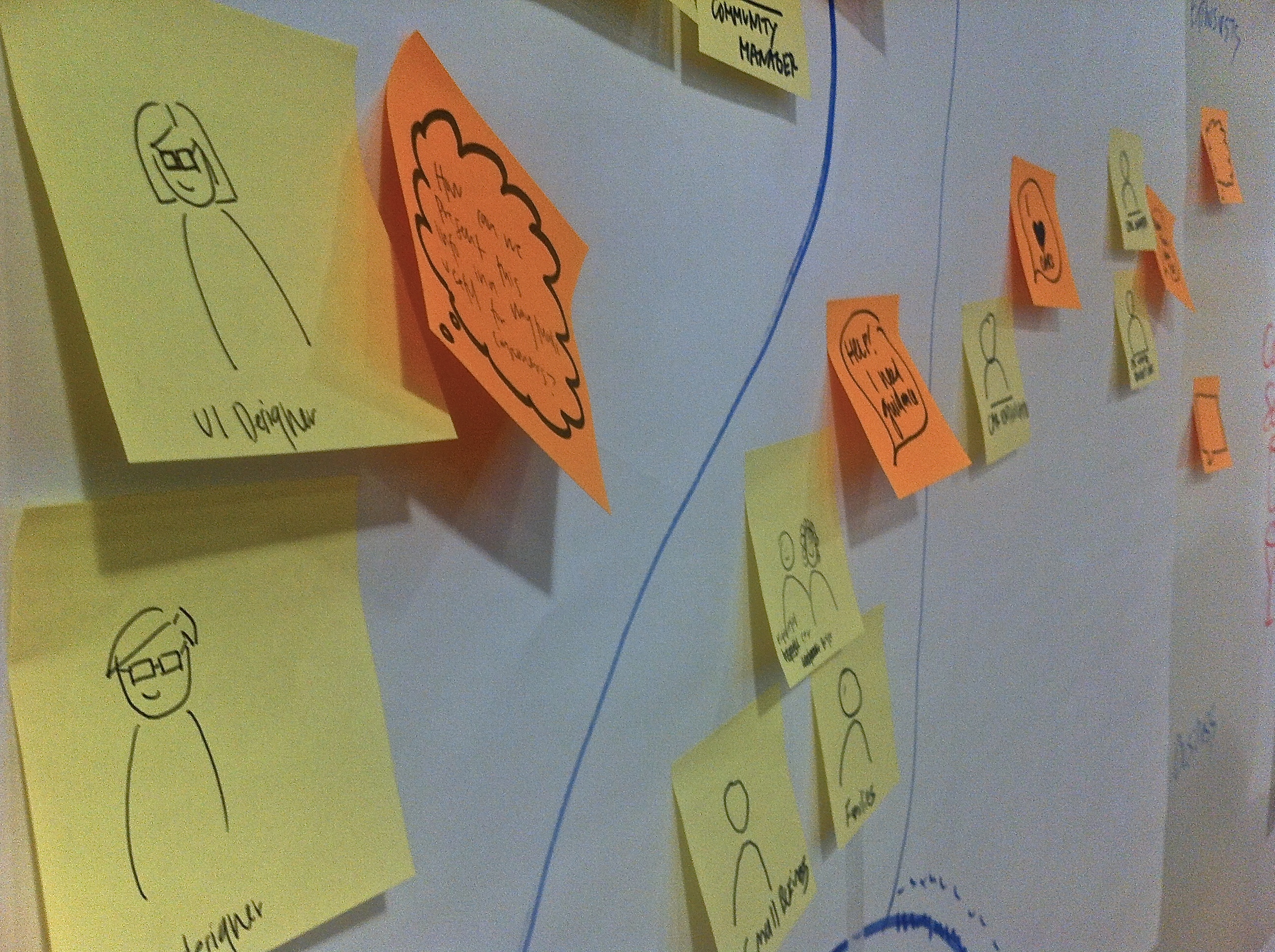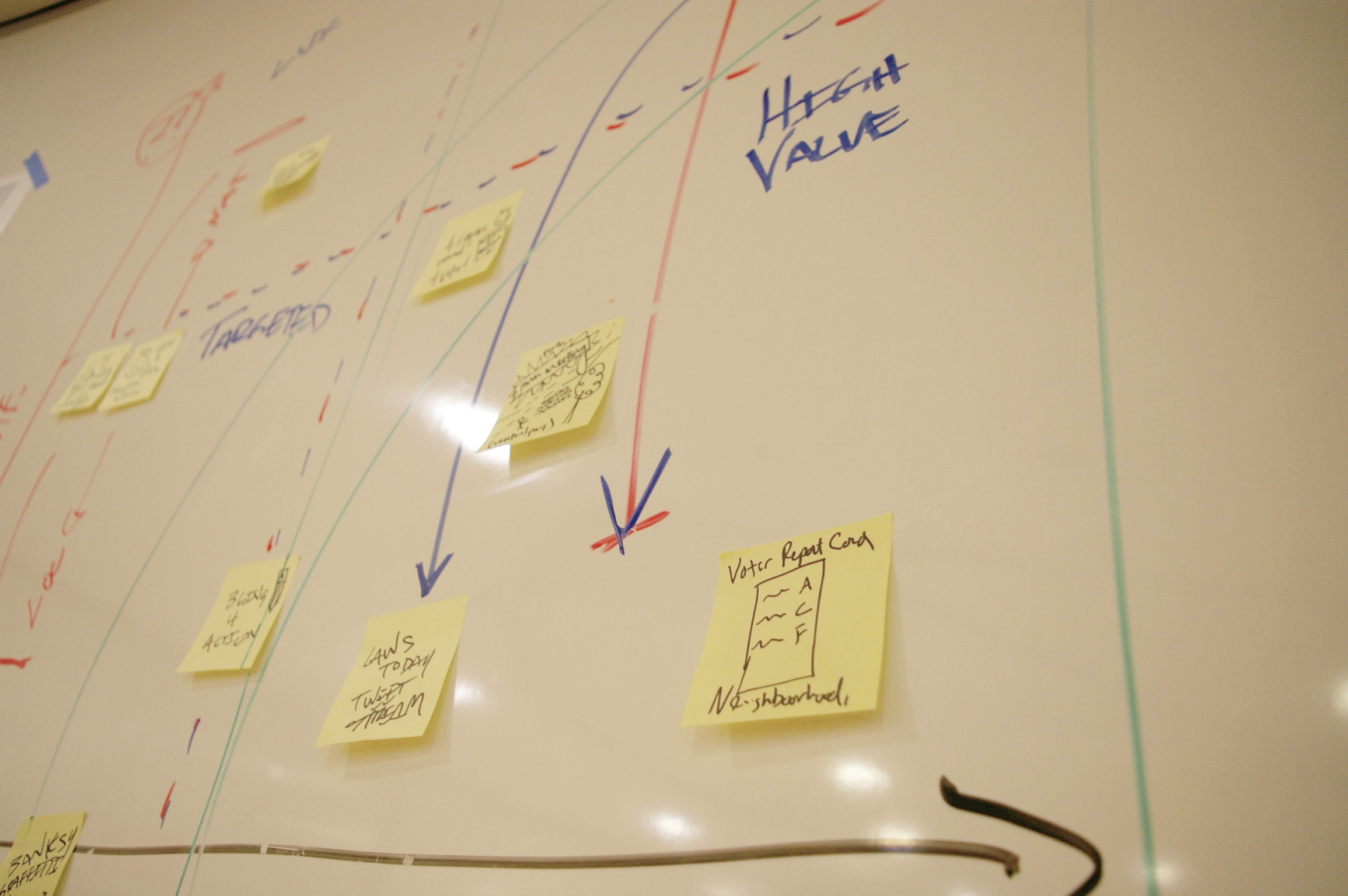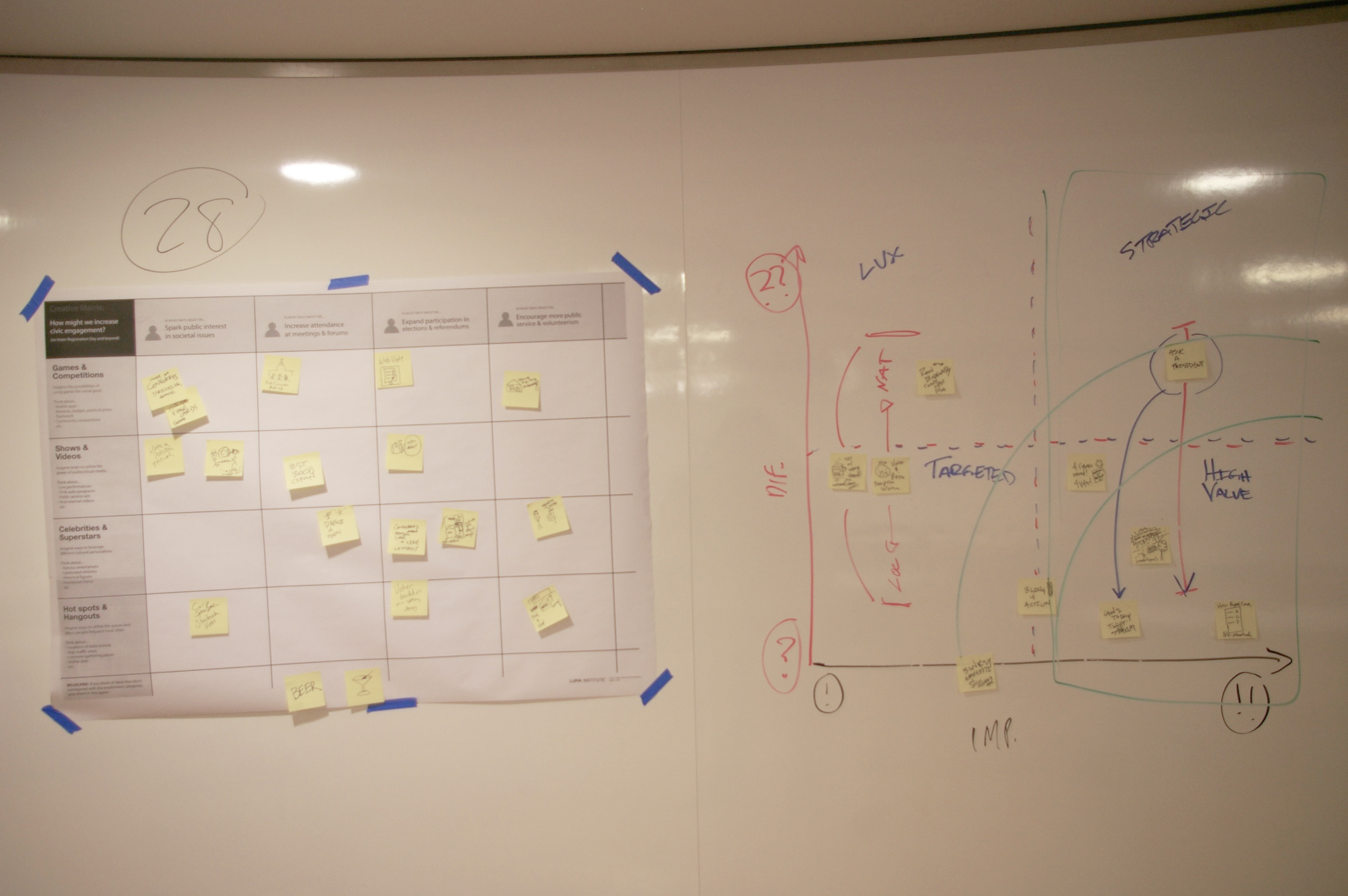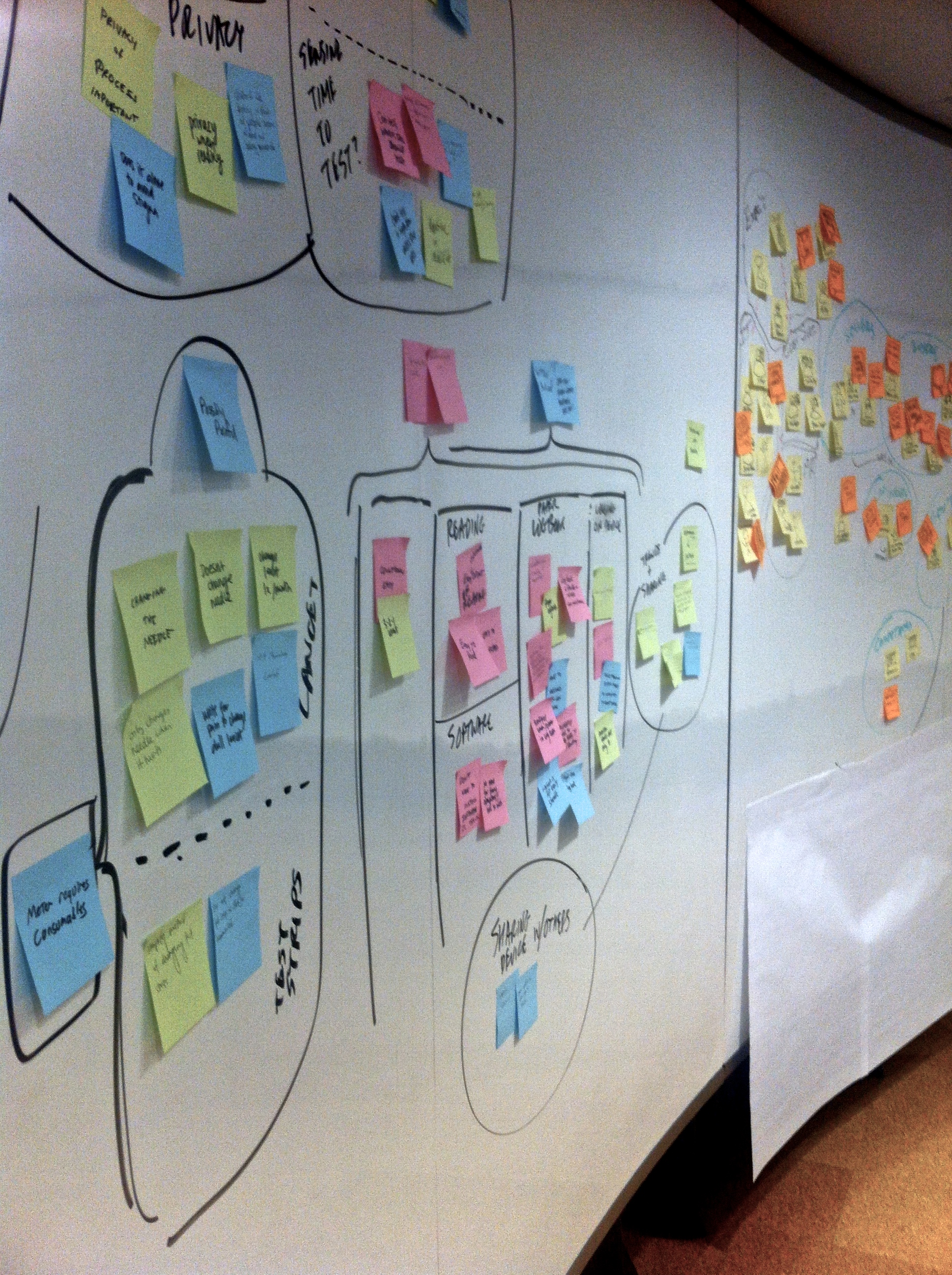 We're thrilled to have the support of the Knight Foundation, and we're looking forward to continuing our work with the local food scene in Boston. Stay tuned for more progress on the project!