The emergence of civic tech
Hot off the presses! Our latest project with the
Knight Foundation
went live today.
Trends in Civic Tech
is an interactive tool for exploring the rapidly growing field of "civic tech" — organizations and companies operating at the intersection of technology, open government, and citizen engagement.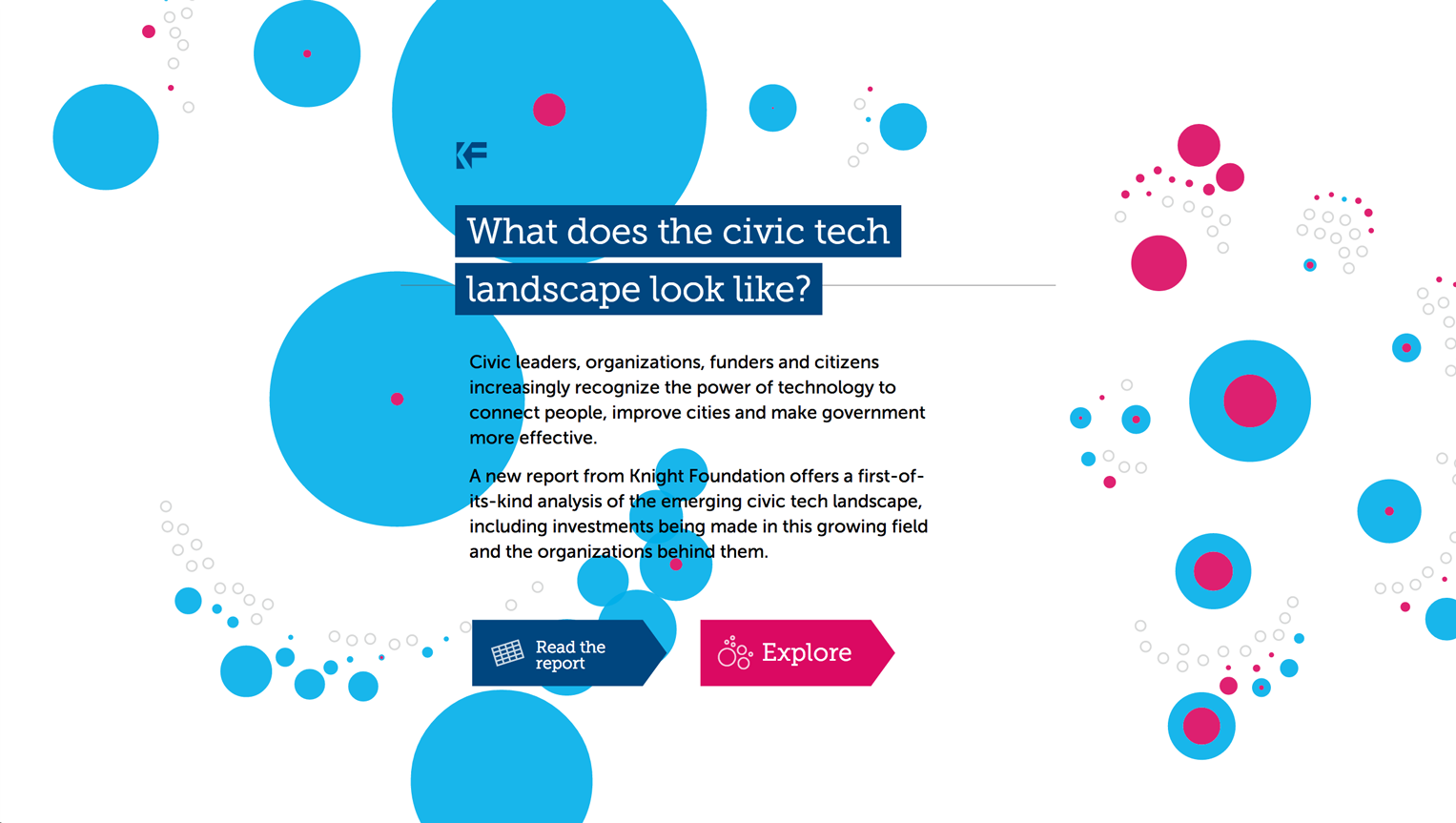 Earlier this year Knight teamed up with Quid to map this emerging field, combining semantic analysis and public investment data to produce a detailed picture of the civic tech landscape. Their publication, The Emergence of Civic Tech: Investments in a Growing Field, was also released today.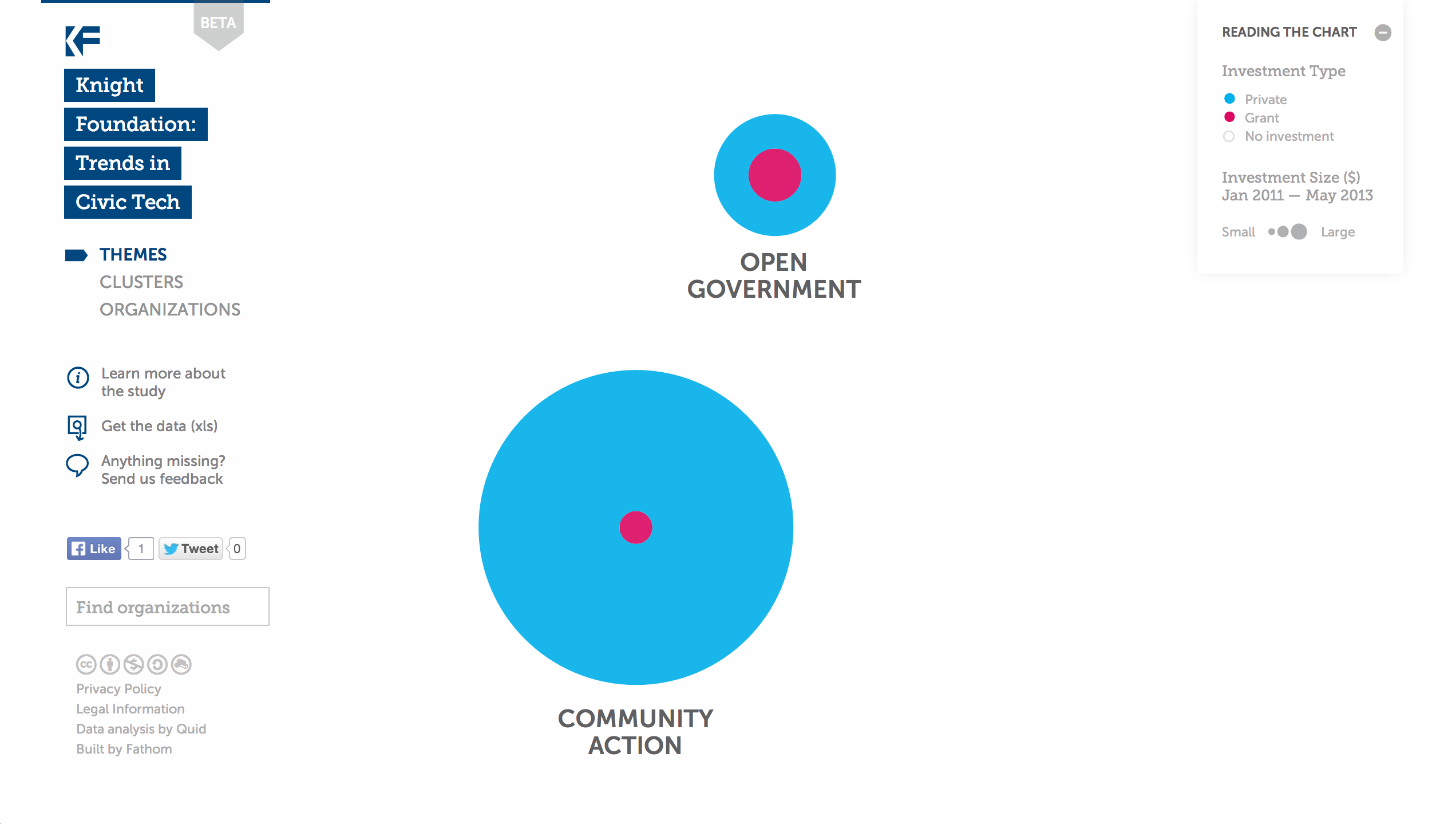 Open Government and Community Action are further subdivided into eleven innovation clusters.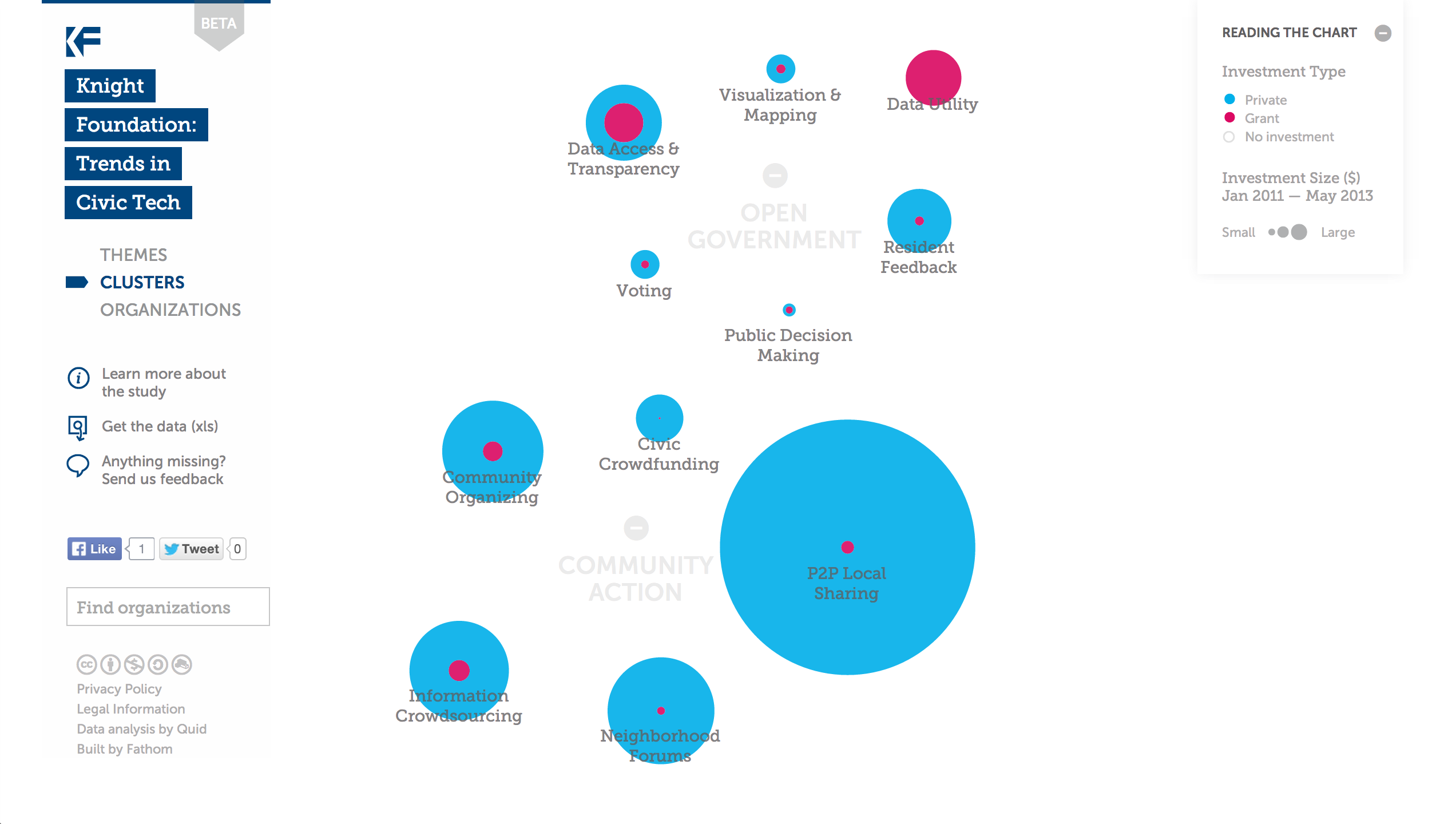 Within these clusters are 209 individual organizations and companies.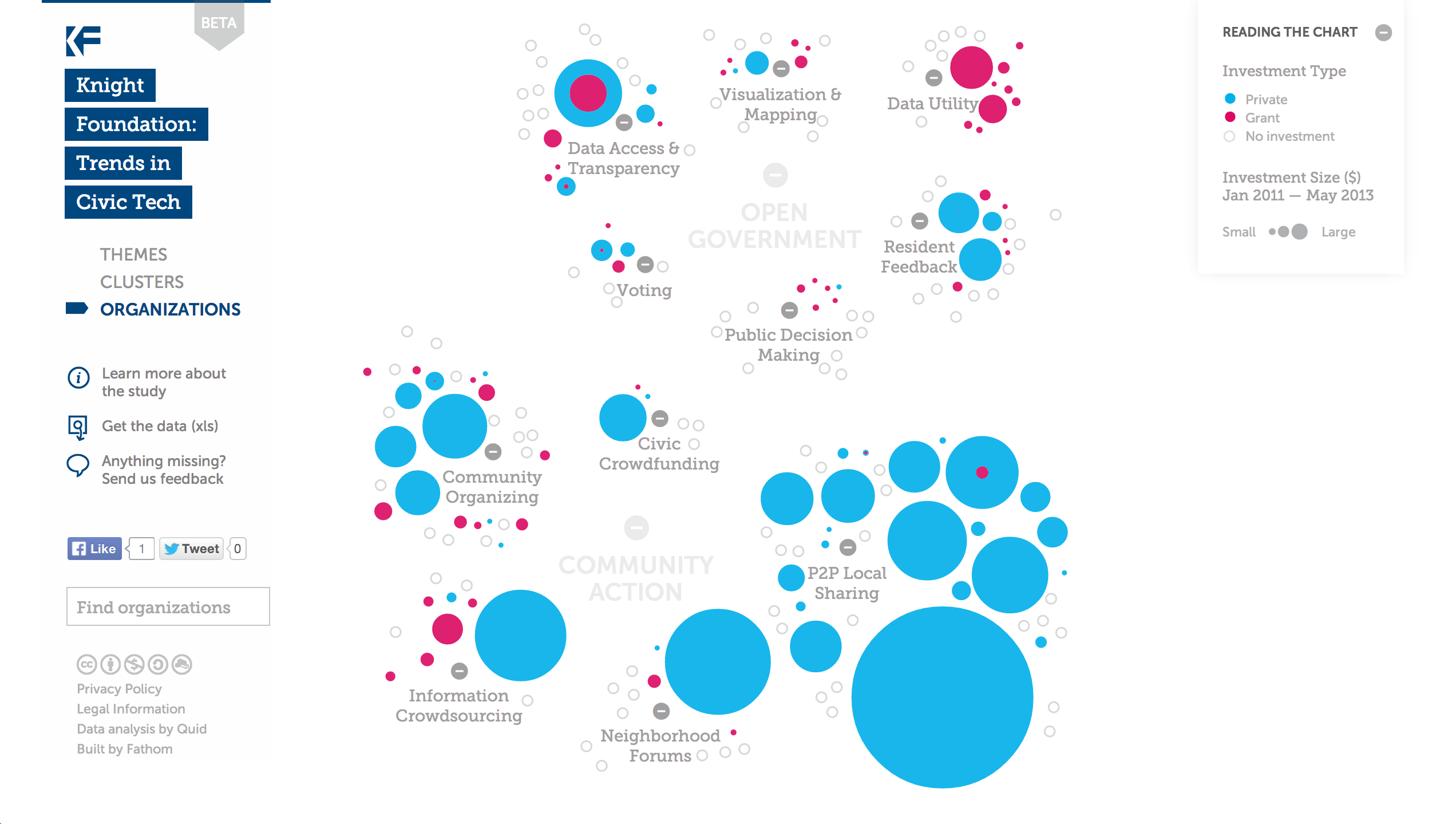 Hovering over an individual company highlights how interconnected the civic tech sector is.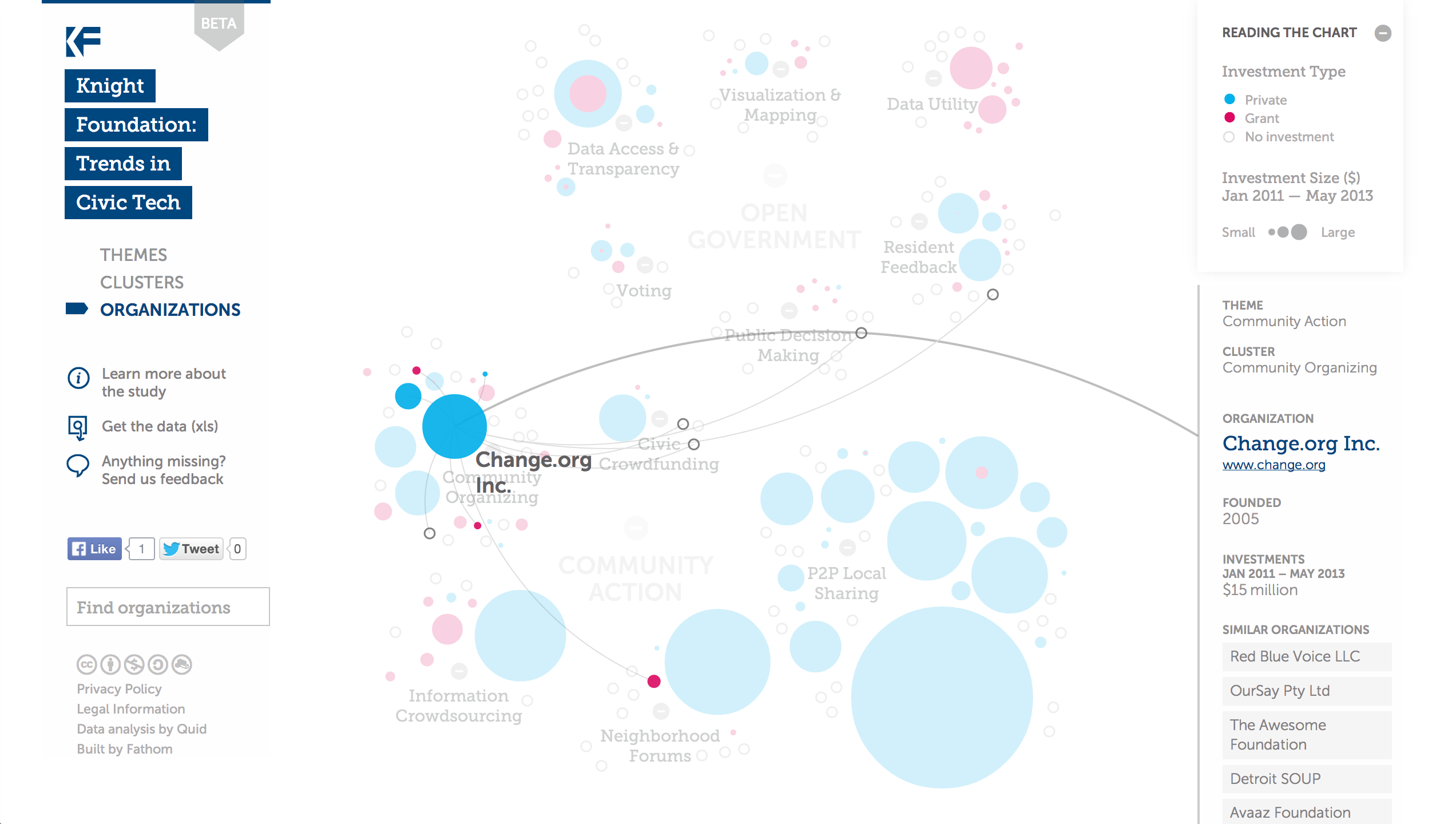 We entered into this project already believing in the power of technology to improve the lives of citizens and efficiency of government, so it was both illuminating and inspiring to help bring this first-of-its-kind picture of the civic tech landscape to life. We're excited to continue our work with this visualization, to make it even more useful as a tool for civic tech practitioners and investors alike.
For more information, Knight has published a blog post about their research, and an executive summary is available on Slideshare.