Friends, foes, and country people: we would like to cordially invite you to experience the Fathom Bracket (2013 March Madness edition).
Before the first tip-off on Thursday, you can start a pool, submit your picks, and trash-talk other players in your group. Picks will automatically lock on Thursday at noon (to guard against changes of heart based on, say, the final scores of each game).
Feel like you've already made too many enemies this month? No problem—Fathom's City Pool is opening its doors to the general public. As the Round of 64 gets moving, the site's live bracket view will maintain real-time scoring, wins, and losses. It will also support scenario testing and, of course, the beloved riffraff of the Smack Talk Box.
Rumor has it President Obama and Kid President are submitting picks too, so hop on in at fathombracket.com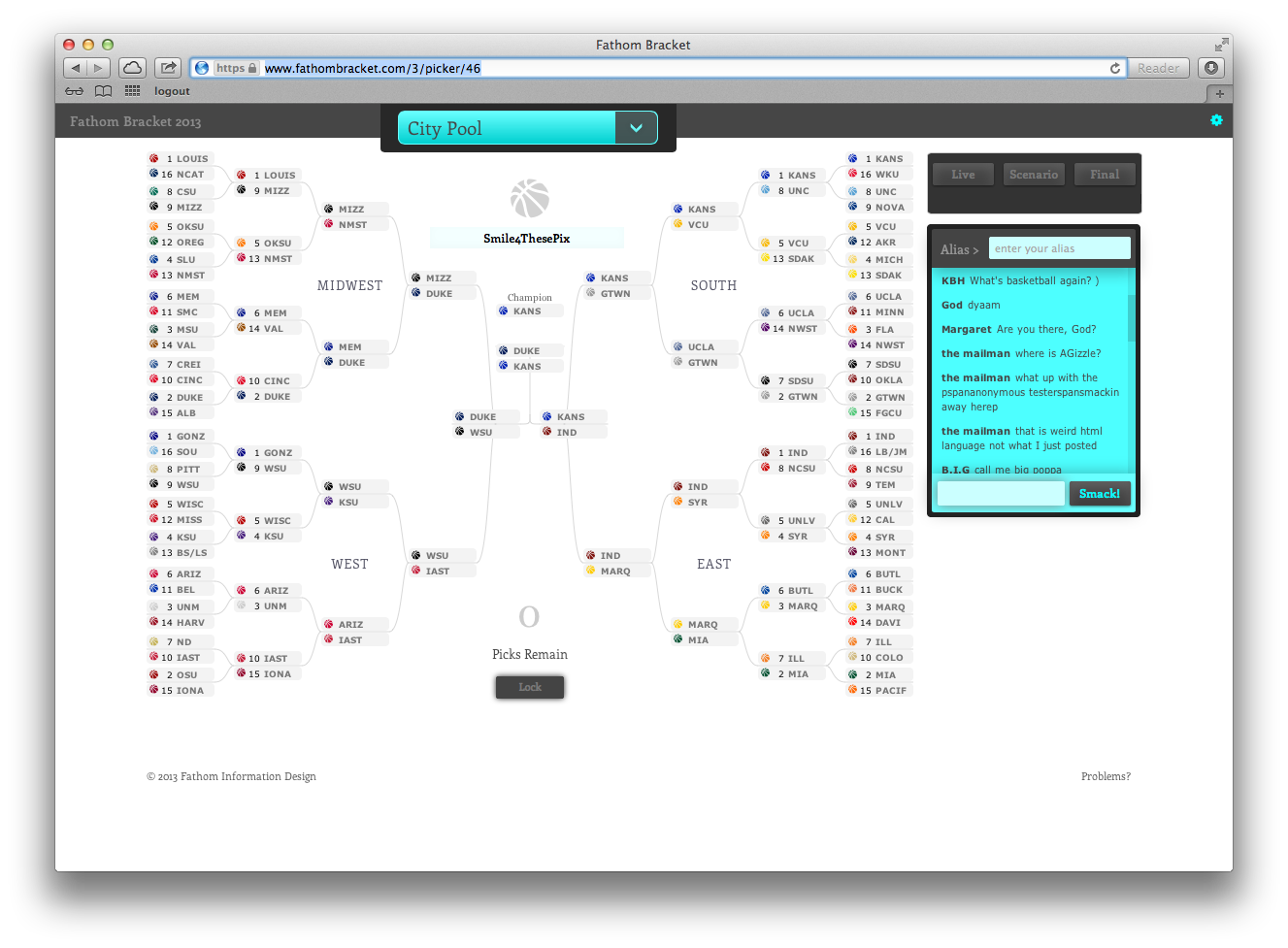 Note: Our site doesn't support gambling, but the folks who made it aren't exactly against it either. Play ball!