Yesterday, Kristen Coogan, Assistant Professor of Graphic Design at Boston University brought her Information Design class in for a tour of our office and some Q&A. After braving the cold and long voting lines I made it in to greet them at 10:00. Ben and I gave them a brief overview of the company and showed them some of our print work up on the 3rd floor.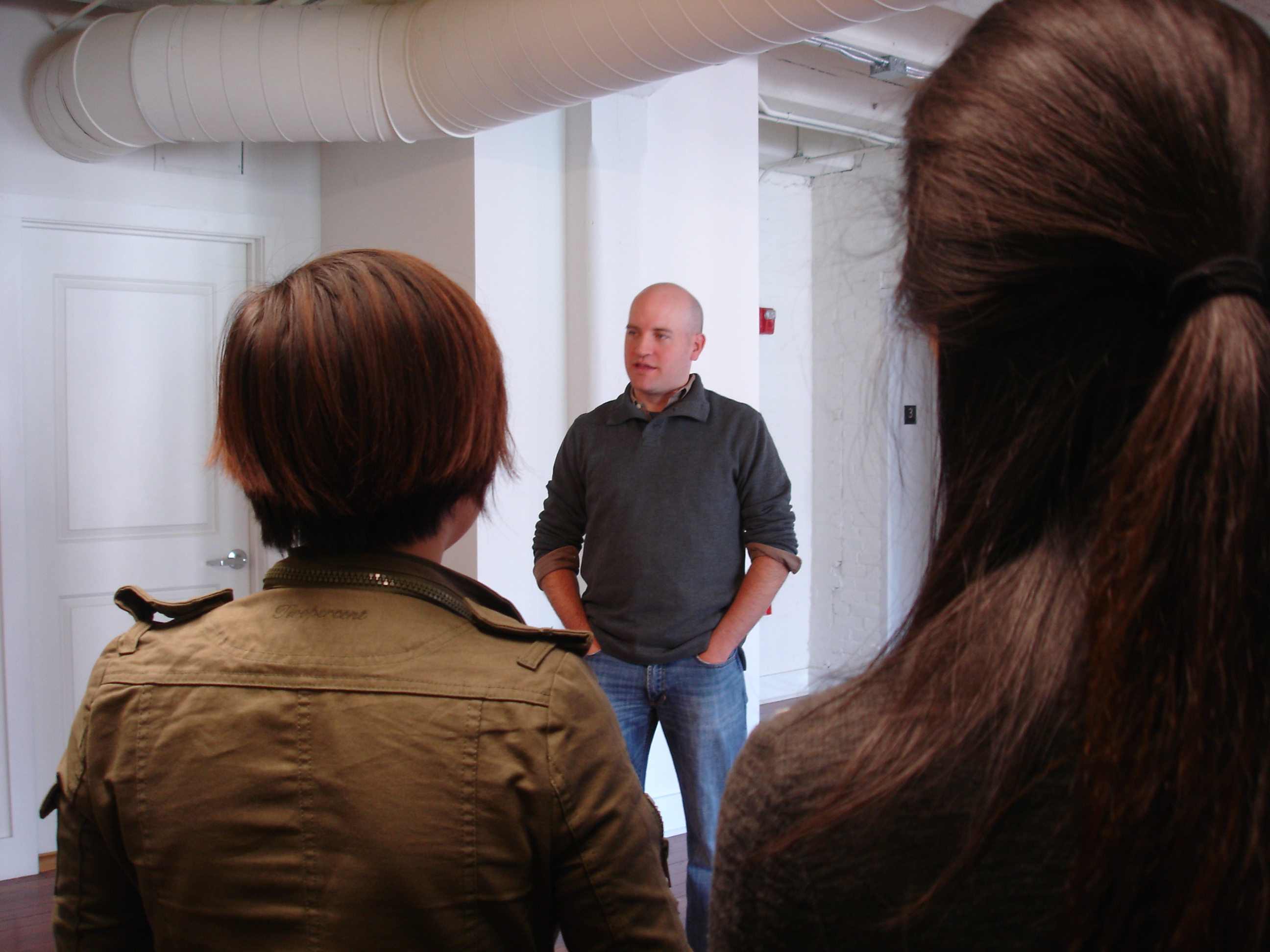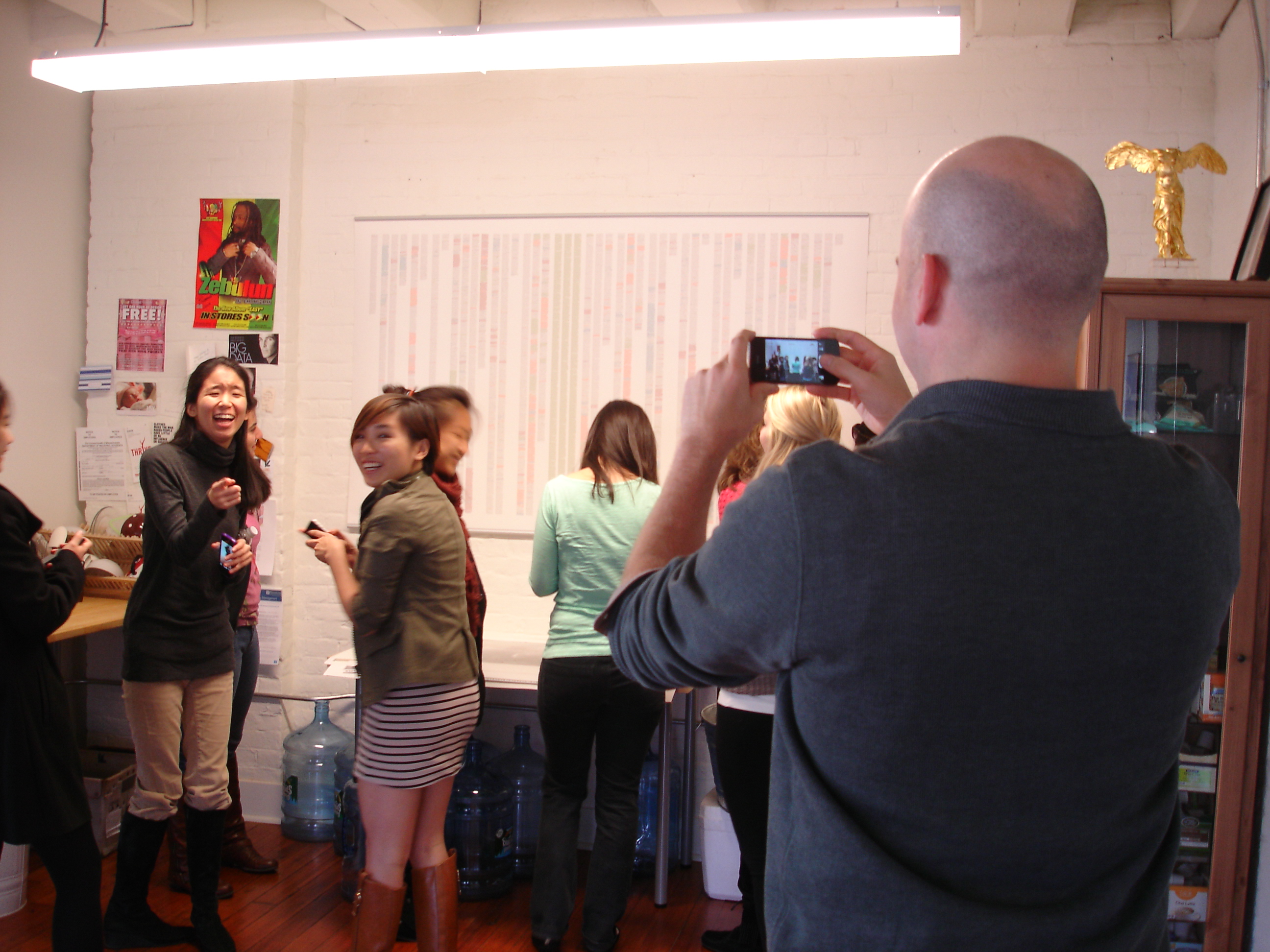 We then headed downstairs for individual desk visits to show off some current work in progress.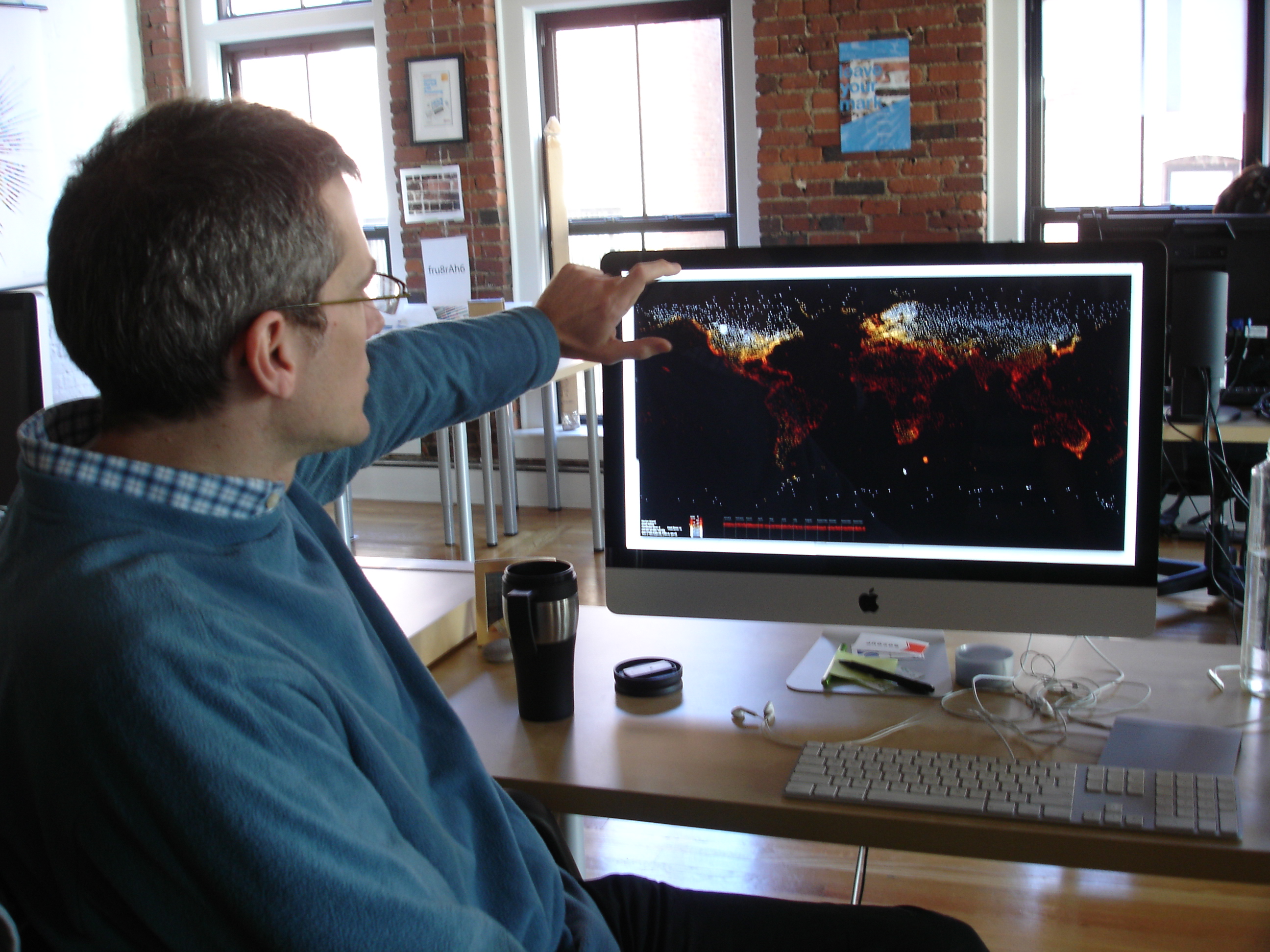 Mark got some ooh's and aahh's over his NOAA weather station visualization.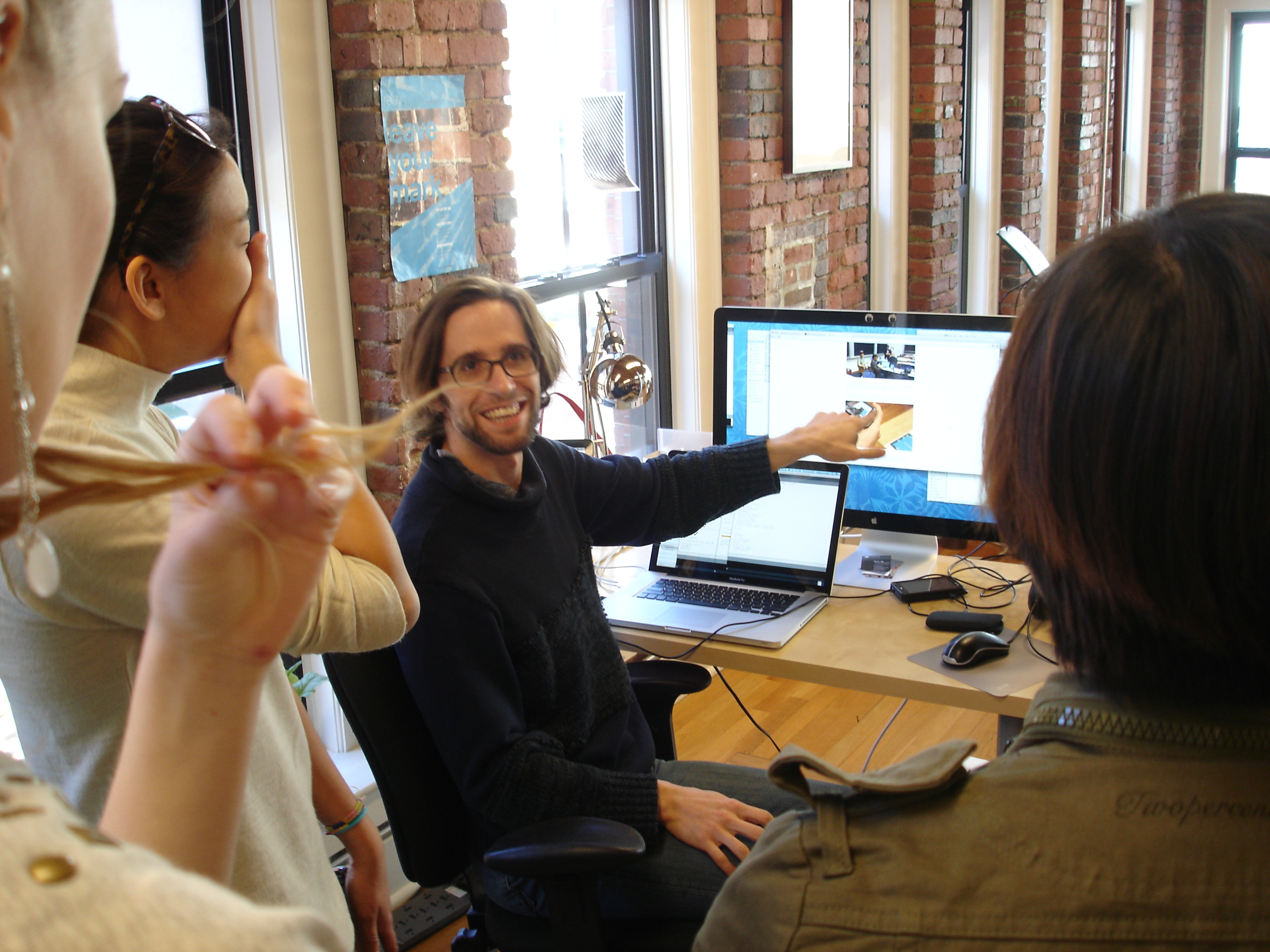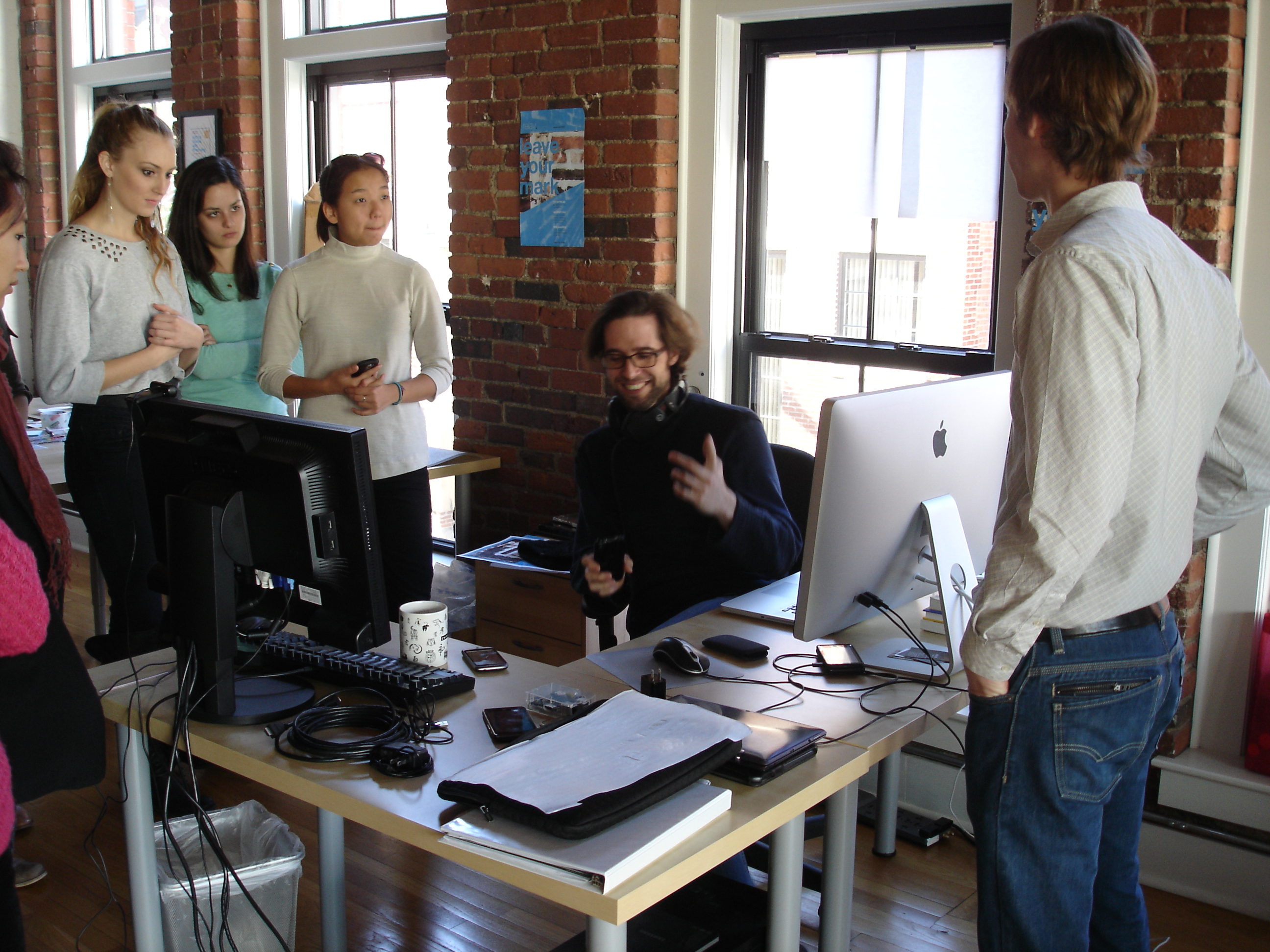 Andrés and Terrence showed of their recent hackathon project. I think the students were equally impressed by the sheer volume of device's Andrés has, especially the Raspberry PI.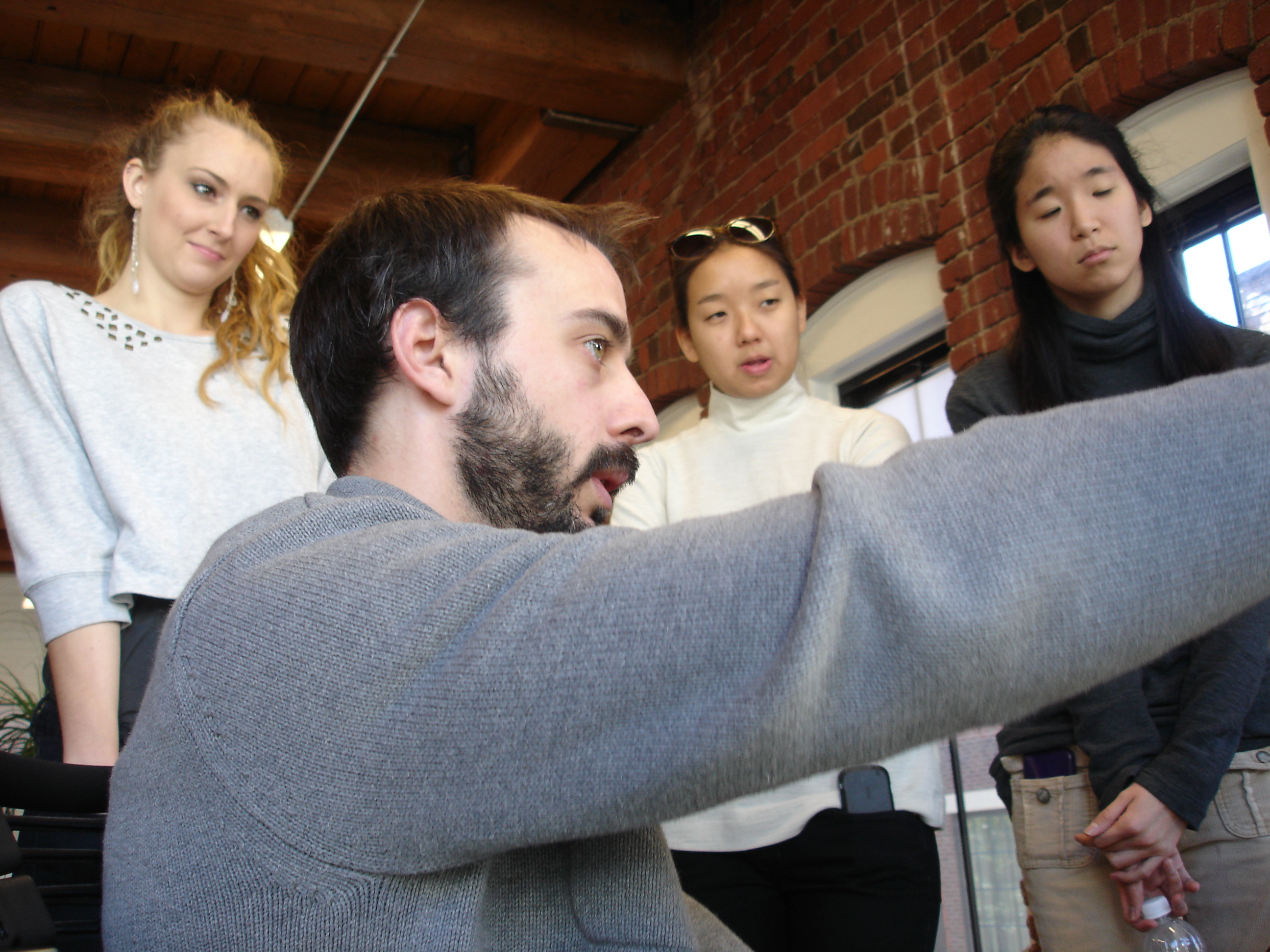 Finally, Chris tried to explain procedural coding. I'm not sure anyone totally got it, but everyone seemed very intrigued.
We really enjoyed having Kristen's class in the office and wish them the best of luck as they finish school.
photos by: Sue Kwong