The good news is that our
first run
of All Streets posters got a ton of love this summer. The less good news is that we sold out of them, so James and Terrence ventured down to Connecticut yesterday to do press checks on the second run.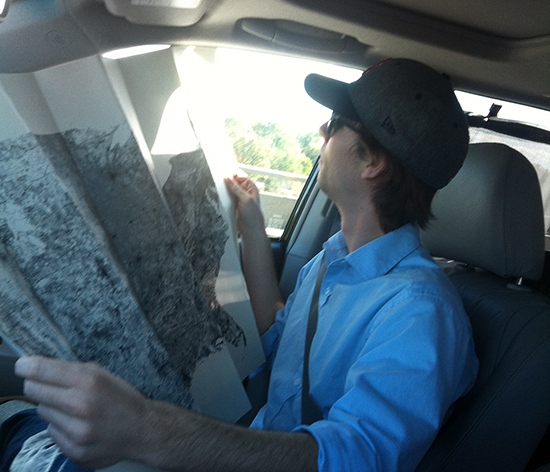 "Take exit 6 for Willow St toward US-5/Blatchley Ave"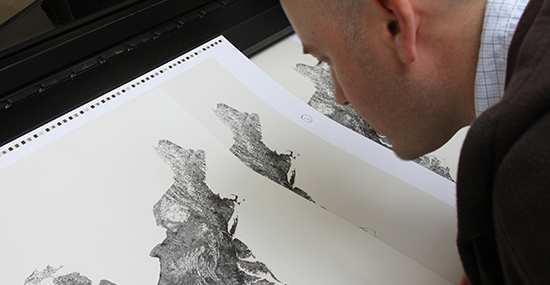 Triple checking Rhode Island.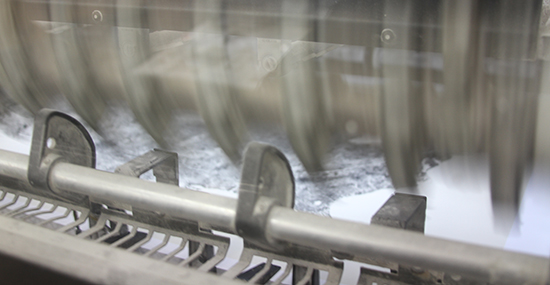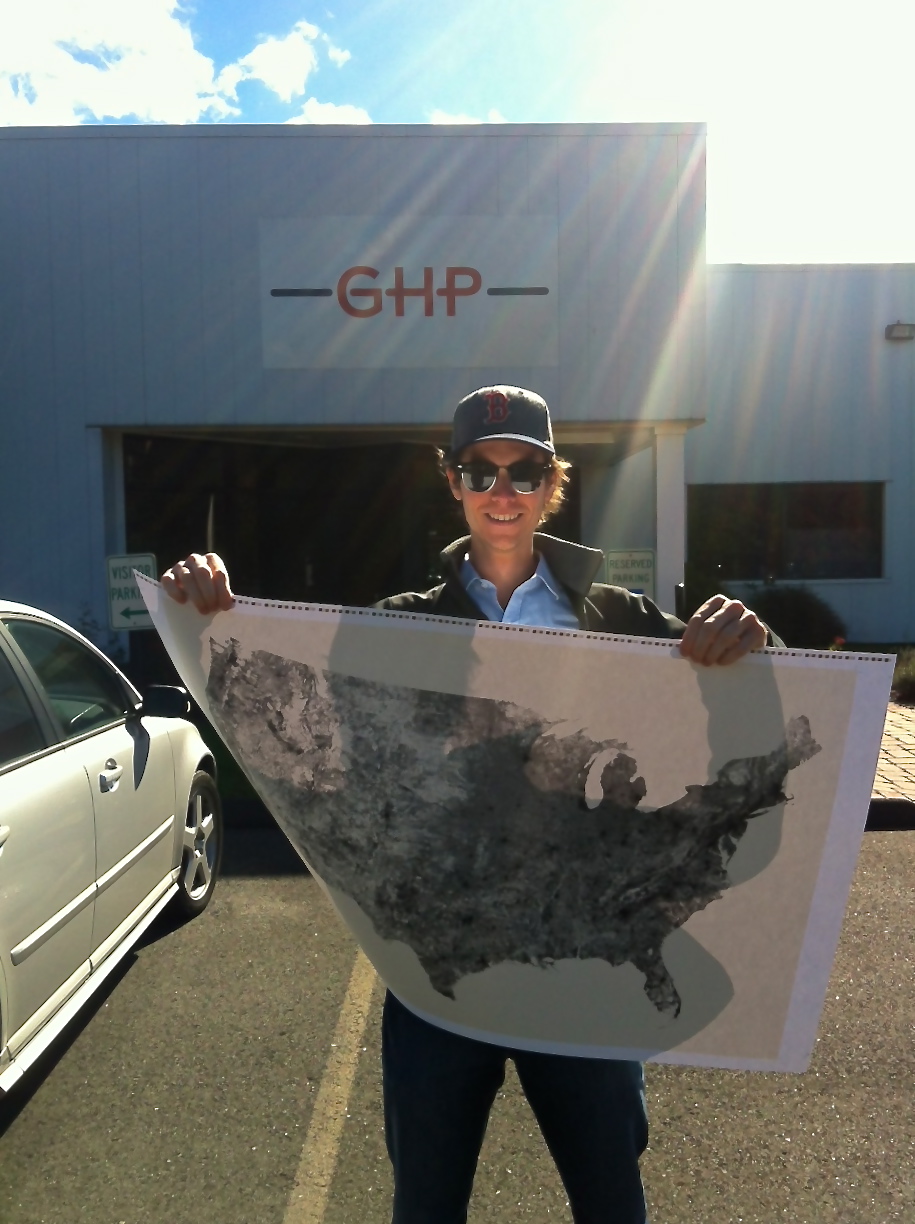 The latest second-run proof, victory!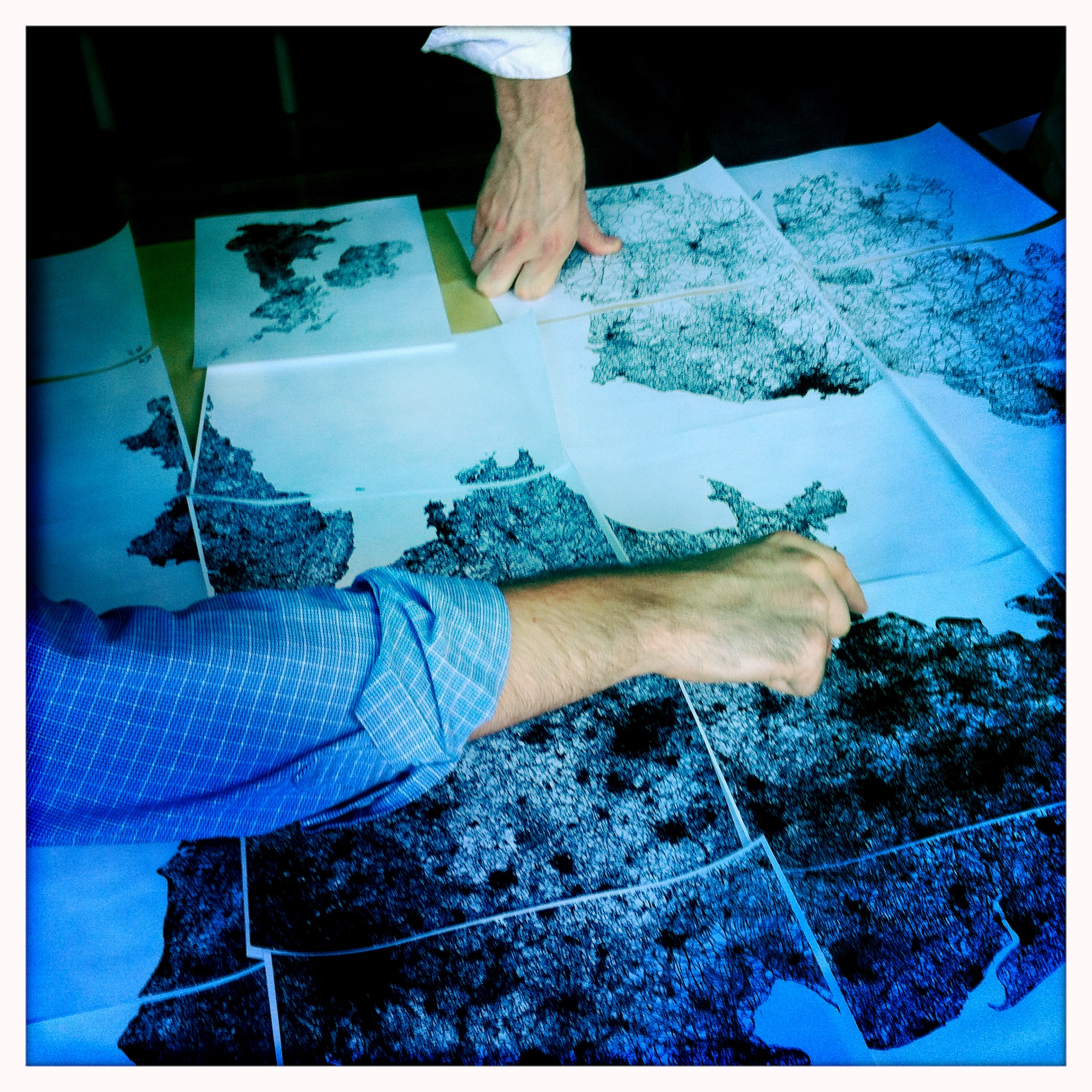 Over the summer our intern Jorge really took the idea of All Streets and ran with it — all the way across the pond. Using OpenStreetMap data, he created dozens of versions including the UK, Italy, and his native Puerto Rico.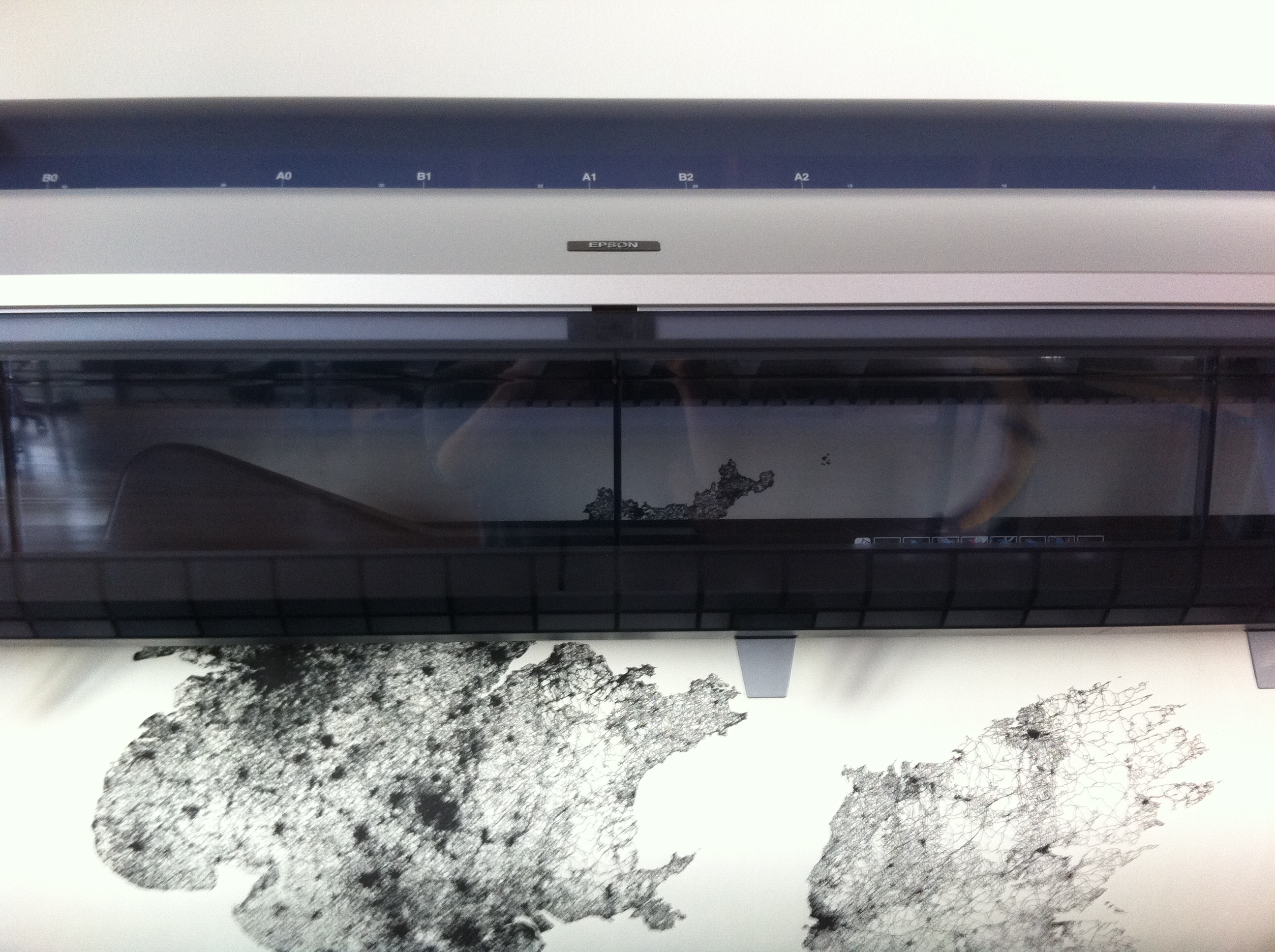 These promptly became some lovely test prints, which left us all with renewed conviction that even a bad day with the wide format plotter is better than a good day without one.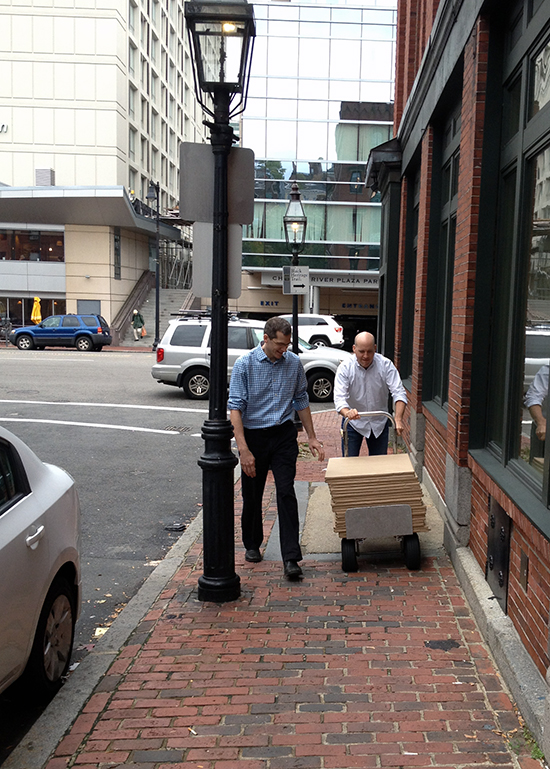 And this morning, the arrival: with Terrence conveniently out to get his morning coffee, James and Mark were left to cart the press run up to the third floor.
All Streets is back in provender as of this morning! Those of you waiting patiently for your posters they will ship early next week.
(This post includes contributions from Katy, Terrence, and Ben, none of whom should be blamed directly for its content. —Fred)