New Book: Graphic Design Process
It's always a good day in the office when you get fun things in the mail, and this past week was no exception. Our favorite design and teaching duo
Skolos-Wedell
sent us an advance copy of their newest book,
Graphic Design Process
.  Our newest designer Terrence immediately took it for a spin!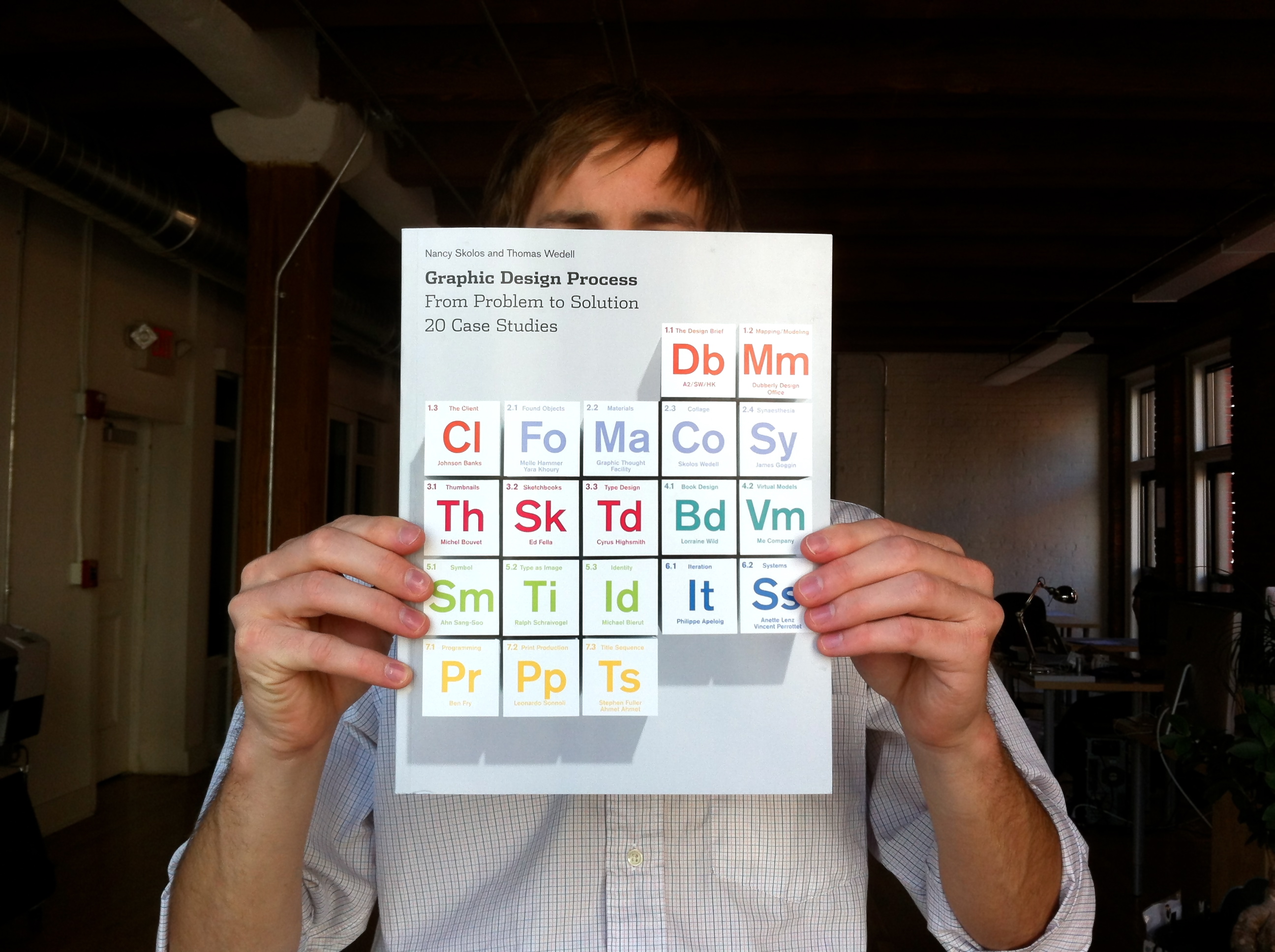 Graphic Design Process contains case studies of process and working methods from designers across a range of disciplines. Tom and Nancy interviewed Ben for the chapter on collaboration, and included a range of work from the Processing community. From the publishers:
The process of creating graphic design cannot be easily defined: each designer has their own way of seeing the world and approaching their work. Graphic Design Process features a series of in-depth case studies exploring a range of both universal and unique design methods. Chapters investigate typical creative strategies—Research, Inspiration, Drawing, Narrative, Abstraction, Development, and Collaboration—examining the work of 20 graphic designers from around the world. This book is aimed at students and educators, as well as practicing designers interested in the working methodologies of their peers.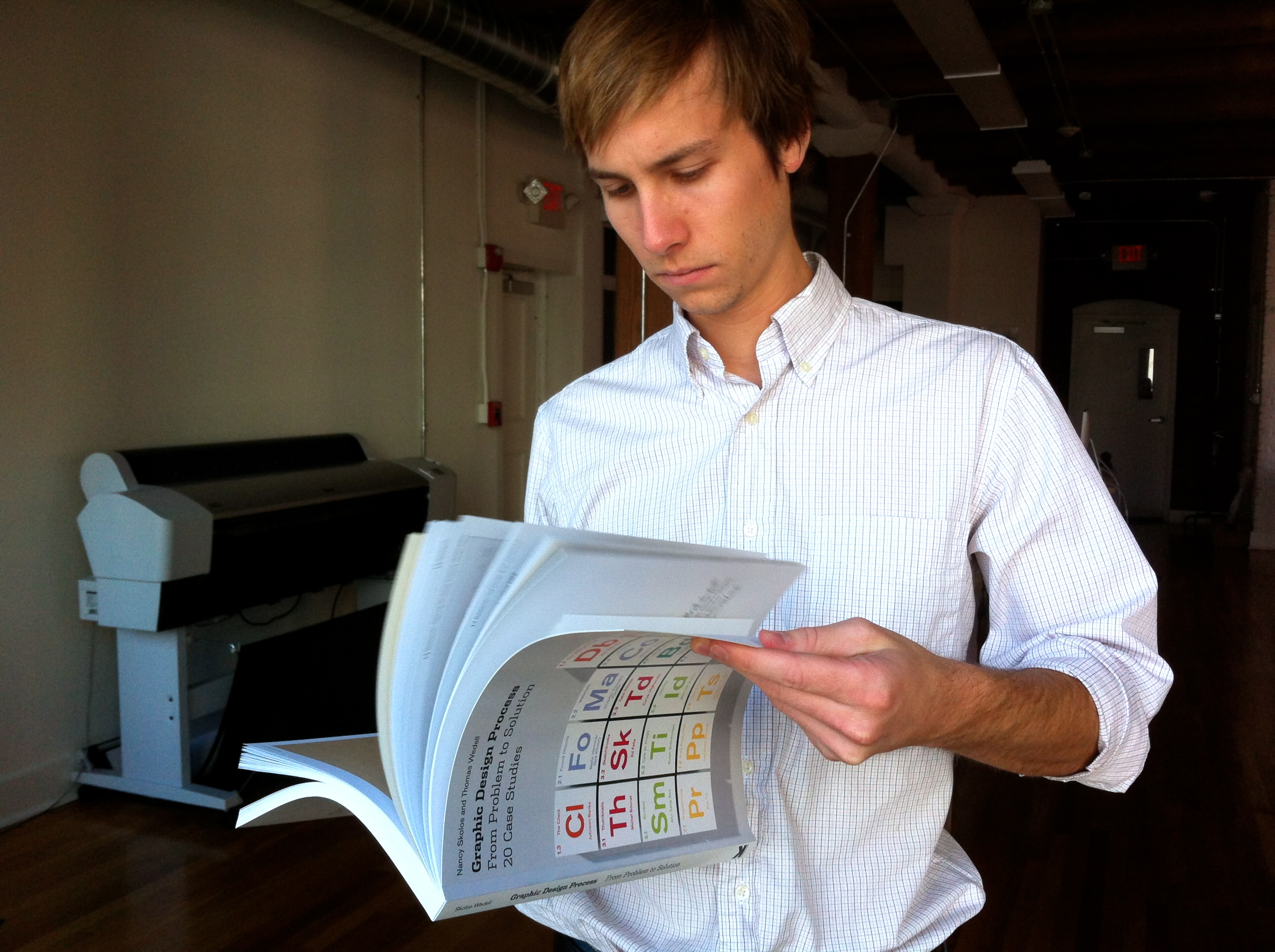 The section on collaboration features Ben's work, as well as projects from our friends at Nervous System and HeHe that were built using Processing.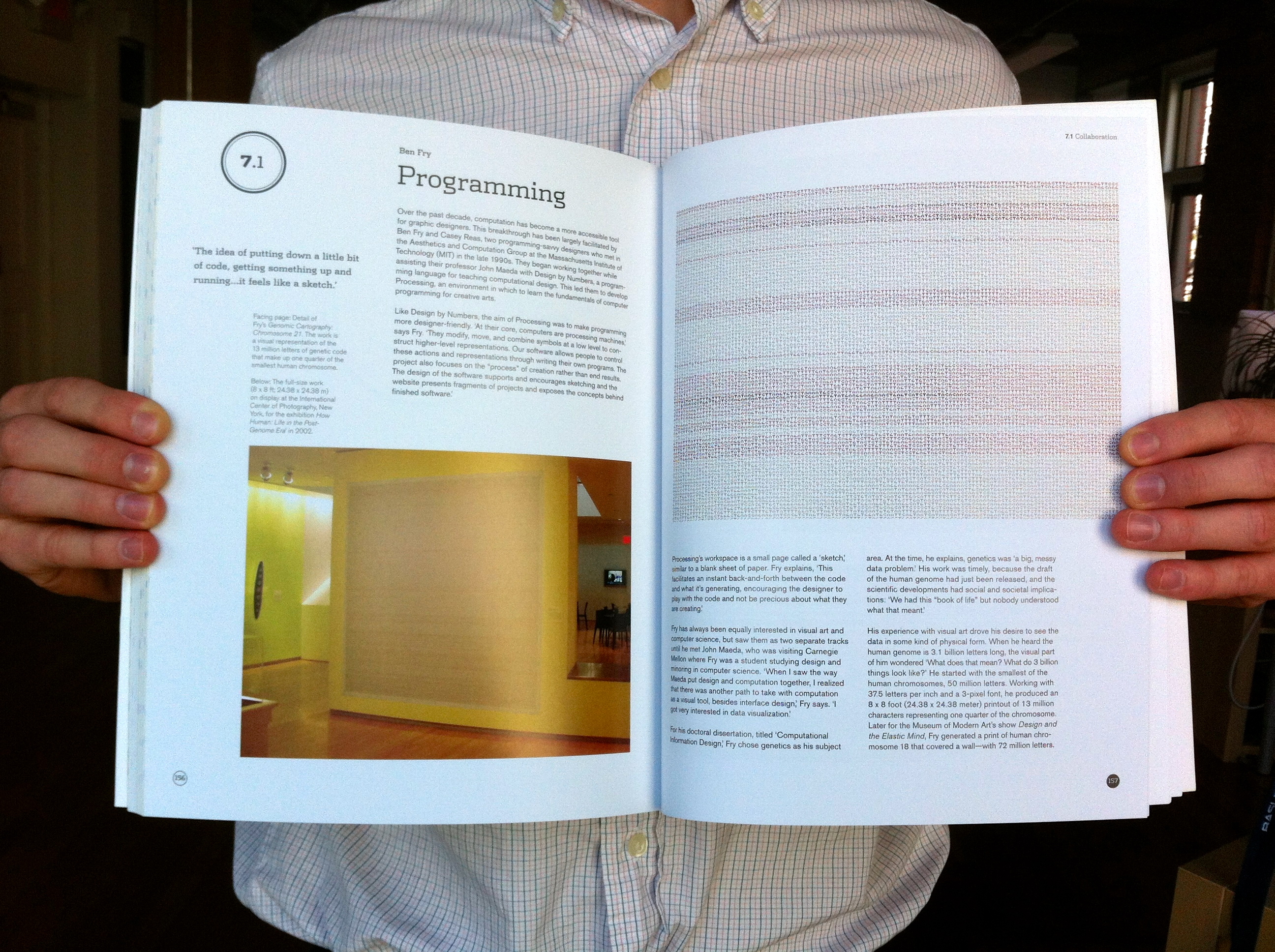 Graphic Design Process is available for pre-order on Amazon, and will ship in mid September. Fathom staffers have more than a few copies between them of Skolos-Wedell's first book, Type, Image, Message, so we're excited to see more coming from this team. Congrats Tom and Nancy!