Last week, Katy suddenly told us she was going to Hollywood. She picked up a glamorous looking suitcase, and was gone.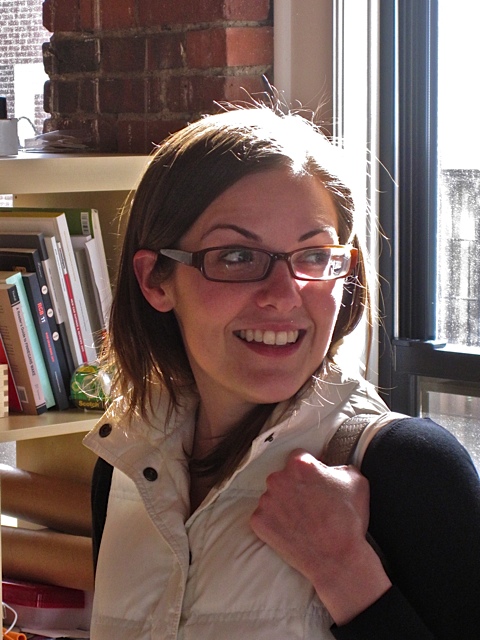 It turned out that The Western States Arts Federation (WESTAF) had invited her to speak at their symposium. But she did write home and explained:
WESTAF holds an annual gathering of researchers whose work relates to arts and culture policy — everything from arts administrators, economists, sociologists, geographers, anthropologists, and designers — each in their own way trying to figure out what value the arts have to contribute to big picture goals like vibrant cities, well educated kids, and renewed economic prosperity for regions where industry has moved elsewhere. The focus this year was the overwhelming amount of data these fields now have access to, and how that data might be translated into better policies for arts and culture initiatives.

Representatives from design firms like Fathom and Stamen shared ideas about what's possible, and how storytelling and narrative are key starting points for making research and data more accessible to a larger audience.

I showed Stats of the Union, in particular, because it started life as a public data set. Because we did two distinct versions using the same data, its a great way to show how framing changes things when all else is held equal. First as a more basic redesign of the content. And then second with an eye towards telling a compelling story to a larger audience.
Katy claimed she had conference most of her stay in LA, but she did manage to send home a photo diary: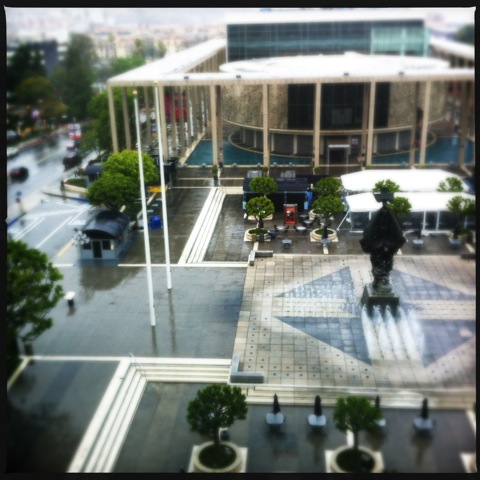 The symposium took place on the top floor of the Dorothy Chandler Pavilion. Prior to this trip, the pavilion was only known to me as the place where my mom, as a high school student, saw Angela Lansbury in a production of Mame. It was a beautifully maintained late 60s arts complex that had a great view of the plaza below.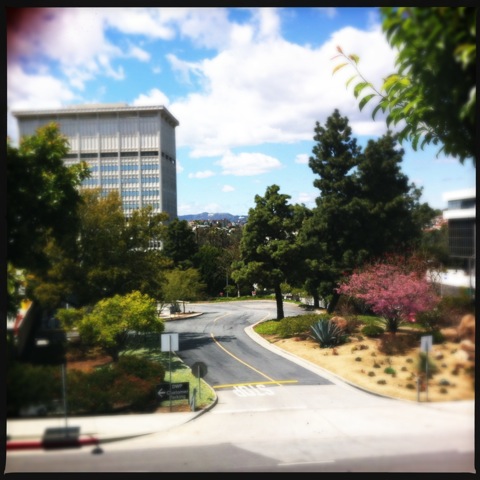 This was the closest I got to the Hollywood sign. The tiny, white horizontal thing in the middle of that back mountaintop is it.

After talks, I spent a lot of time decompressing in the gardens surrounding Walt Disney Concert Hall (designed by Frank Gehry).

This was the inner table at the symposium. Anyone who sat here had to speak.