Fathom is excited to have Charlie on our team as an intern for the semester, here from the University of Connecticut. Coming from a journalism and radio background, we asked him some questions about what brought him to Fathom and his memories of his first concert (among other things).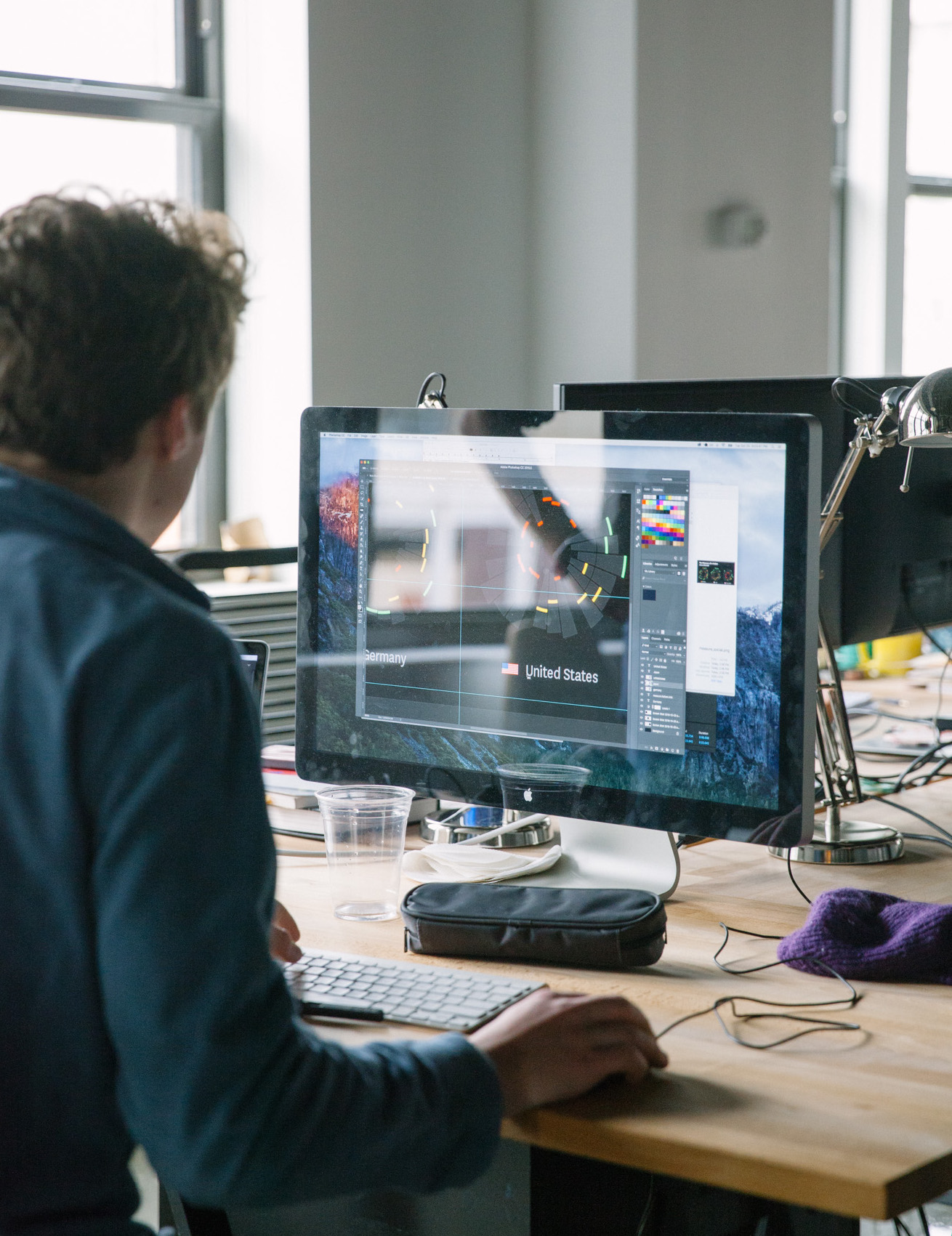 How did you become interested in data visualization?
I made my first data visualization while I was interning at WNPR public radio in Hartford, Connecticut. I had recently switched my college major from biology and pre-med to journalism, and I thought I wanted to be a public radio reporter. Since I knew a bit of programming, I would help out with web tasks at the station when I had free time. I decided to teach myself D3.js, and ended up really liking building data visualizations. I think it's kind of funny that my internship at a public radio station ended up pushing me to do something other than radio!
How do you like being in Boston so far?
I love it! Being in a city is a welcome change after two years in Storrs, Connecticut. Don't get me wrong, Storrs is beautiful and I love UConn, but the thrill of passing farm animals as you walk across campus wears off fairly quickly. I grew up much closer to New York and I'm more familiar with that city, so I think I came to Boston expecting to still like New York more. I have to say that I've been pleasantly surprised. Lots of great food and cool neighborhoods that are easy to walk around.
The title for this post fits well because I loved the MTA song when I was little. Fortunately, I haven't been trapped on the MTA yet, though it does sometimes feel like it when I get stuck behind a disabled train on the way home from work.
What do you enjoy most about working in journalism?
I think the best thing about working in journalism is that it forces you to constantly learn new things. I've written stories on topics like coastal erosion, brownfield sites, and a fight between Yale and UConn in the late 1800s. I didn't know much about any of those things when I decided (or was assigned) to write about them, so it forced me to read and learn about things I might not have focused on otherwise. I also like the way reporting lets you to meet people and go places. I've had the opportunity to report from remote barrier islands off the coast of Louisiana, interview people in costume at a Connecticut comic con, and spend a day with a competitive lumberjack team.
What was your first concert?
The first time I remember actually going to to see music (as opposed to playing on the lawn with friends) was when I was eight or nine. My dad took me to see a band called Zox, which I guess you could describe as ska music with a violin instead of a horn section. A few years ago I realized that the concert was actually held in the auditorium of the high school in the next town over, which was weird because it definitely felt much cooler at the time.
After that I saw Creedence Clearwater Revisited, which is sort of a Creedence Clearwater Revival cover band, except with the original bassist and drummer. Let's be honest—having the original bassist and drummer doesn't mean a whole lot. Things got better the next year, though. I got to see the Rolling Stones with Kanye West as their opener. I don't think I was old enough to fully comprehend how cool that was, but it was awesome nonetheless.