As anyone who has recently taken a road trip can attest, there are a lot of places in the United States with very distinctive names. Many of us at Fathom are fascinated by geography and the subtle oddities around us, so it seemed only natural we create
Place Poetry
. The playful mobile application enables people to arrange strangely named cities into poems, while simultaneously plotting the location and distance of their journey.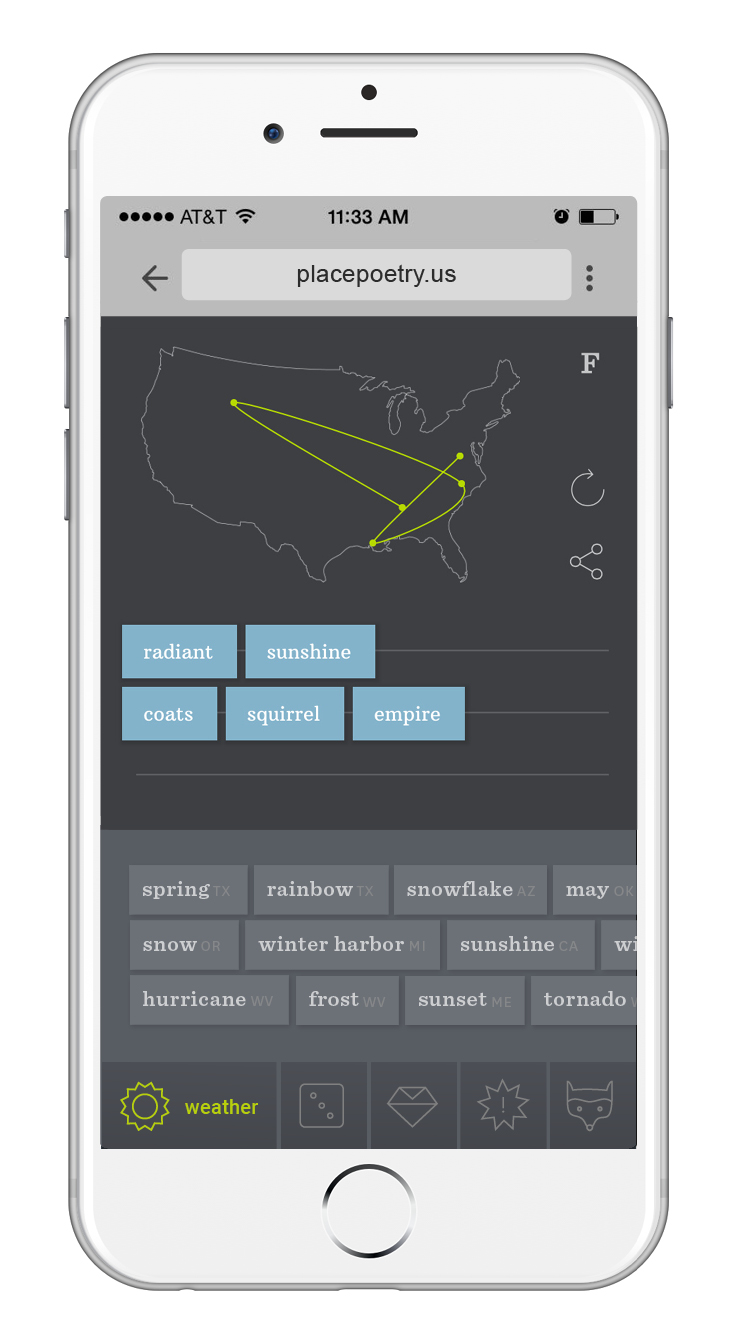 The United States has the third-largest area of any country (second only to Russia and China), and as pioneers expanded outwards, many places were in need of names upon settlement. Some places were named after preexisting locations in Europe and around the world. Others were named after powerful leaders – kings and presidents, local mayors, and often for the founders themselves. Many place names across the United States are vestiges of the native cultures stamped out or displaced during colonization. Towns were also named after nature, colors, weather, famous authors, and relative geography. Yet with all these common themes to pull from, some town founders went above and beyond.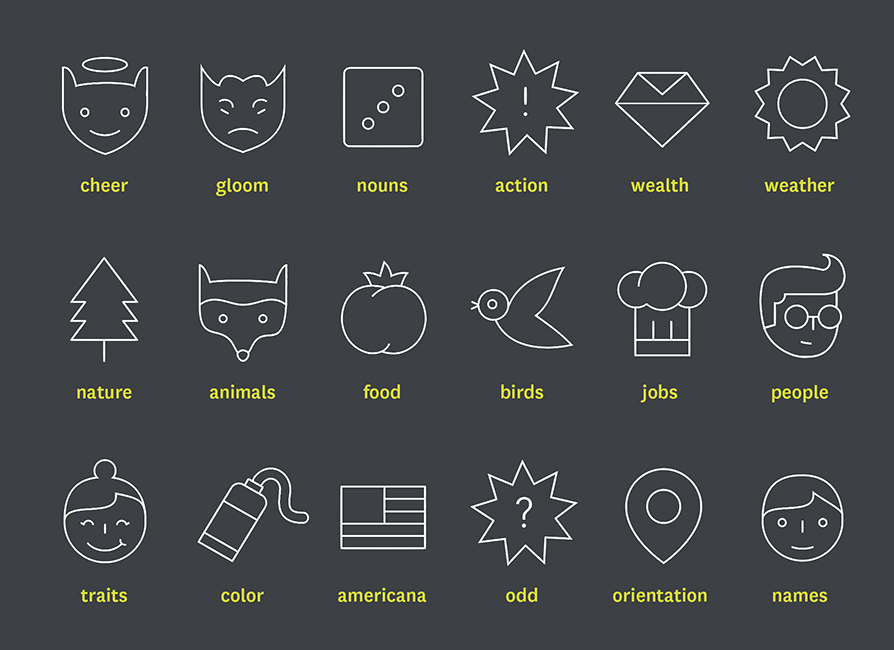 When Ben created his original zipdecode project, he worked with a list of every uniquely-named town in the United States. This list contains 19,053 names, and provided the framework for Place Poetry. Many names on the list are highly inventive. Some names tempt fate (Waterproof, Smackover, Tornado) while others are seeped in vanity (Superior, Radiant, Cashtown). Some places reflect a founder's disregard for the town (Blowing Rock, Hurdle Mills, Idiotville) and others leave you wondering how it was that such a name came into use (Bitely, Peculiar, Cut and Shoot, Oblong).
We narrowed down the original list of names into a select set of favorites, and sorted them into thematic categories. As these words are dragged from different bins into the composition space, the city's location is plotted on a map. When the poem is complete, the author can see how many miles long his or her poem runs, and can also share it on social media or via email. Take a look, share a poem, and may your inner poet flippin zap peculiar aromas.
Note: Place Poetry is built for mobile devices, so please visit placepoetry.us on your phone or tablet!