Scaled in Miles
Personal interest in the history of Miles Davis' career drove this set of projects, which explored print and interactive ways of showing Davis' relationships and sessions over the course of his life.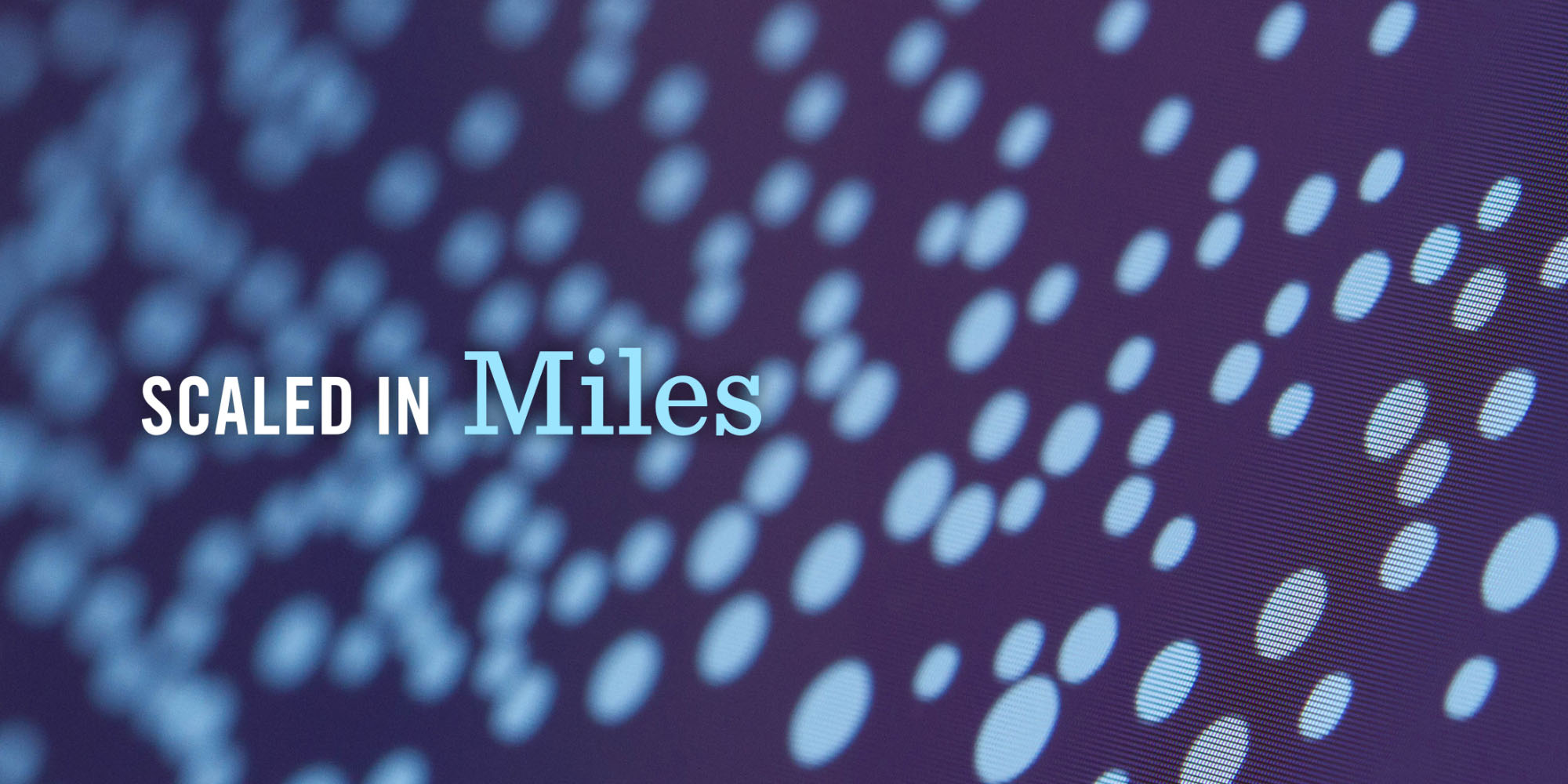 For forty-five years Miles Davis' vision repeatedly redefined the scope of jazz, but he didn't do it alone. At every step of his career, he surrounded himself with wonderfully gifted musicians who were innovators in their own right. In fact, there are too many talented artists to name, so we created Scaled in Miles, both an interactive and print visualization of the collaborators that shaped Davis' career.
The project enabled us to play with how a single dataset can take different forms depending on the medium. Both representations include all of Miles' recording sessions, from his first on April 24, 1945, to his last on August 25, 1991, and the 577 collaborating artists. We sourced the initial data from the Jazz Discography Project's documentation of Davis' recording sessions, with edits derived from other resources. The interactive version is a single page web app with integrated audio, built using HTML5 techniques. The poster is 24" x 36", and offset printed on 80# French Construction Nightshift Blue with two impressions of metallic gold and light blue opaque inks printed on both sides of the paper. All proceeds from the Scaled in Miles print are donated to charity.
Scaled in Miles pays tribute to the iconic and collaborative career of Miles Davis. By exploring the information both interactively and in print, our audience can fully experience, interact with, and see the evolution of music from one of the greatest Jazz musicians of the twentieth century.
Interact with Scaled in Miles.