GE
An Aging Population
Using data from the UN's World Population Prospects, we built a visualization to show how aging trends have changed over the last 60 years, and how they're predicted to shift in the next 40.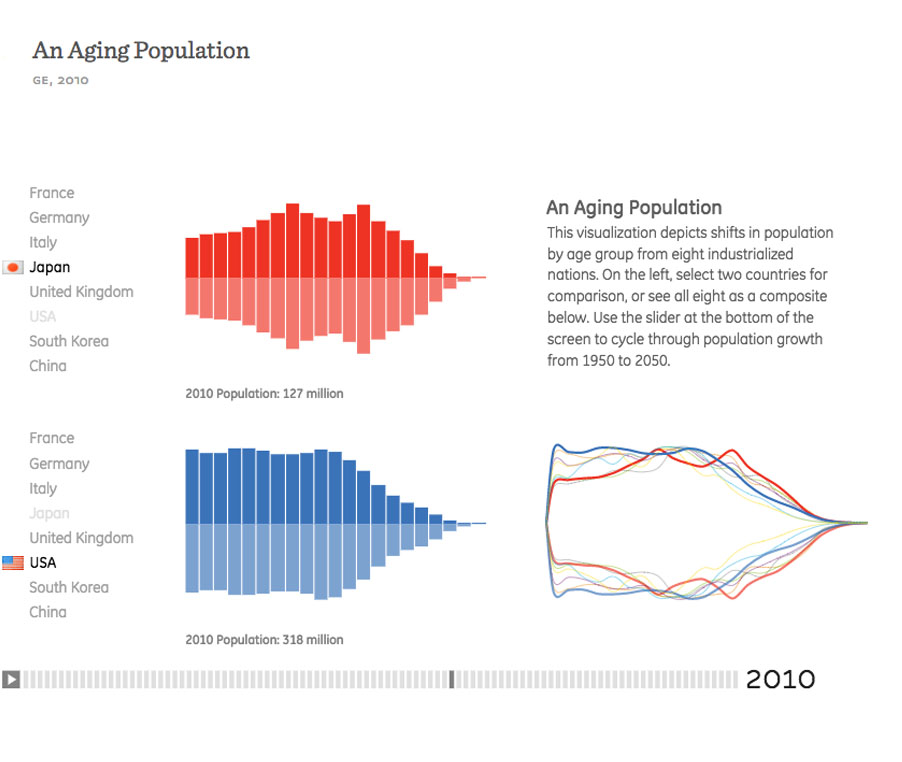 View this page on a larger screen for the interactive version of the piece above.
By 2050, there will be more than 2 billion people aged 60 or over. The age of a population provides a glimpse towards the economic and healthcare trends challenges in their future.