To navigate the strange territory of the past year, which included learning to collaborate with team members 5,000 miles away, keeping 10,000 students safe from COVID-19, and balancing time with our families, pets, and plants, we did what we do best: we iterated.
Facing these challenges with enthusiasm and curiosity, we figured out what worked and what didn't, and did our best to bring a unique perspective to projects, classes, and diversions.
Throughout 2020, we've worked not only to keep our own team safe, but other communities as well.
Since March, the majority of our time has been spent on Sentinel, a platform for pandemic response developed in collaboration with Dr. Pardis Sabeti and Dr. Christian Happi. Their brief talk covers it in more detail, but what was initially a five-year project to get ahead of infectious diseases in general was jumpstarted by the COVID-19 pandemic just weeks after it was funded through the Audacious Prize. Working with the Sabeti Lab, we swiftly developed pieces of the vision in order to use them in COVID-19 response, and more recently, a few team members were part of this profile about the progress of Sentinel as a whole.
So far, our Scout and Lookout applications have been used to give universities and other institutions the tools required to keep students and administrators informed and safe during the pandemic, while helping prevent outbreaks in the future.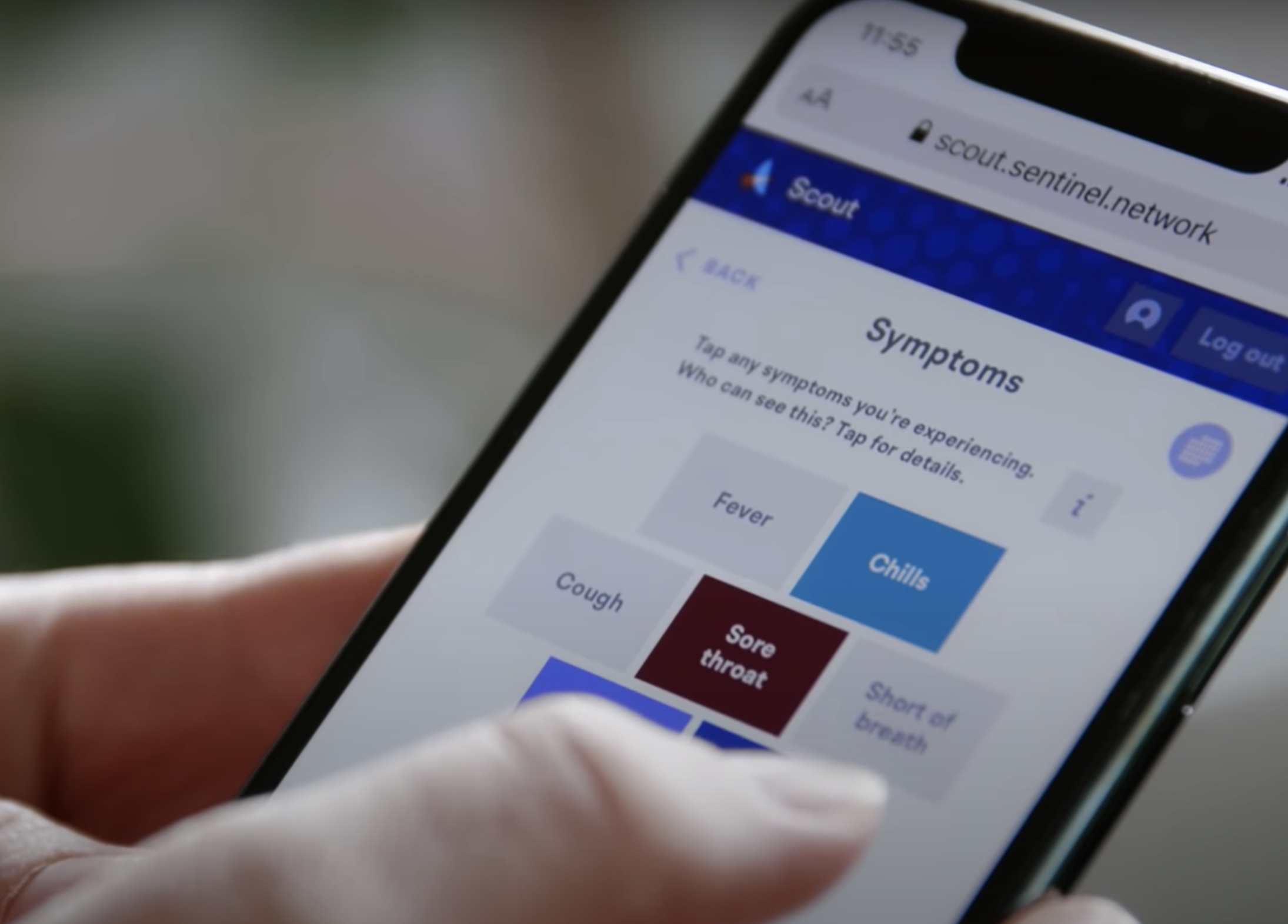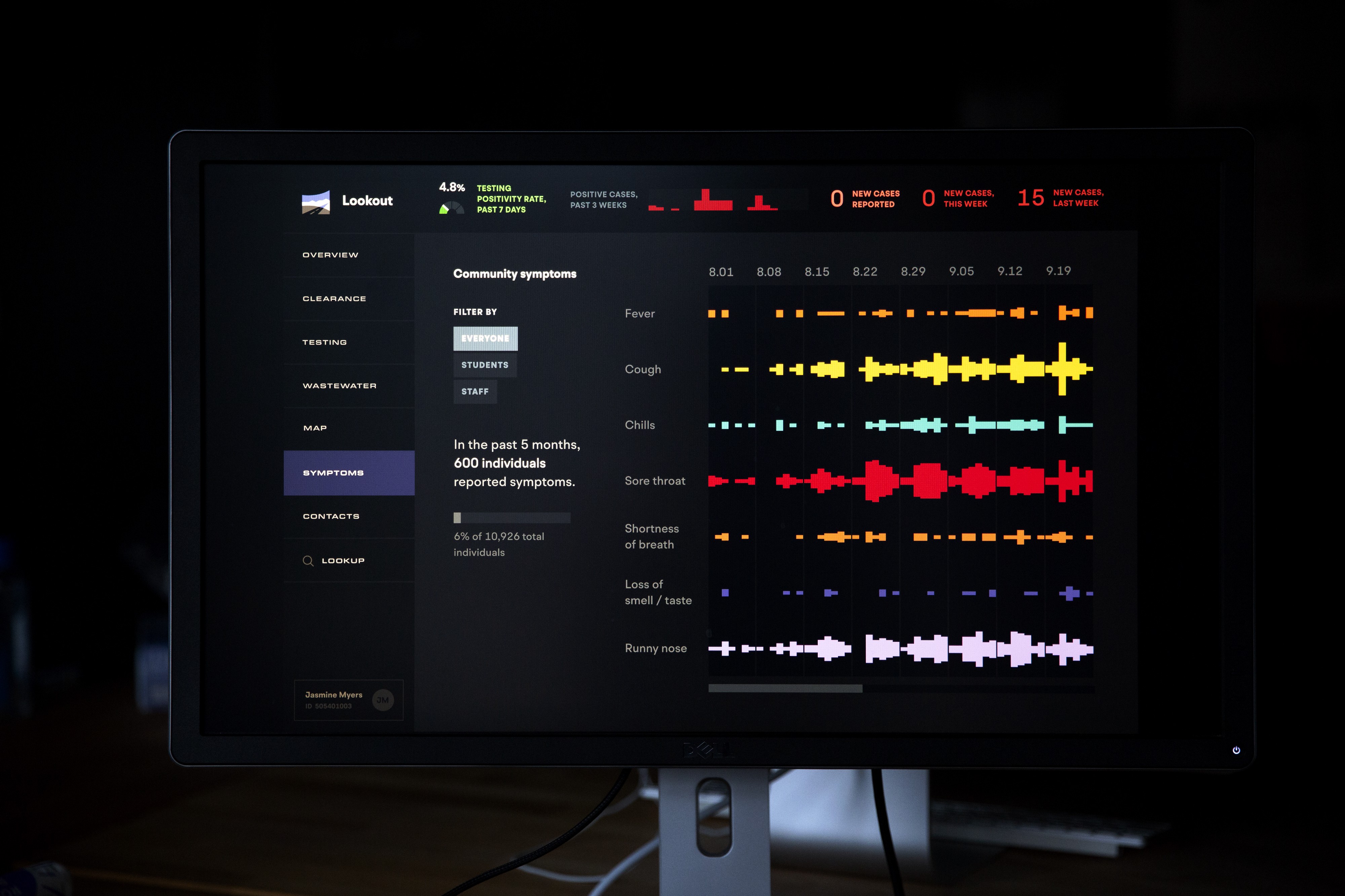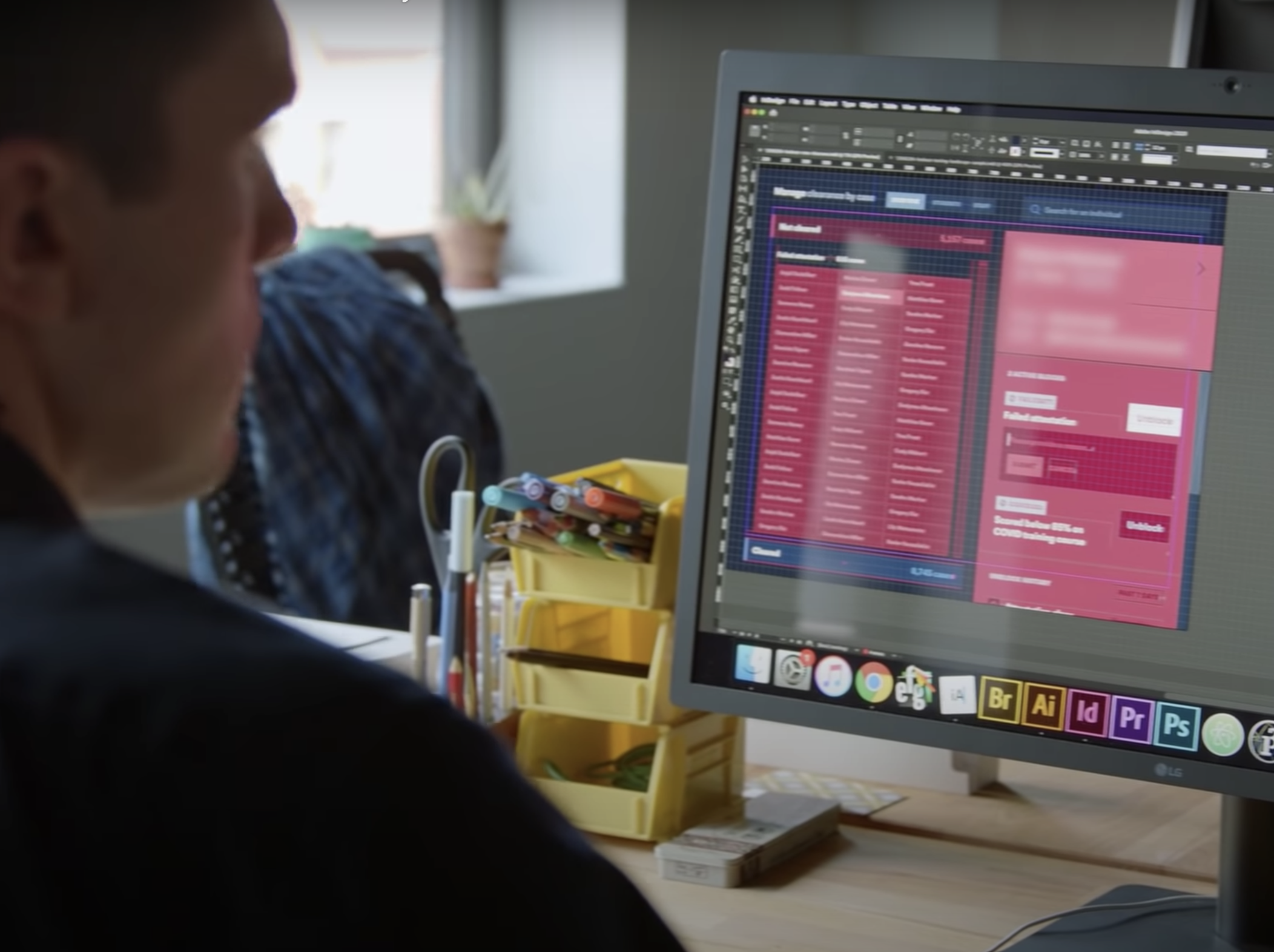 We also continued our work with the Sabeti Lab on Operation Outbreak, including this simulation that illustrates the spread of COVID-19 throughout a community.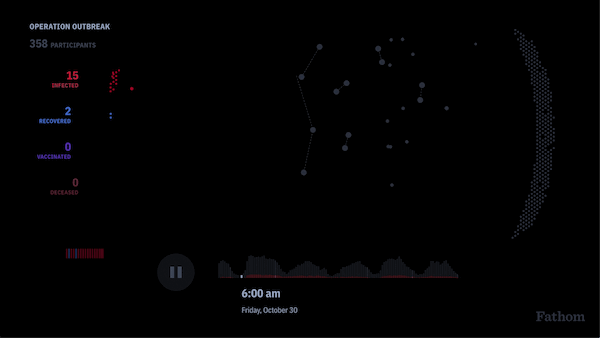 Education continues to be a driving force behind our projects.
This spring was the fifth year of Ben (with help from Lukas and several others from the studio) teaching Information Design at MIT. Final projects from the students ranged from an exploration of color classification across 14 languages to a student recording what food they ate and having their mother rate their choices.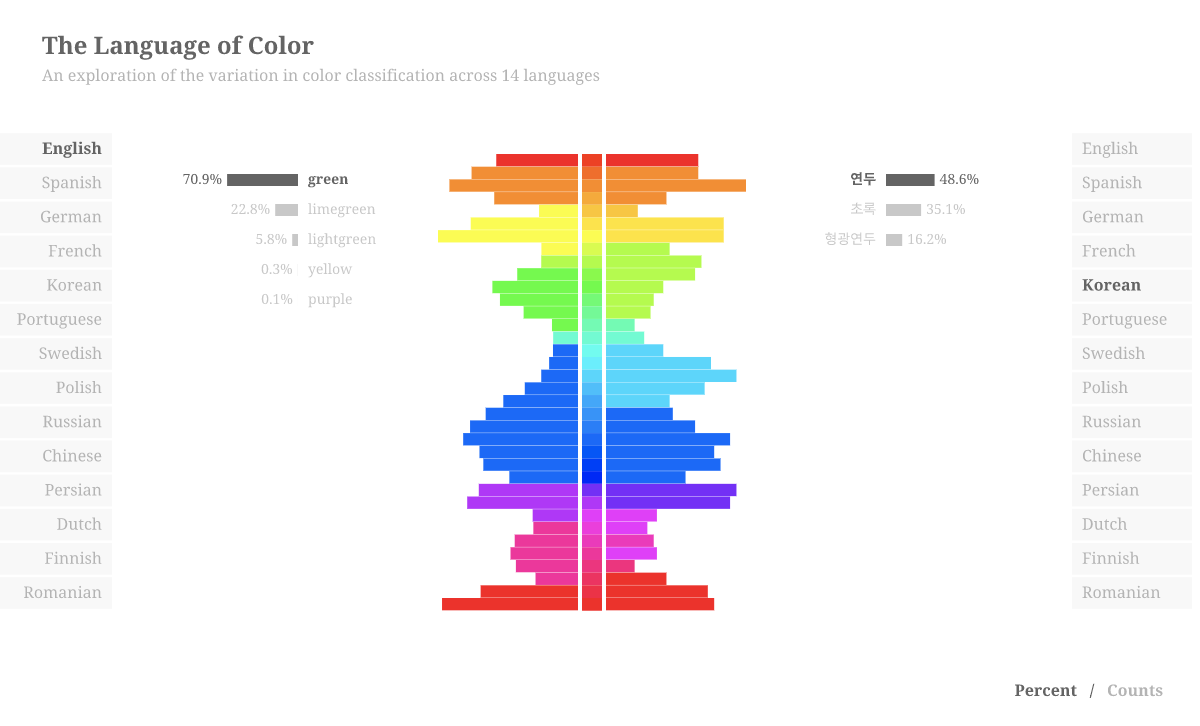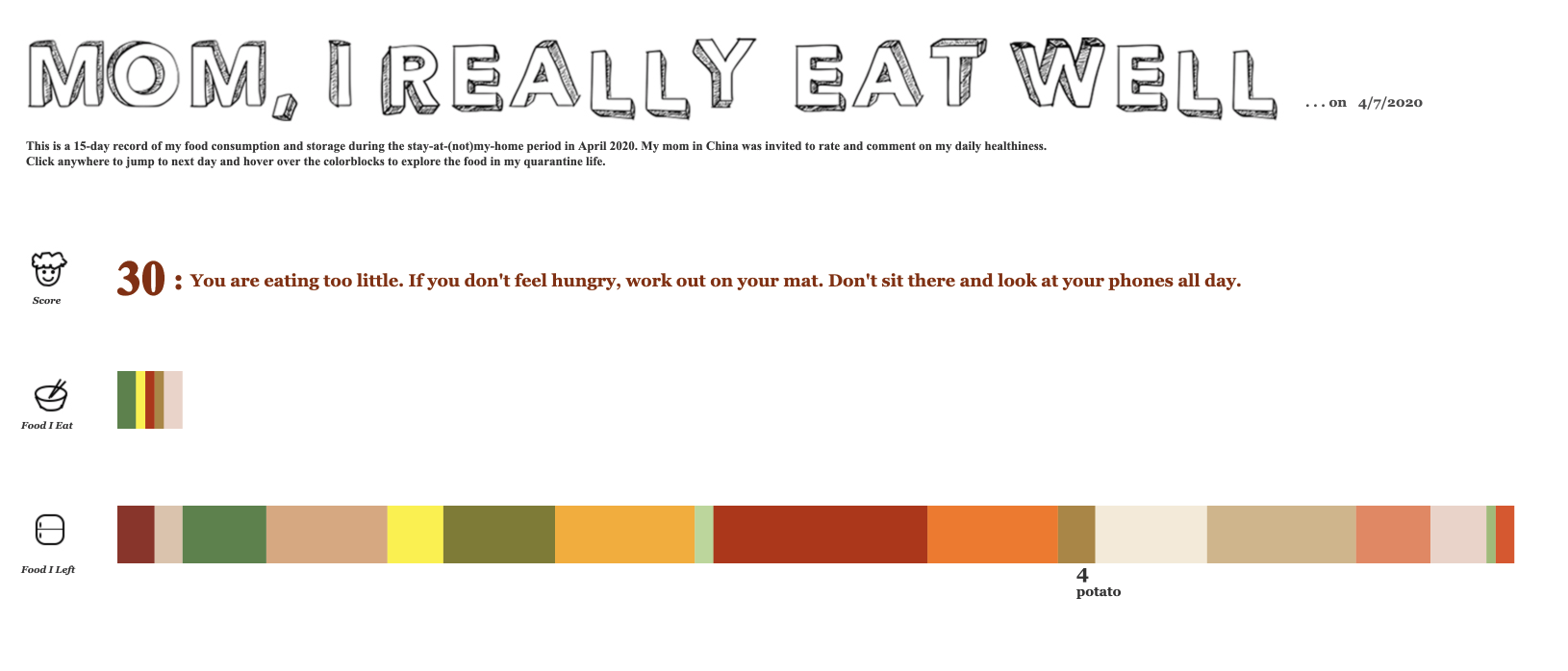 And while we missed visiting in person, we still had the pleasure of continuing to give talks over Zoom to classes at Harvard, Emerson, Pratt, and UMass Dartmouth on our work to make data and design more beautiful and useful.
On the client side of our education efforts, we had the opportunity to expand our work with the Barbara Bush Foundation that examines adult literacy across the United States. This year we developed individual state cards that take a closer look at how education and literacy impact standard of living and how these demographics differ by location. The cards were developed for legislators and advocates, making the statistics more relatable on a local level.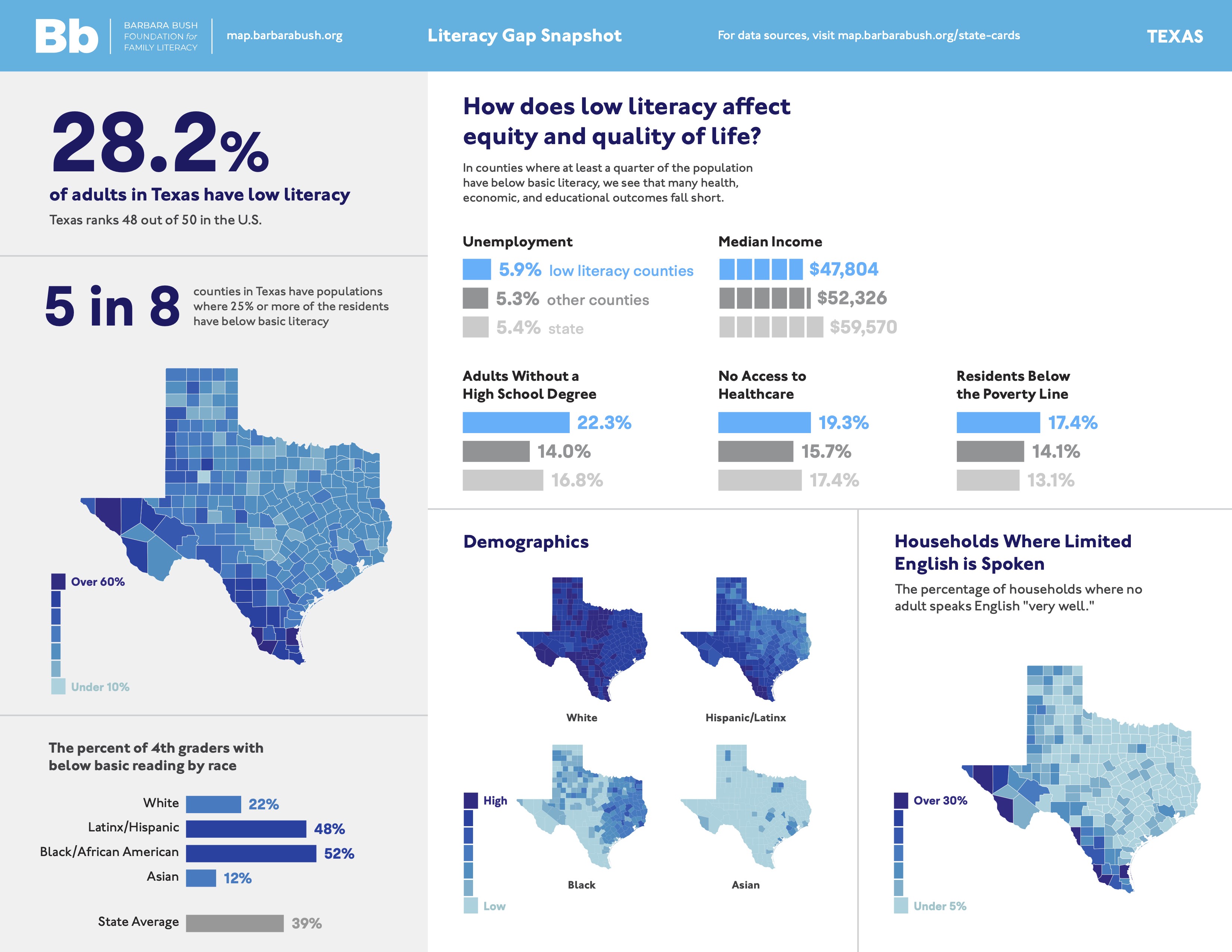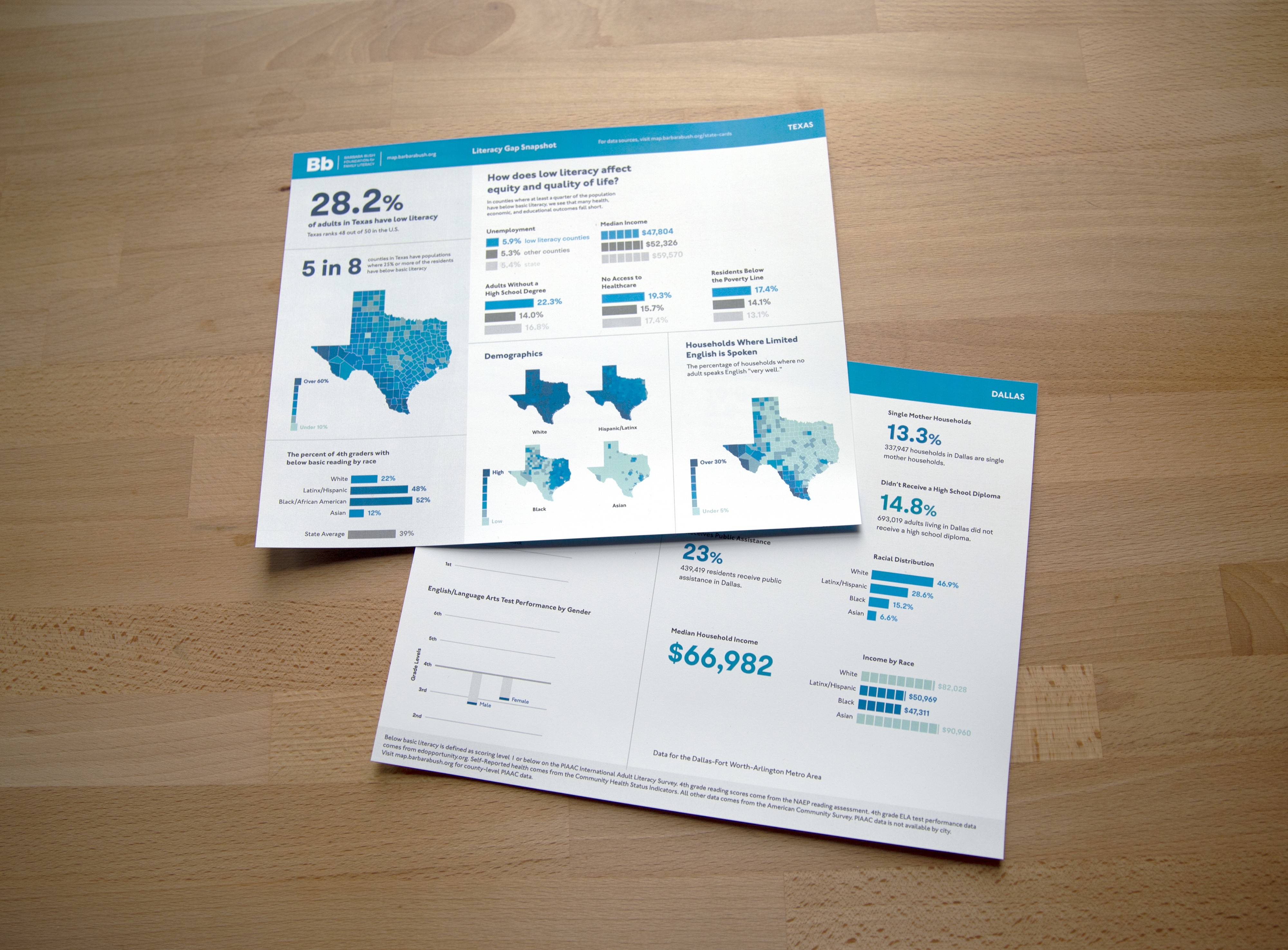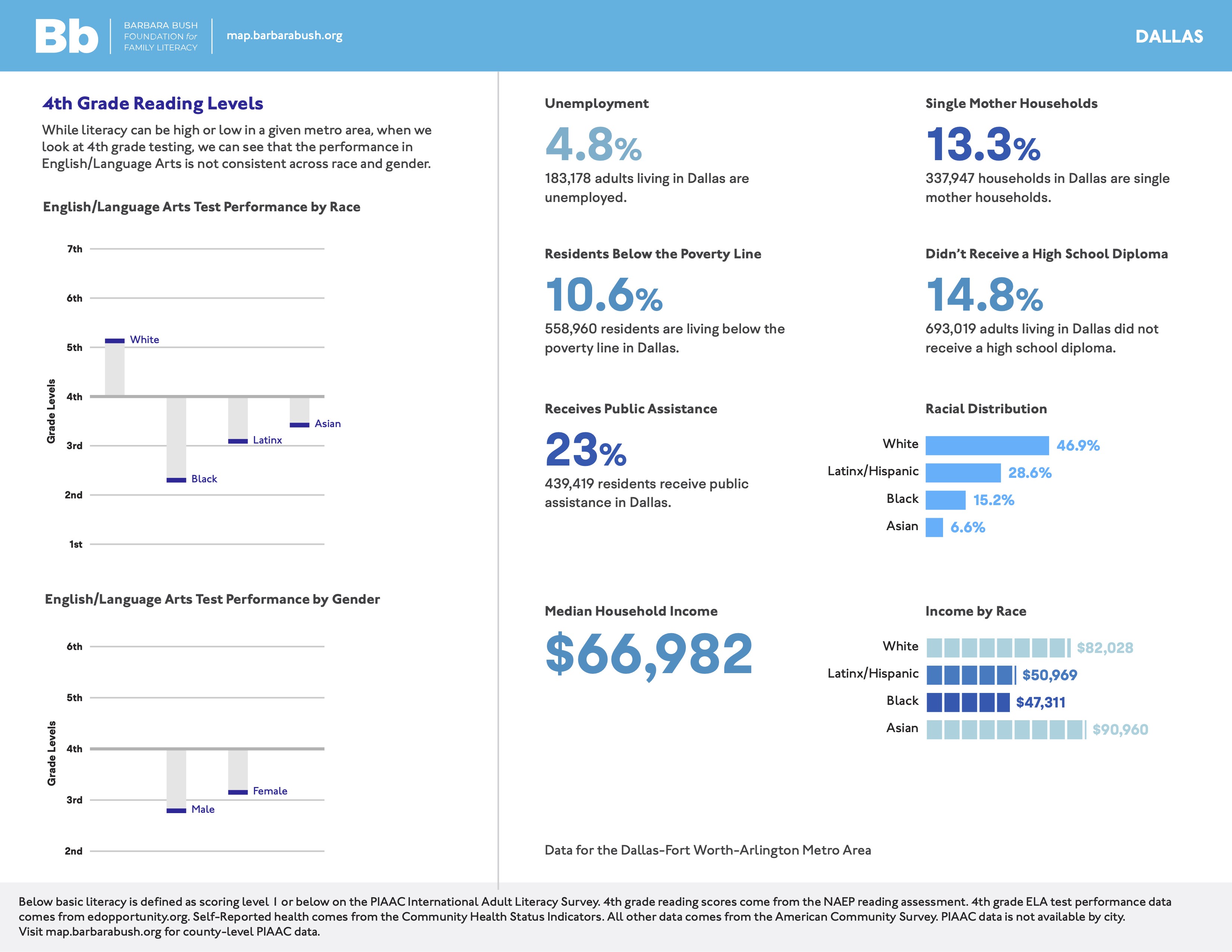 Our team has been growing, both metaphorically and literally.
Seven new team members joined us this year—a record!—bringing with them new perspectives and talents. Having successfully picked up Lukas from MIT's architecture program earlier in the year, we then stole Koby away from Harvard GSD to join us in the fall. We alluded to Kyle earlier—he's the one who's several time zones away in Hawaiʻi. Tim joined us in November, and working out of Colorado, already knew some of our new collaborators there. Aden started in November as well, and Olivia was happy to finally have another Cooper Union alum on staff.
Two more of our new designers, Xio and Libby, started as interns in the summer after graduating from RISD, and moved to full-time soon after—at which point they also hosted Friday talks about their thesis projects. Despite the shift to remote work, workshops have remained an important way for us to teach one another. Xio's thesis, entitled "Soy Yo," included the production of inclusive tools that debunk stereotypes and celebrate powerful Latinx role models, while Libby unpacked the meaning of "authenticity," examining realness, nature, and default systems in graphic design.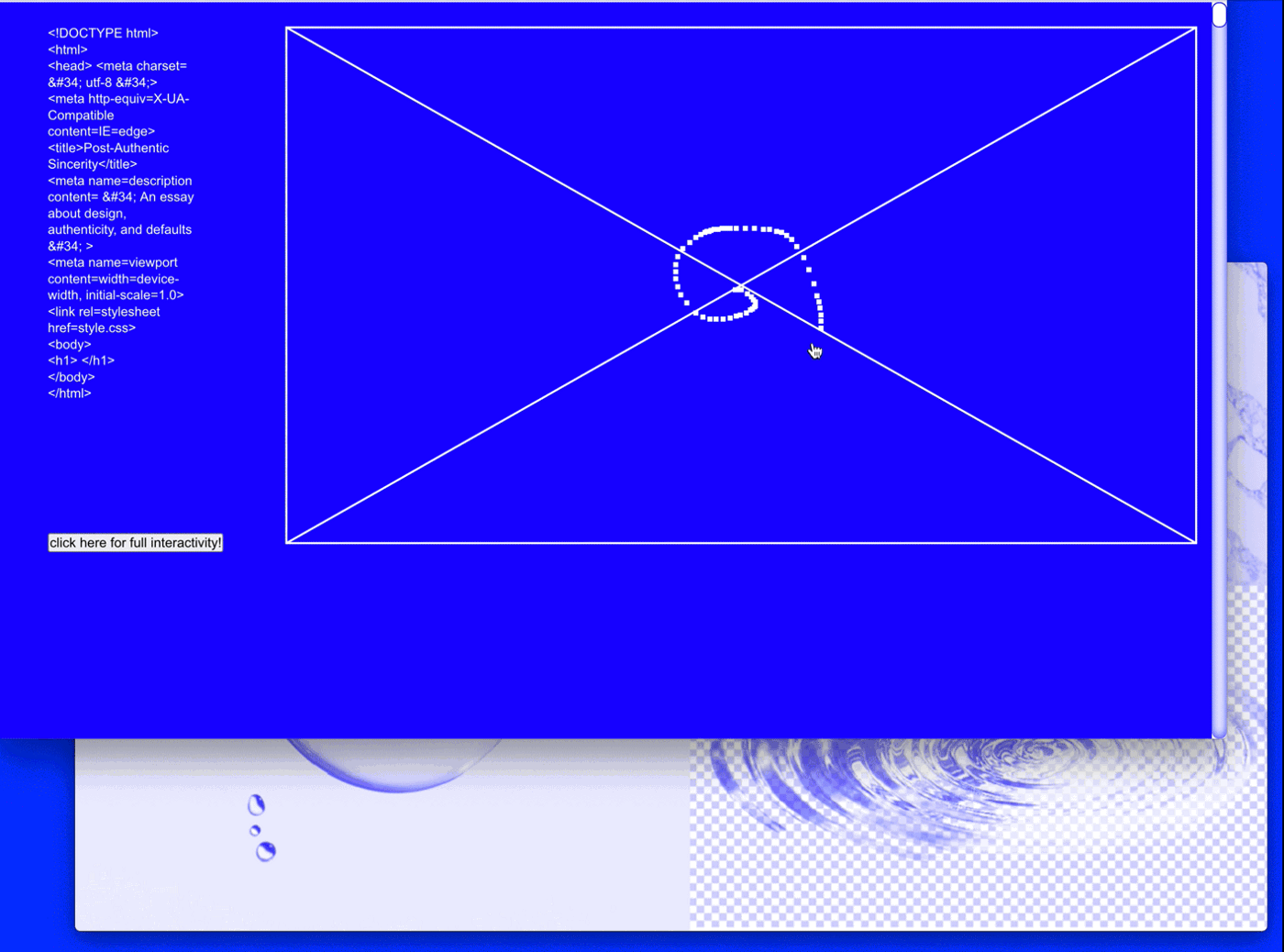 On another Friday, Sarah covered some of her work in generative knitting, using a process called "name drafting" to create a system for generating graphic patterns based on traditional Appalachian overshot weaving from words and phrases. You can read about our previous exploits in generative knitting here.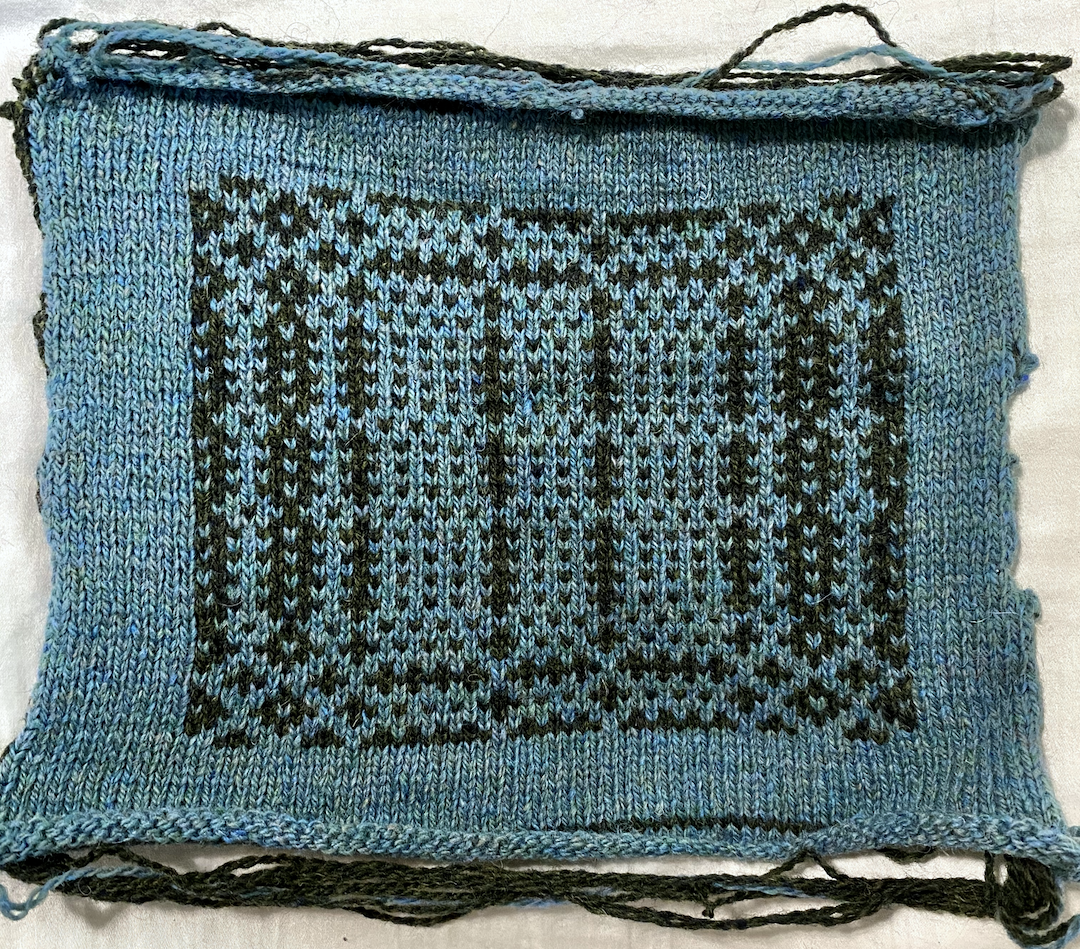 As a next step in our textile experiments, we purchased a new embroidery machine and can't wait to spend more time with it once we're back in the studio.
See you next year!
As we continue to take on new projects and partnerships, we're also looking for individuals whose interests align with our process and priorities. And we just updated our careers page with open positions.
While a difficult year in many ways, we've been so incredibly lucky to be busy, while also fitting in some side projects like album art for our amazingly talented bookkeeper or the chance to work with friends across town we've always wanted to. More about those in 2021!