The Latest from Fathom – February 2020
If you've had an opportunity to check out
fathom.info
recently, you may have noticed that we redesigned our website. Our new site better reflects our strengths as a company, highlighting projects that showcase our strong design capabilities and unique approach to data.
Each project page now clearly defines the capabilities we brought to that project, alongside the challenges and outcomes that shaped the process. Potential clients often come to us with specific projects that inspired them, and we hope that by clearly defining the context around our work, we can help them understand where their unique data fits into the landscape of Fathom's projects. The new project pages will also give prospective hires a more detailed look at how we work.
The timing for our new site release corresponds happily with Fathom's 10-year anniversary, which we celebrated at the beginning of 2020. We've grown from a tiny office in the Cambridge Innovation Center to the whole beautiful 5th floor of a Beacon Hill building, and we're thrilled to be moving into our teenage years.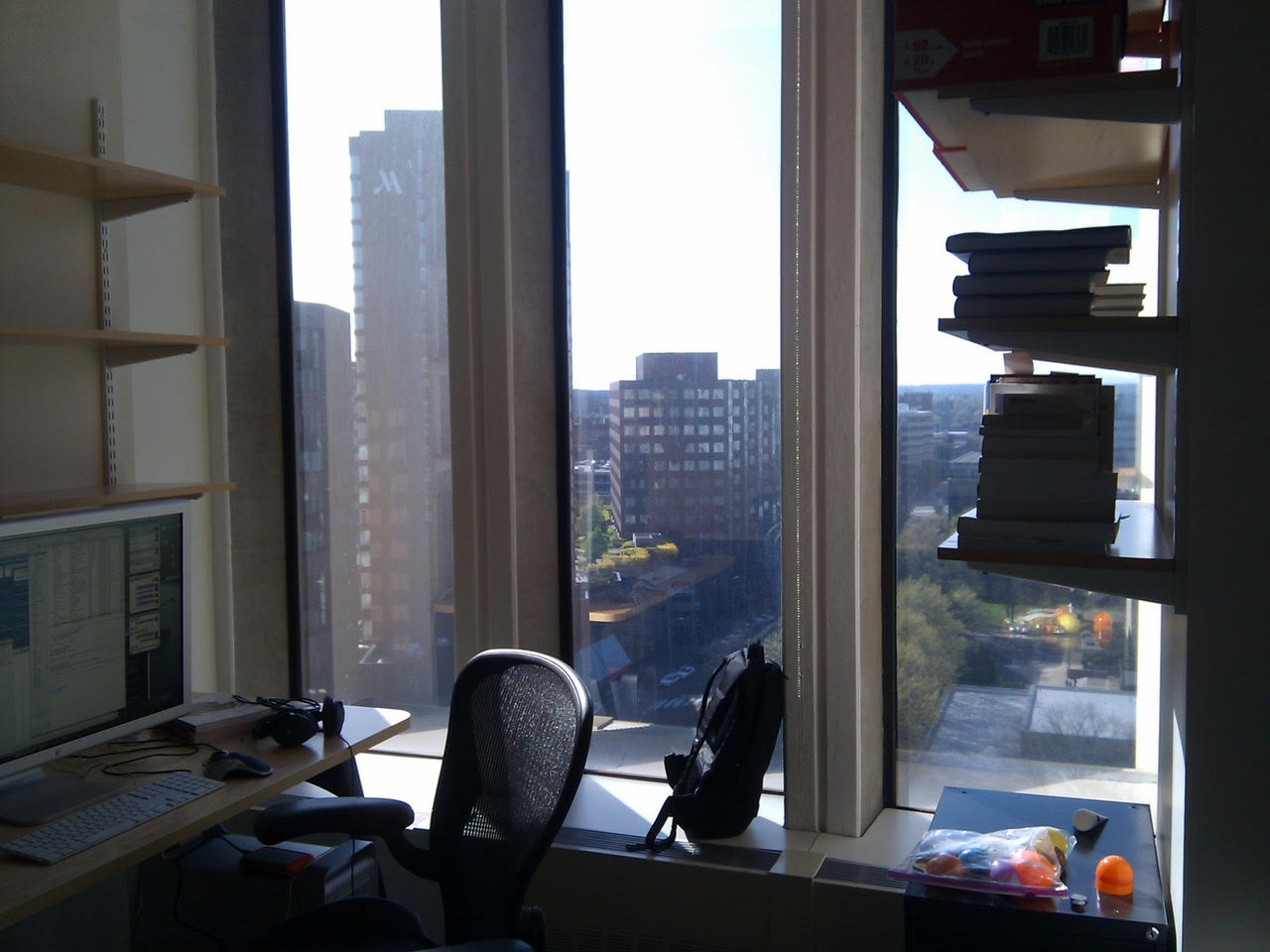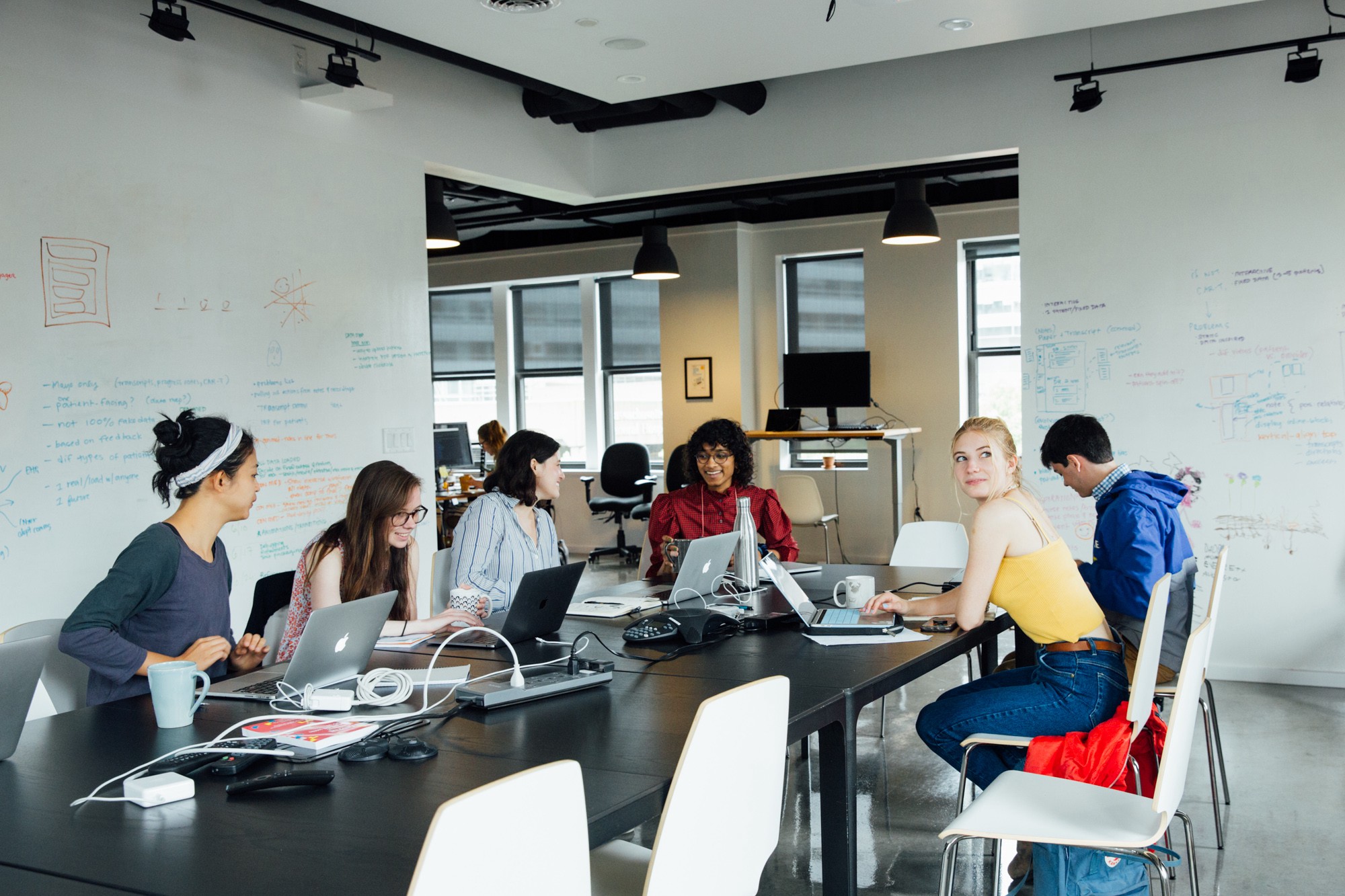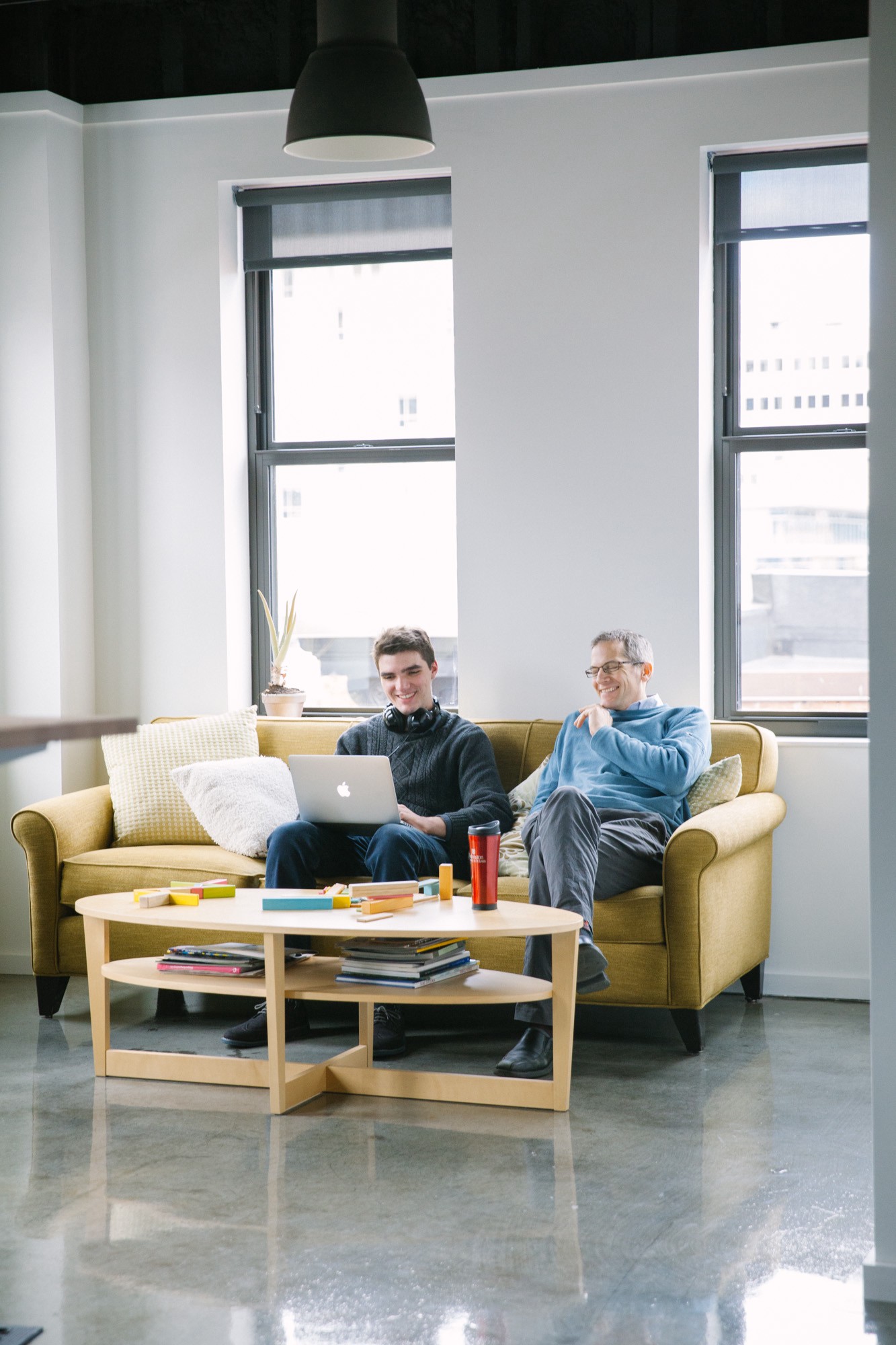 One of the new additions to our website that feels particularly apt for our 10-year anniversary is a timeline of our work that includes many of our projects, posters, and tools from the last decade. We're glad to have something that shows off our breadth of experience. And as an anniversary retrospective, it is, of course, poignant and encouraging to see how much we've done.
We're also looking forward to a new addition to this timeline: an upcoming collaboration working on simulation games and tools for understanding disease outbreaks. We're partnering with a research team that studies infectious disease, including the inevitability of global pandemic, so the project has felt more timely than we'd even anticipated. The lab developed a pandemic simulation game, which they are starting to run at schools and youth organizations across the country. The simulation takes a few hours to run. Participants download a smart phone app and some pretend to go about their regular daily activities, like work, school, and shopping, while others are tasked with being first responders, epidemiologists, or even the president. We'll be working on an improved smart phone app that will run the simulation, as well as interfaces for setting up simulations, and performing post-simulation research. We've only just gotten started, but we can't wait to see where the project goes.
Looking at current tools and games in our research has also inspired us to play around with some sci-fi interfaces and graphics…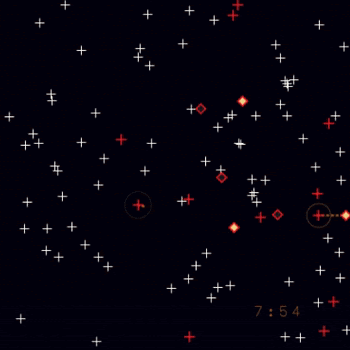 We're also excited to announce our first font! Paul has always had a love for mazes and typography, so his latest project is a perfect match. You can read more about his design process here or play around and download the font here.

Around the office:
MIT Spring Semester classes have started back up, which means Ben is teaching his Information Design course again. The rest of us in the office are enjoying popping in to guest lecture or critique work throughout the term!
We're hiring! We'd love to hear from developers, writers, and project managers who are interested in joining our team.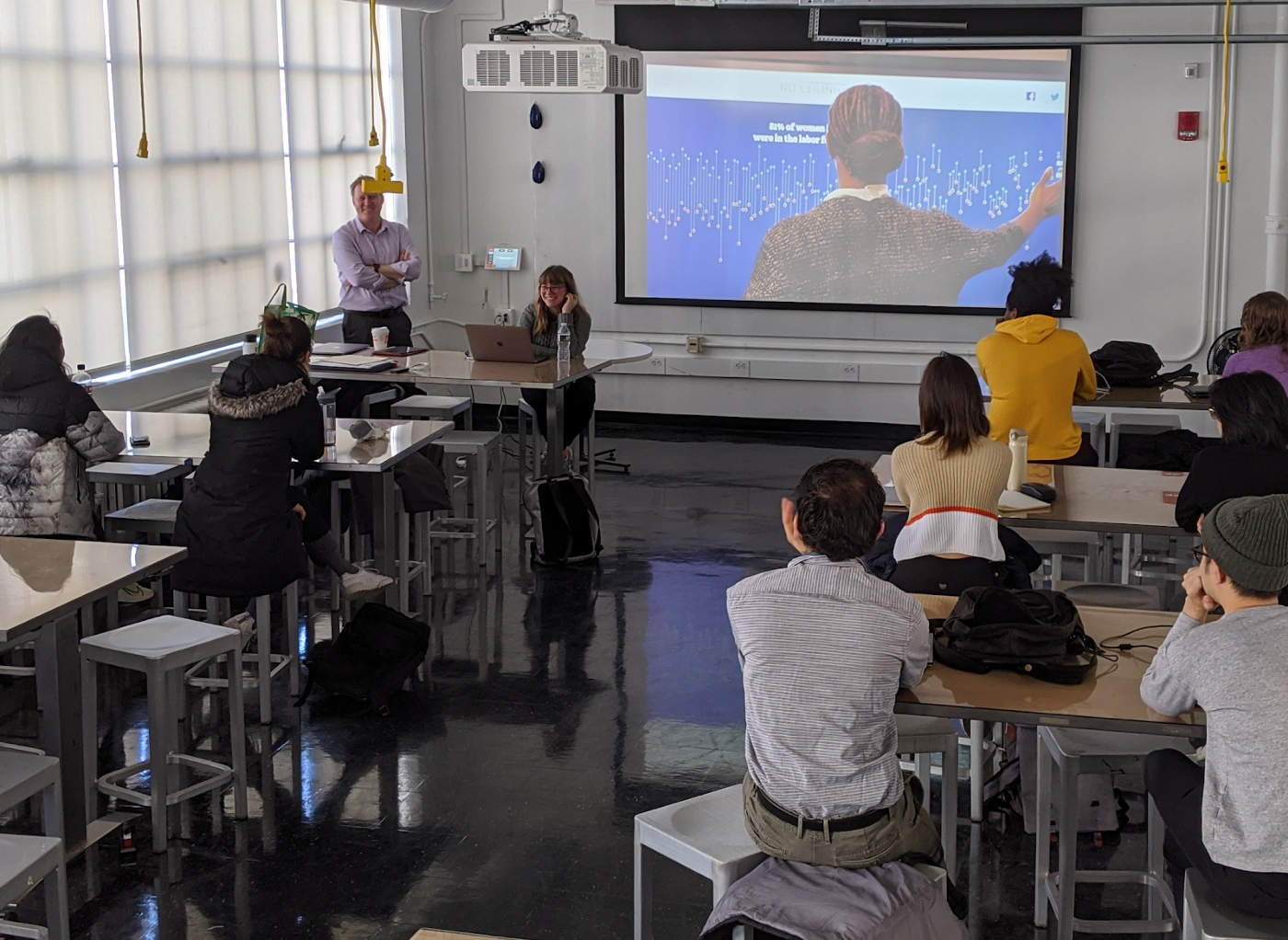 Let us know what you're working on, what you're intrigued by, and what messy data problems we can help you solve. Find us on the web, drop us a line at hello@fathom.info, or subscribe to our newsletter.